A step-up from traditional office models, co-working spaces today emerge as entrepreneurial and social hubs. 'Copen' by Sunil Pillai Associates spotlights a prototypical journey into the genre.
Shared workspaces sell the idea of flexibility in more ways than one. From collaborative zones and independent focus areas to a variety of seating and artsy aesthetics, 'Copen' brings these ideals together to create an easily replicable design model for future franchises.
The 60-seater, 2500 sq. ft. space occupies one corner of a commercial floorplate in Gachibowli, Hyderabad. Its eye-catching entrance draws attention from all angles and sets the tone for what follows inside. The spatial layout favours flexible spaces that work both ways – for a single tenant as much as for multiple users.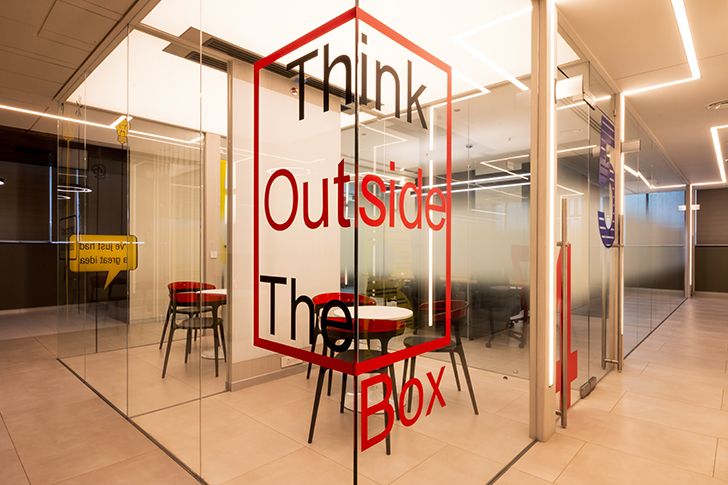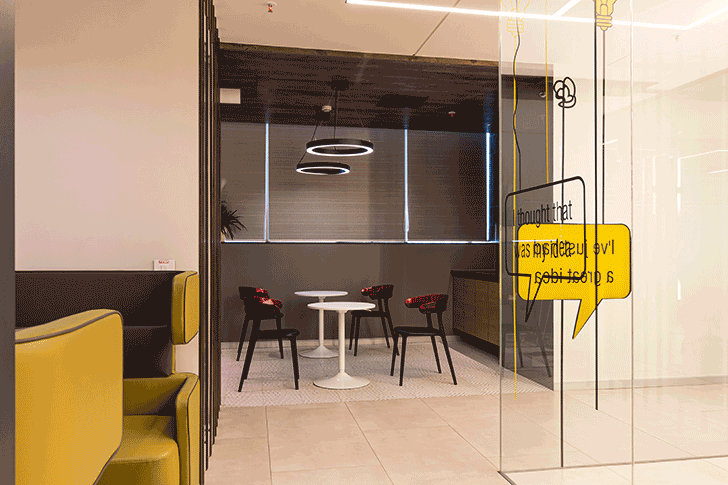 Maximizing seats without overcrowding, the space structures itself into clusters and pods, offering different arrangements for a range of activities. The design aesthetic starkly diverges from that of neighbouring co-working spaces which sport industrial grunge interiors, exposed services, and unmindful lighting. Here, vibrant lighting and stimulating colours take centre stage, evoking playfulness, excitement, and pride. Acknowledging the space's use even at night, the lighting and aesthetic regulate productivity and alertness, finding balance with the human circadian rhythm.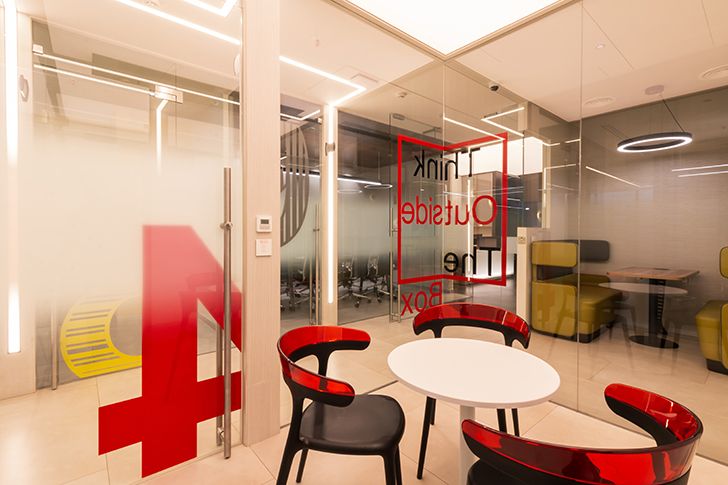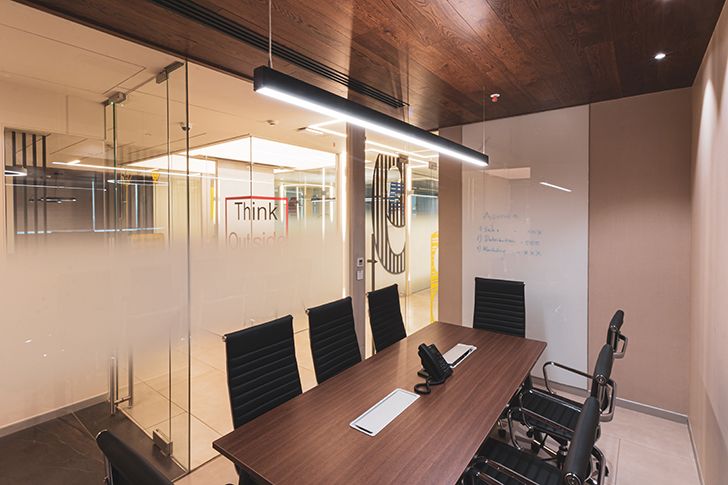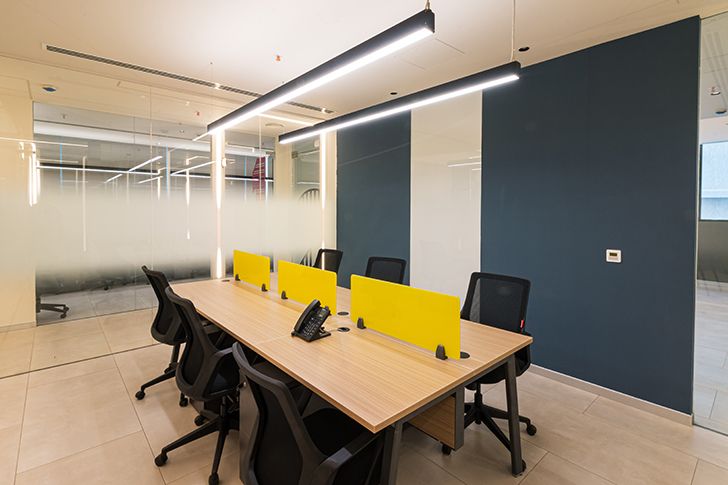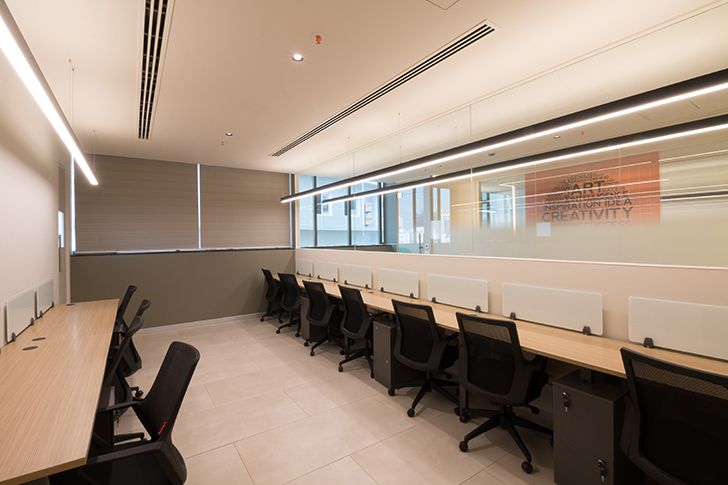 The design transpires into a repeatable model that allows for swift execution in Tier-1 and Tier-2 cities across India. Three factors support such an endeavour – a feasible budget, material accessibility and a repeatable yet fresh aesthetic. Detailed cost analysis, economies of scale for vendors, simple construction techniques and pan-country vendor presence also serves as an important aspect of the design model. Together, with a simple, iterative aesthetic, the design makes an attractive proposition for future franchises.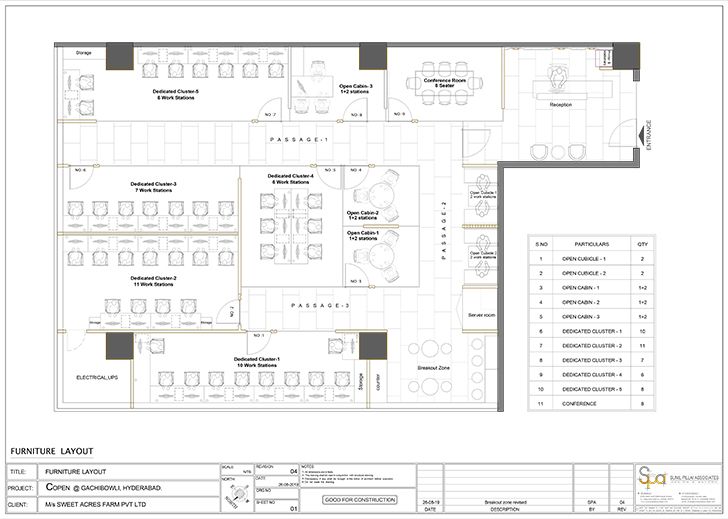 Offering organic interactions and networking opportunities, the shared workspace crafts a functional alternative to the conventional model, partaking in the new era of office design.
Fact File:
Client: Sweet Acres Farms Pvt ltd
Design Firm: SPA (Sunil Pillai Associates)
Principal Designer:  Sunil Pillai, Madhu Kabra, & Danny Oliveira
Carpet Area of project: 2500 sq. ft.
Location: Gachibowli, Hyderabad
Photography credits: Ajay Tangudu