Sustaining their signature in luxury residential design, Essentia Environments work their bespoke magic on yet another expansive property in Gurugram…
Home to a small family of four, this 12000 sq. ft. abode on a plot of 7000 yards is a four-storey bungalow that seamlessly bridges the inside-outside gap despite effortlessly providing the much-needed privacy to its inmates.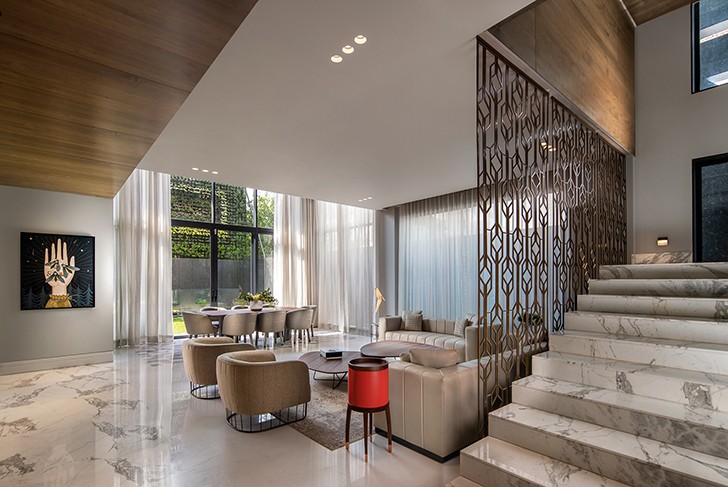 Planned around open-to-sky gardens, landscaped courtyards and ingressed green bodies, the five bedroom and multiple lounge home finds its anchor in the majestic atrium and the grand staircase that connects all the floors.  True to the firm's signature style of curating a neutral shell against which a plethora of hues can take centre-stage at will, this home too is dressed in a sober interior envelope of champagne, beige, crème, umber, taupe, cappuccino…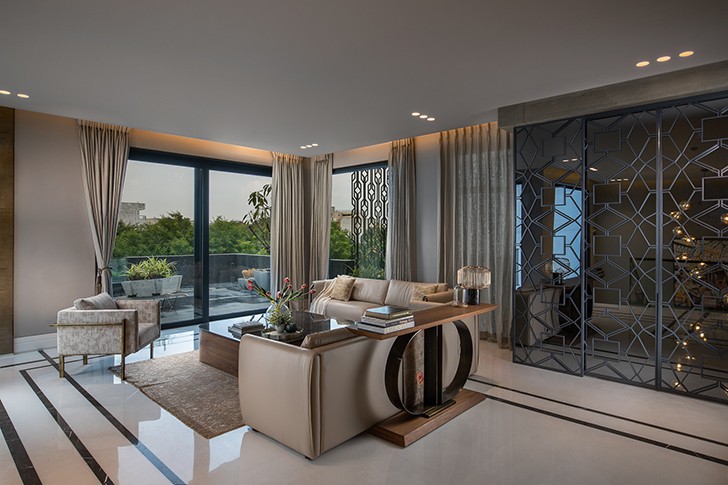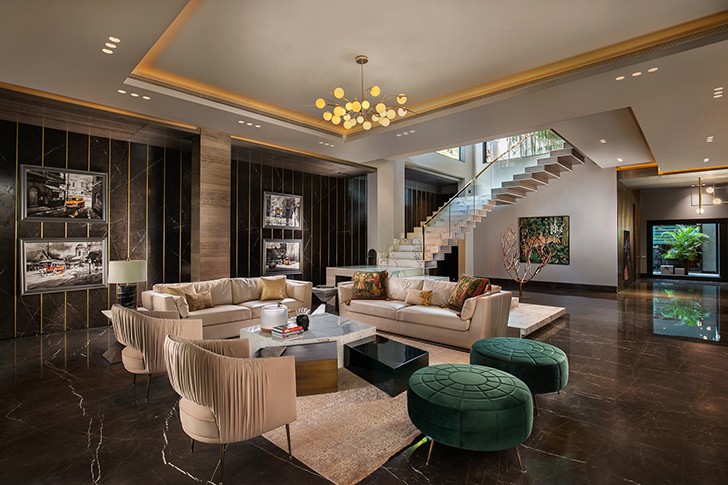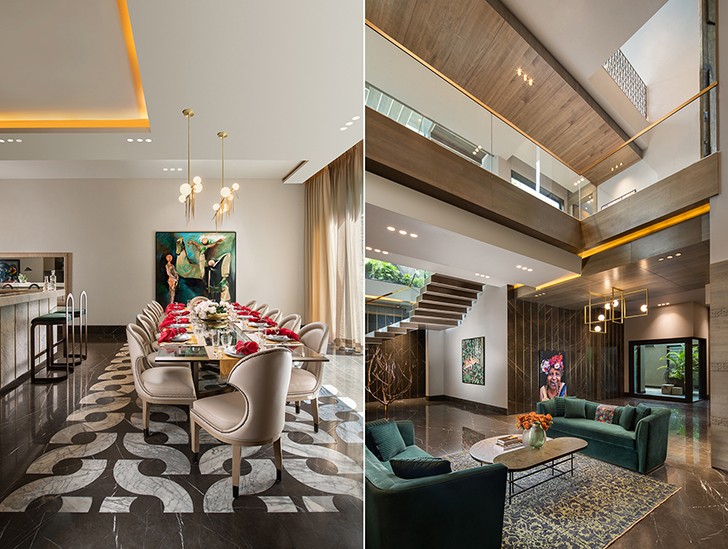 Elaborate panelling on the walls, rich textures, attractive tonal variations, and diverse geometric forms adds pizzazz without being in-the-face. Lavish deeply cushioned sofas, loungers and armchairs cater to luxurious seating, as the interiors come alive with rich stones and marbles, luxurious carpets, velvet and suede furnishings, sculptural lights, and materials like wood, metal, glass. Custom-created works of art add character, colour, and a bit of quirkiness to the ambiance.
The verticality of the abode finds amicable balance in scale with the horizontality of the spaces – largely left minimally but tastefully furnished.  Large sculptural lights add an interesting dimension juxtaposing the scale and anointing the home with savoir faire.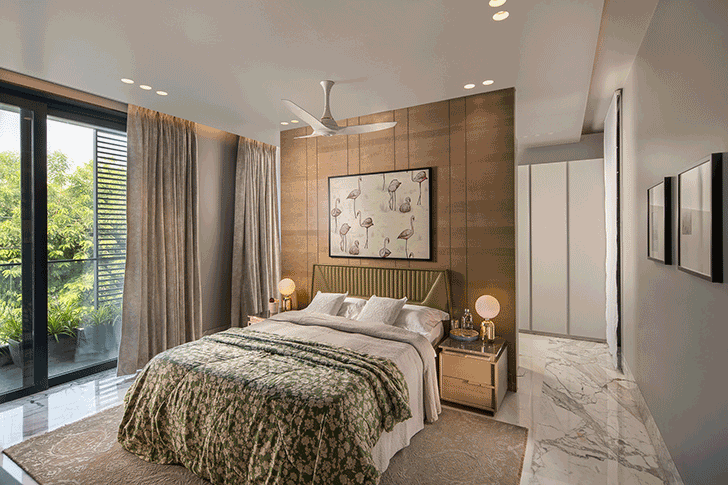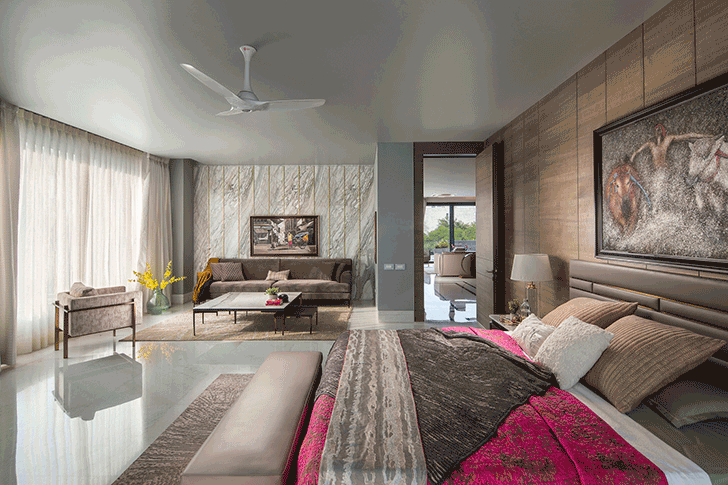 Keen and discerning attention-to-detail masters the bespoke elements of design, like the stone inlay flooring in the dining room that borrows its pattern from the chairs, riveted upholstery, gold finish metal inlay on the bar, the whole concept of the bathroom as a luxurious lair with freestanding bathtubs and mirrors and island wash basins…  and the like.
The undoubted highlight of the home are its landscaped areas – from the calm terrace garden with its lush greenery and sculptural Buddha, and the vertical gardens that constitute natural screens, to the windows framing the outdoor views in almost all living spaces; despite its contemporaneity, the bungalow completely mitigates the city-feel.
Fact File:
Design Firm: Essentia Environments 
Founders & Principal Designers: Hardesh & Monica Chawla
Built-up Area of project: 12000 sq. ft.
Location: Gurugram
Photography credits – Atul Pratap Chauhan