[ad_1]
Ideas for a bright & beautiful home!
Pre-Diwali Special 2019


By Shilpi Madan
Photography: Courtesy the designers &WWW.
Read Time: 1 min 30 secs 
Bring in the delight and vibrant warmth of the season into your home; set in the festive mood…
IAnD talks to a few interior styling experts to bring you some nimble hacks that can make colourful radiance rev up the complexion of your home this season. Cue into these five expert tips: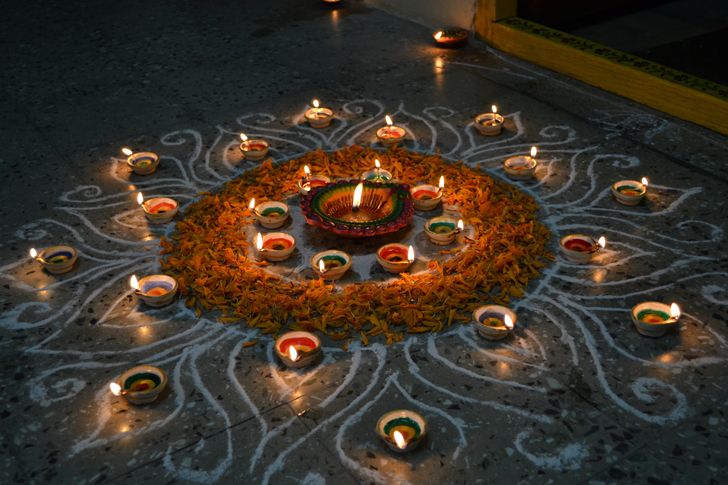 .
Make an entry: 
The entrance to your home sets the tone for your personal style. Use candles and diyas creatively. Place them in glass cylinders of varying heights to create a lush look, style with fresh flowers. Use heirloom silver urlis to create a distinctive, welcoming look… says Jasmine Jhaveri of Jasmine Jhaveri Design Studio.
Lay it out: 
A smashing floor rug brings in character, according to designer Krsnaa Mehta of India Circus. "The keyword is contrast," he advises. "Stick to a neutral pick if there are plenty of patterns and colours in the spaces already. Game for patterns? Get a patterned rug first and then team up with matching furniture and accessories." Elaborating, Jasmine suggests, "Project luxe in a makeover of home linen; white, gold, silver, fuchsia, turquoise lend an air of decadence to transform a space."
Ready your showstopper: 
"
Look for statement walls, windows, quaint corners or a lovely chaise, for instance," says Jasmine. "Textured wallpapers liven up spaces with flair. Focus on fabrics and textures that add depth. Zardozi cushions are stylish picks; they are versatile and texturize spaces instantly."
Get in the art: 
"
Forget museum pieces," says Krsnaa. "Get in wall art, cushion covers and other home adjuncts to constitute your art component; displaying art is the best way to elevate your spaces. Art adds an aesthetic weight to your home decorative. Kitsch art that elaborates India is perfect for the festive season."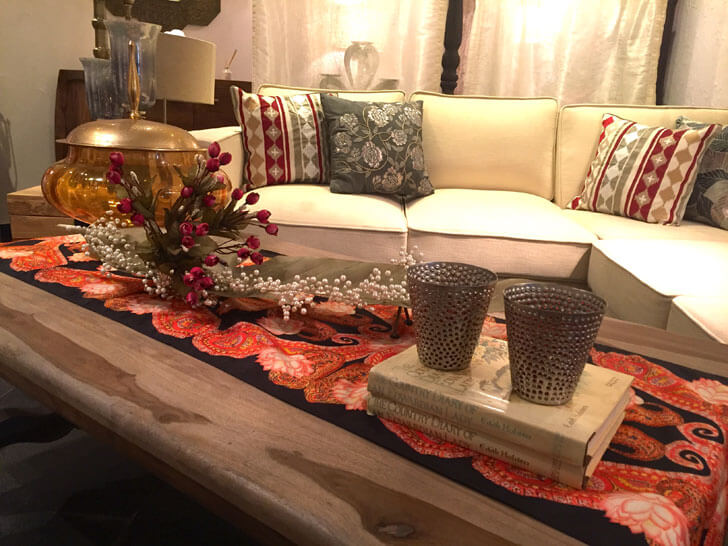 courtesy Magnolia
courtesy India Circus
courtesy India Circus

Accessorise right: Says interior designer Ayushi Kanodia of Ayushi Kanodia Designs, "Bring in the tinkle of hanging bells of different size and shapes, with intricate carvings. Add torans made of dry natural flowers, natural clay and wooden artefacts for a very natural and clean look. Then get the traditional marigolds in along with jewelled diyas to build on the mood!"


[ad_2]
Support India Art n Design
Thanks to wide-spread patronage, we have been sharing high-quality content related to the art, design, and architecture community, for the last 10 years. We have ensured that our content always remains free of charge.
To help us continue to share our resources for free, we seek your support.
You have always helped us push the envelope. Please continue to hold our hands.
Purpose of Payment: Supporting India Art n Design (a unit of Pink Daffodils)
Alternately, if you wish to share an amount of your choice,
click here