Immerse yourself in this rooftop diner's fresh, energetic vibe, as it infuses the quaint city of Kanpur with a slice of tropical flamboyance. Intaglio Design Studio, led by Ar. Chinmay Ajmani, decks up the 'Penthouse' to express the magic of minimal vitality – trendy elements, chic furnishing and complementing greens characterizing the ambient rooftop setting. A blend of elegant aesthetics and iconic details render this place as quite the trendsetter.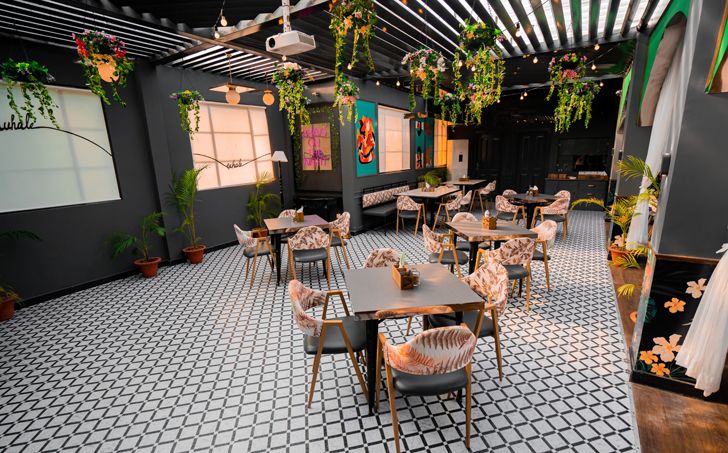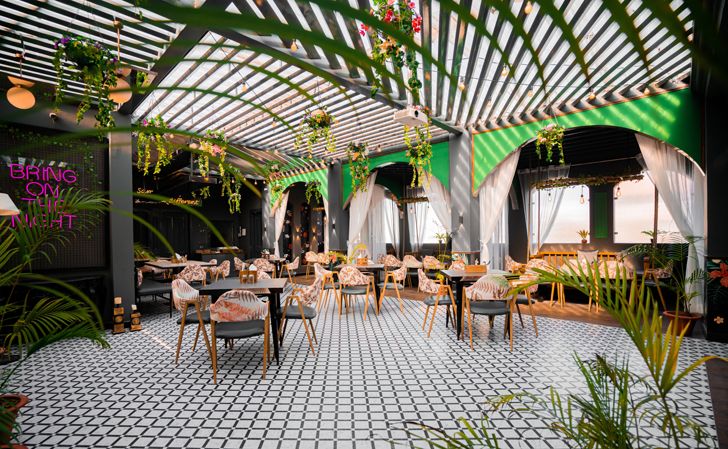 Disengaging with its busy context, this all-day diner seeks intimacy to cater to an eclectic, 60-person crowd. The crux of the spatial planning is easily the user access and functionality. A small entrance foyer makes way for a larger, central entertainment space with a host of seating options. Tucked into the rear end is the service area and a staff stairway that provides access to the kitchen on the first floor.
An array of arches in a vibrant green tint run through the length of the space, mirroring the arched windows along the adjacent wall, and separating the tables from the booths. Opposite, a performance stage basks under the bling of neon lights.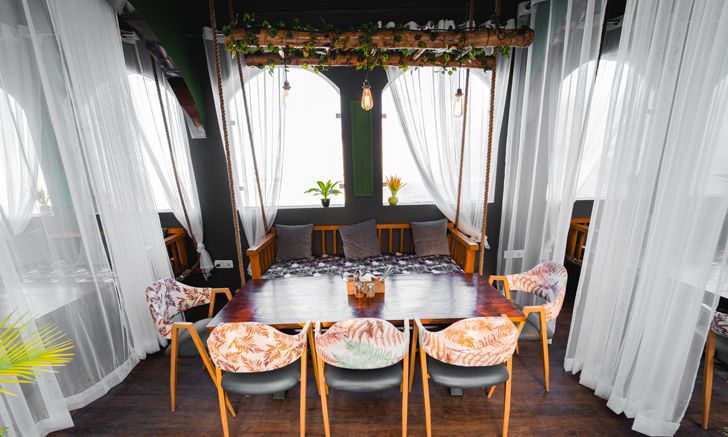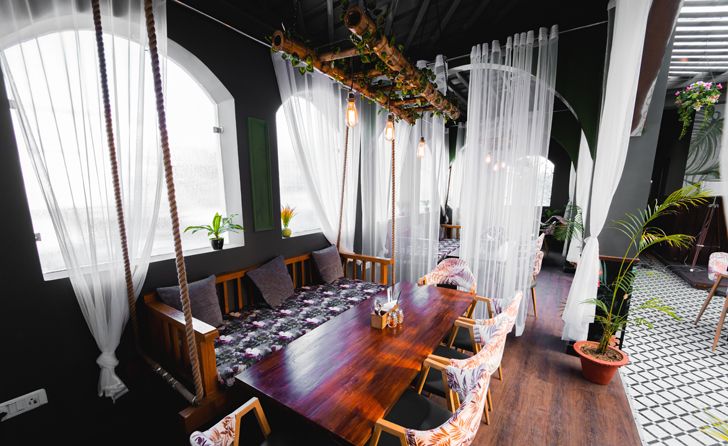 The patterned flooring demarcates spaces – a white canvas bringing into focus everything else. Sheer white fabrics section off the booths while the warm grey monotone of the envelope complements the wooden textures and tropical patterns. The furnishings portray a melange of clouded tones and earthy shades – muted, yet eye-catching.
The roof is a striking feature – a pergola covered with acrylic sheets, partially exposing the space to the expanse above, marrying the indoors and the outdoors. Creating playful shadows in the daytime and supporting twinkling lights in the evenings, this pergola presents the ultimate experience of feasting in a cabana. Rustic lights, twirling vines and hanging climbers liven up the space, keeping monotony at bay.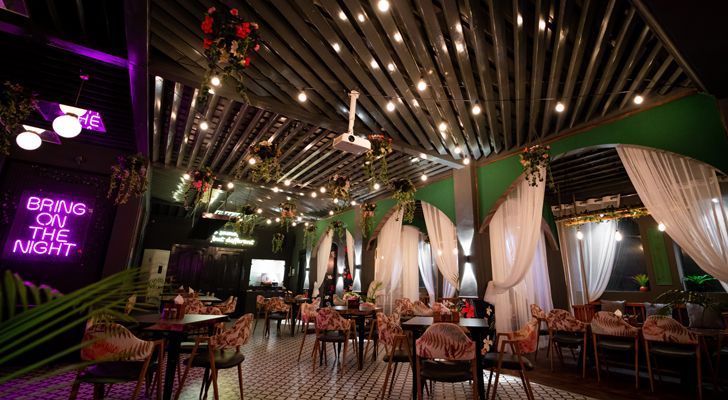 Bereft of excessive opulence, the 'Penthouse' dresses down, its comfortable décor and quirky spirit congenial to all.
Fact File:
Project Name: Penthouse
Typology: Hospitality
Design Firm: Intaglio Design Studio
Design Principal Ar. Chinmay Ajmani
Built-Up Area: 2500 sq. ft.
Location: Swaroop Nagar, Kanpur
Photography Credits: Daniel Joseph