Istanbul based creative design studio, Ofist carves out a dynamic multi-functional luxury lounge for horology connoisseurs, effortlessly blending luxury retail with art and design…
Luxury retail has a new avatar. With the advent of experiential spaces and boutique displays in lieu of over-the-counter sales, luxury goods being exclusive to a niche segment of buyers are being projected thus too.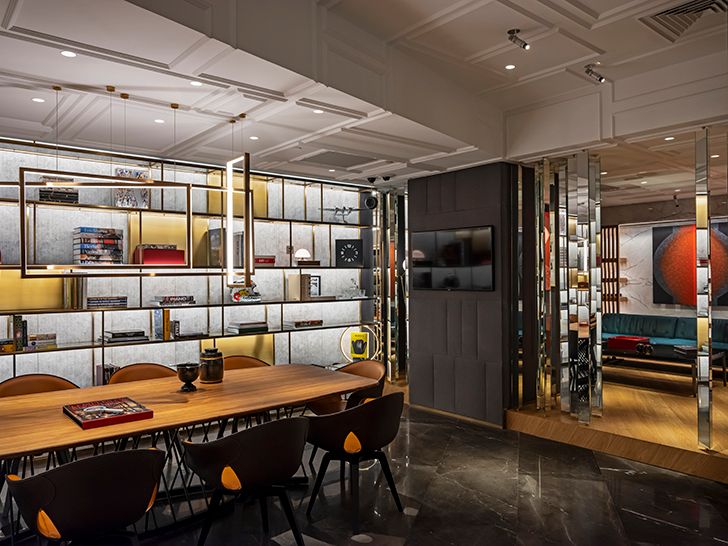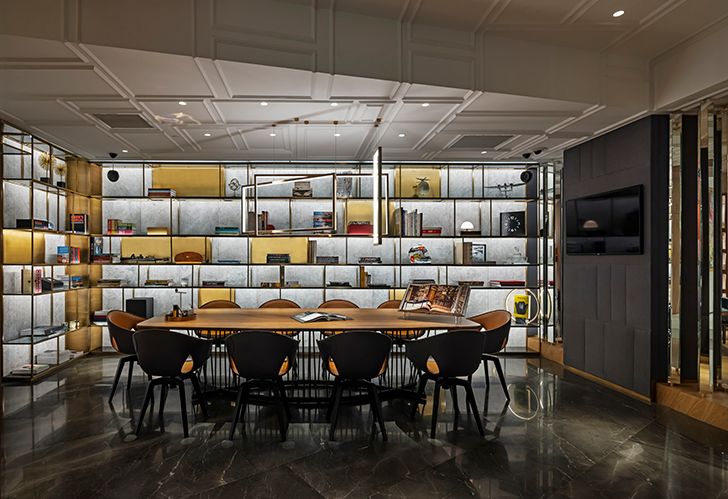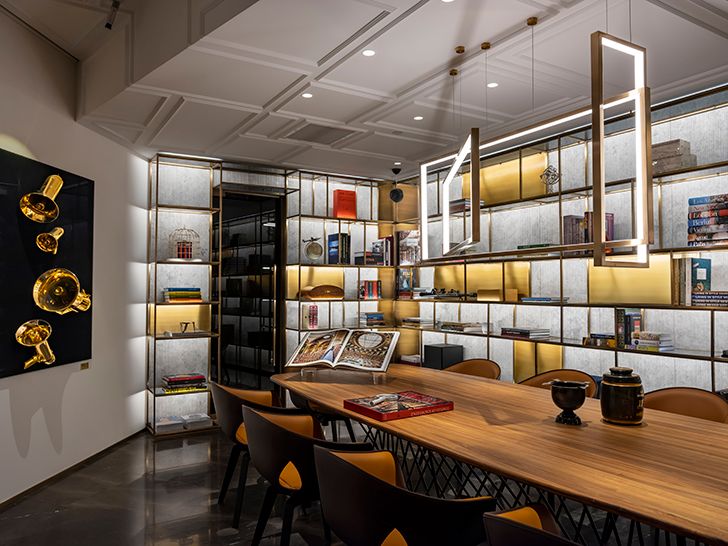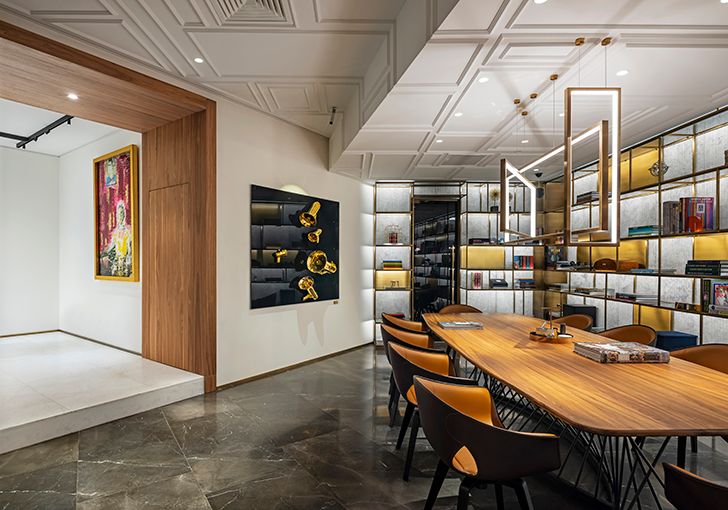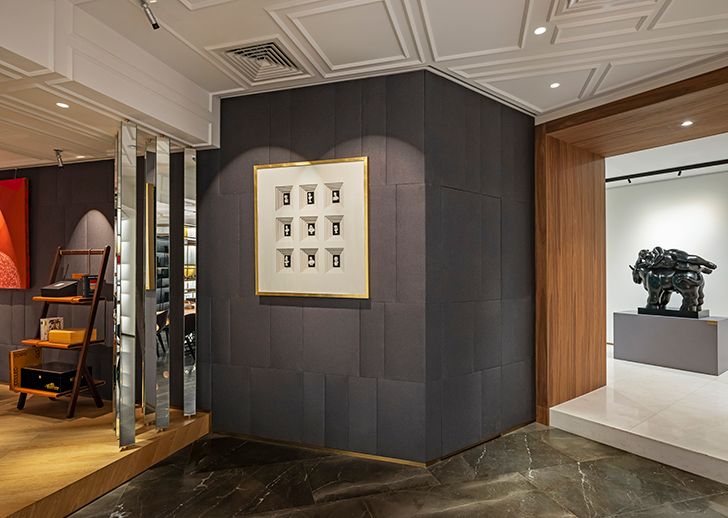 Entropia designed by Studio Ofist is a closed-door conversational interlude with three exclusive spaces carved for three luxury watch brands – Cartier, Panerai and IWC. In a world, where you no longer need a watch for checking the time, these collector's items are more valuable than ever before. Exclusive pieces you wear as accessories and jewels, they provide a distinctive adrenaline rush, creating their own communities, gathering their own crowds with similar interests and tastes.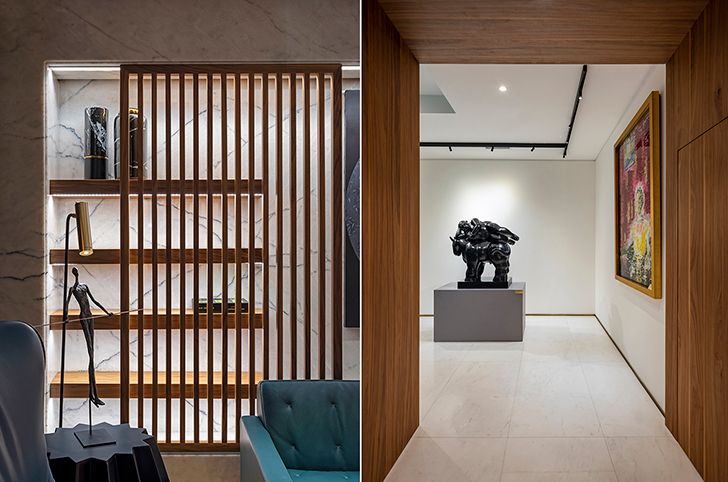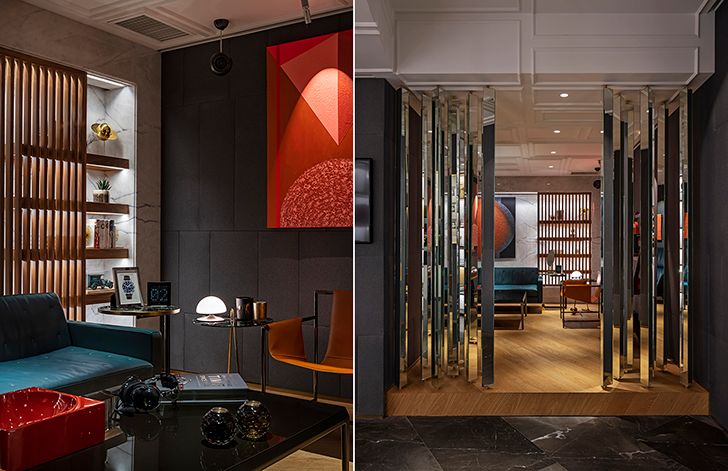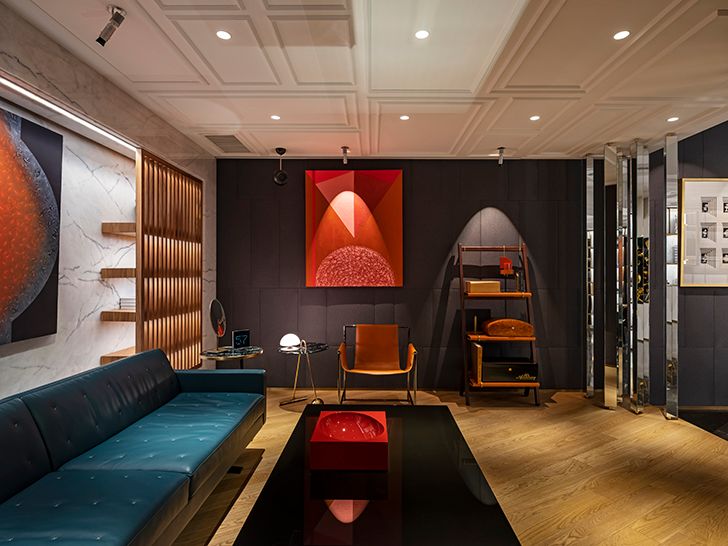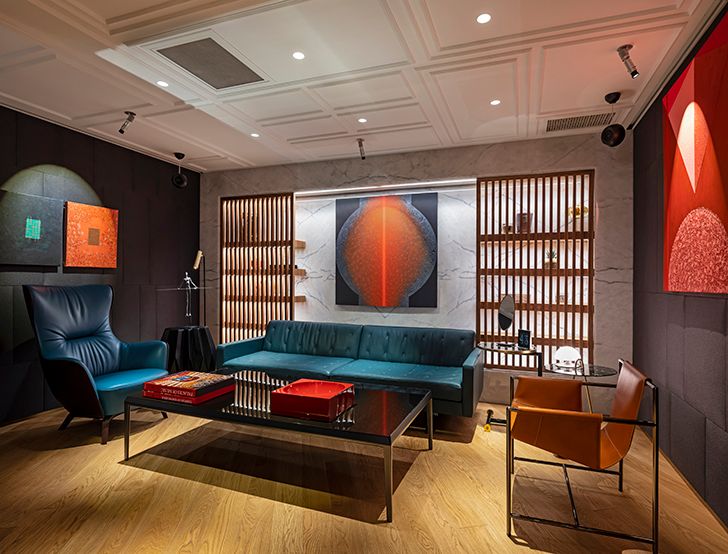 Warm colours, bespoke extravagance in terms of light fittings, fine art, discerningly gathered artefacts, choice of furniture and furnishings and the split-level flooring culls out the ambience a la an exclusive club. Panelled walls and wooden flooring are complemented by a coiffured ceiling. An array of vertical mirror-strips that constitute the doorway as well as demarcate the stairway add a touch of restrained glamour.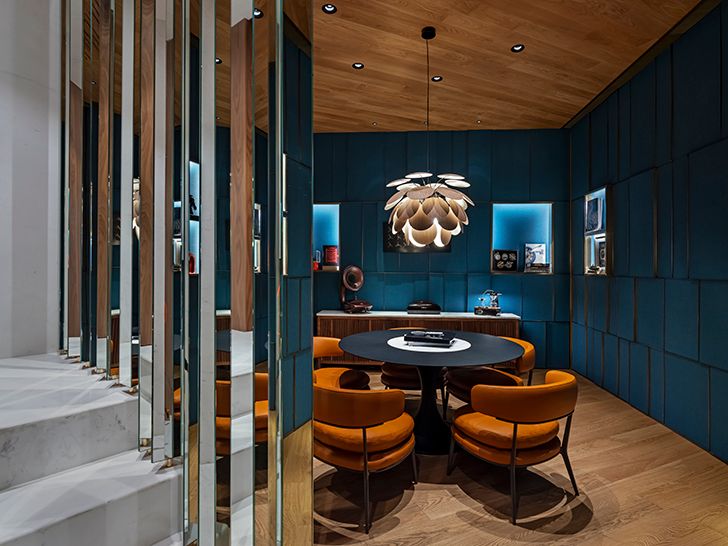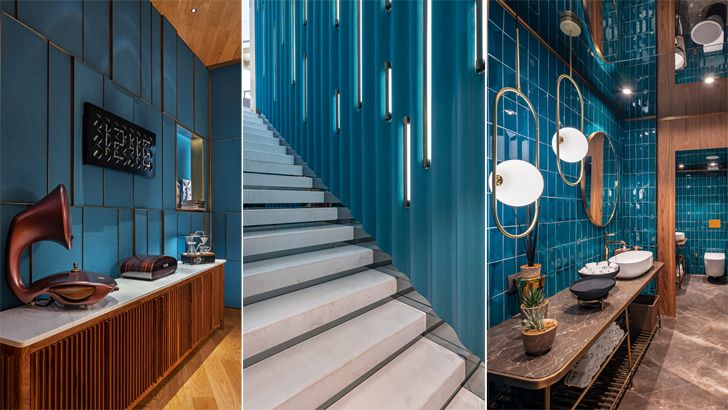 Broadly comprising three different areas – a spacious meeting room enclosed by an elegant library, a cosier lounge area christened the Da Vinci Room and a Collectors' Room for VIP gatherings, the interior is designed as a blend of Art Deco timelessness and the French elegance. Classic materials like brass, marble, walnut wood, wallpapers, mirrors, fabrics, and handmade ceramic tiles come together to create a familiar, yet distinguished world. Nothing surprising, nothing new. Surprisingly, there is no display of the luxe watches either. Just as if it is a centennial space. Warm, familiar, chic, and elegant.
Meeting haute horology with art and design, Entropia becomes a place where time stops, making time for a never-before-never-after experience!
Fact File:
Project Name: Entropia
Interior Design: Ofist
Design Team: Yasemin Arpaç, Sabahattin Emir
Prime Contractor: Onen Architecture
Total Construction Area: 256 sq. m.
Photography credits: Ali Bekman