Designer Neeta Kumar chisels a luxurious home in Banjara Hills, Hyderabad, harmonising a fluid mix of the classic and the contemporary with a flourish of a bespoke fusion style…
Categorically working back and forth – from retro references viz. inlaid flooring borders, carpetted inlay-style floors, marble door jambs, pop art, influences of maximalism, to fusion flourishes viz., vertical gardens, mix of furniture styles, selection of fabrics, collaborative magic of florals and checks, contemporary lighting… and weaving the two paradigms, the home exudes a blend of the home-grown and the international, as the design does not intend to match perfectly but, to sit together in harmony.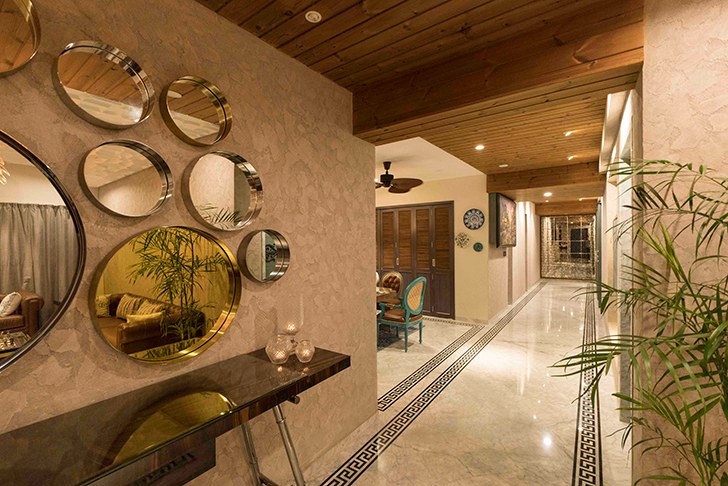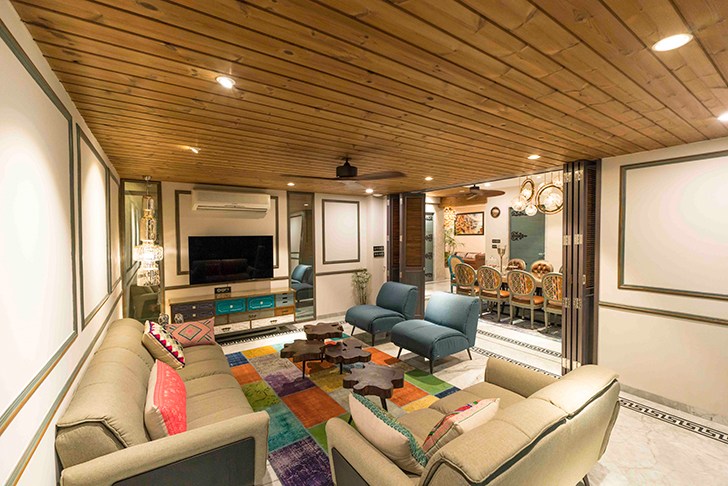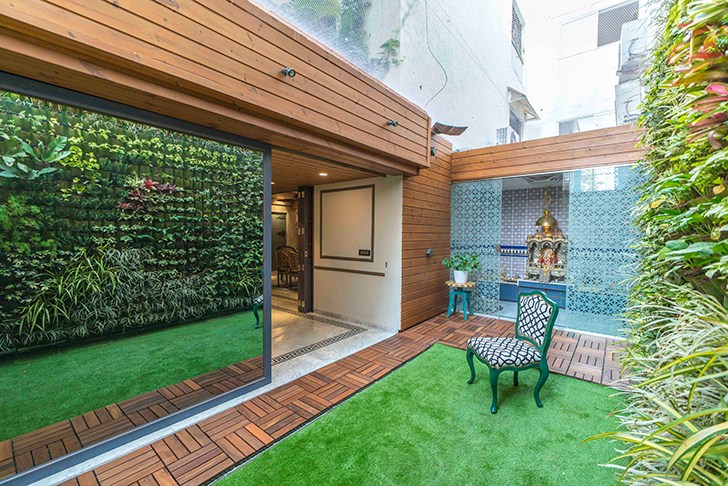 So, the 4500 sq. ft palatial home follows a linear, largely open plan with both, the formal living room in plush deep-cushioned seating, and the English-style dining area, alternating on either side from a central linear passage. The kitchen opens beyond the dining and is connected to it via an open-able breakfast counter window. An informal living area adjoins the dining – conveniently provided with sliding-folding shutters that allow one to play with the expanse depending on the mood and the need. A small sit out with a vertical garden hosts the ubiquitous temple of the household, whilst a vertical garden completes the outdoor connect.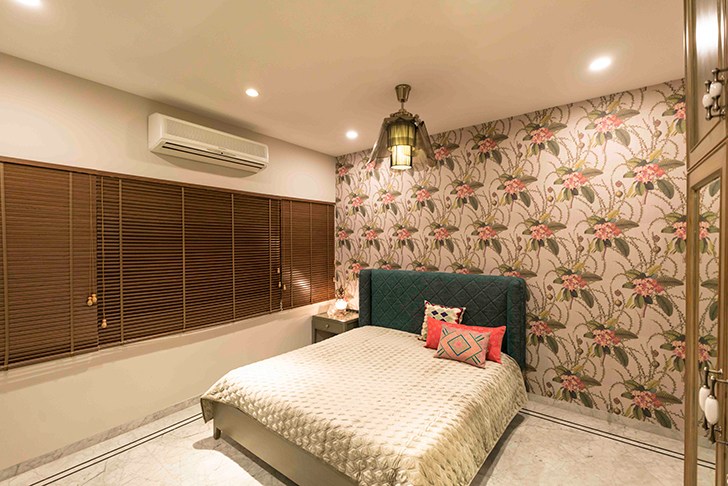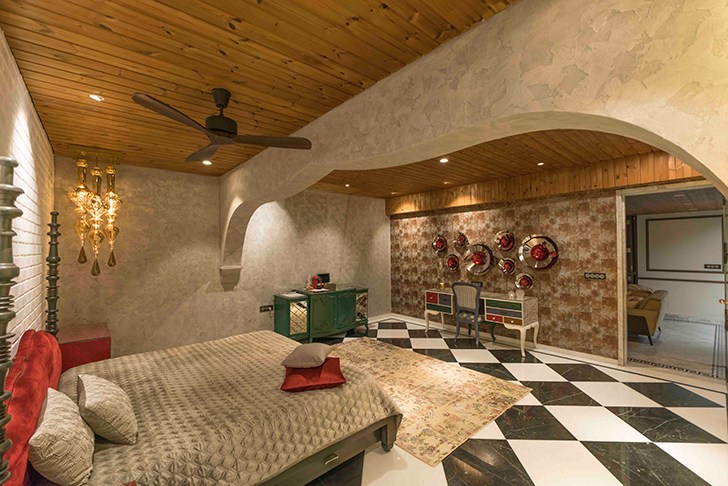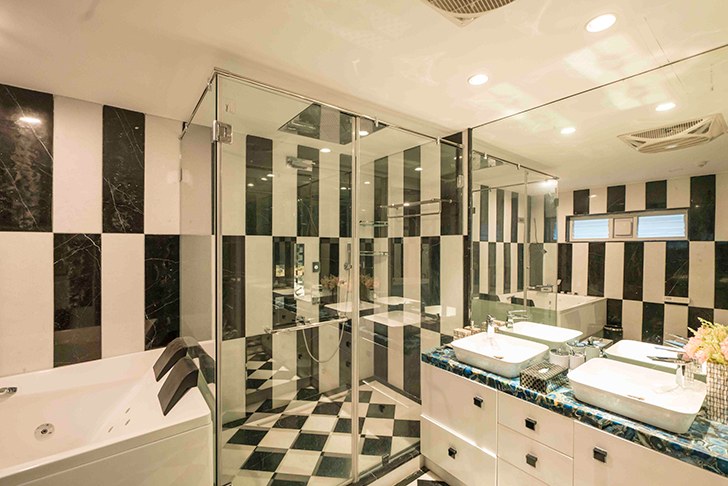 The private quarters are especially endowed with distinguished individuality, each bedroom following a different thematic. From maximalist touches in one room to an arched Moroccan influence in another, from simple clean lines to bold floral backdrop in yet another… the themes reflect classic, vintage, and retro influences. A subtle statement that underlines the eclectic vocabulary is the wood panelled ceiling in many places – the passage, the informal living room, the bedroom… Distress finishes, patterned ceiling, carpet-style tiled, and inlaid flooring, and pops of colours round off the understated style and elegance of this abode.
Designer Neeta Kumar once again succeeds at reinventing the tried and tested quality of a neutral colour palette by introducing a marriage of design elements from different epochs of interior design, blending different strokes in a fluid exercise of harmony.
Fact File:
Design Firm: Inhabit
Typology: Residential interior design
Founder & Principal Designer: Neeta Kumar
Area of project: 4500 sq. ft.
Location: Banjara Hills, Hyderabad
Photography credits: David Dawson