Masquespacio's first interior design project in Milan for Italian hamburger chain, 'Bun' presents a fresh take that perfectly translates brand value into visual grammar.
While vintage, industrial looks are generally popular among hamburger chains, this project aims to create an innovative, authentic concept in line with Bun's philosophy by bridging the gap between creating a quirky identity for the younger generation and exhibiting sophistication that complements a high-end hamburger restaurant.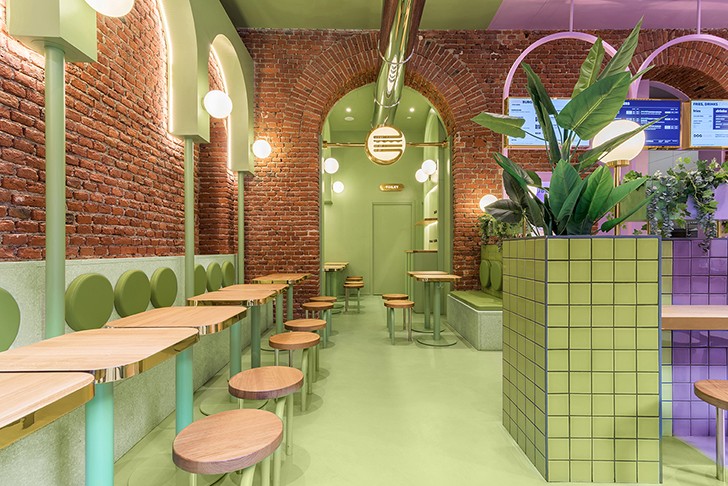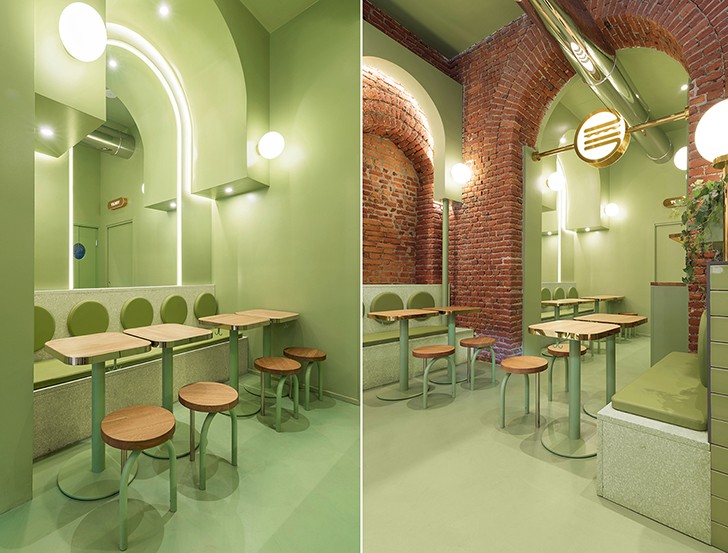 Using the existing elements of the space – the bricks and arches as the starting points of the design, the team at Masquespacio integrates them into the overall aesthetic by adding on forms that mirror and highlight the existing arches, thus creating a cohesive syntax.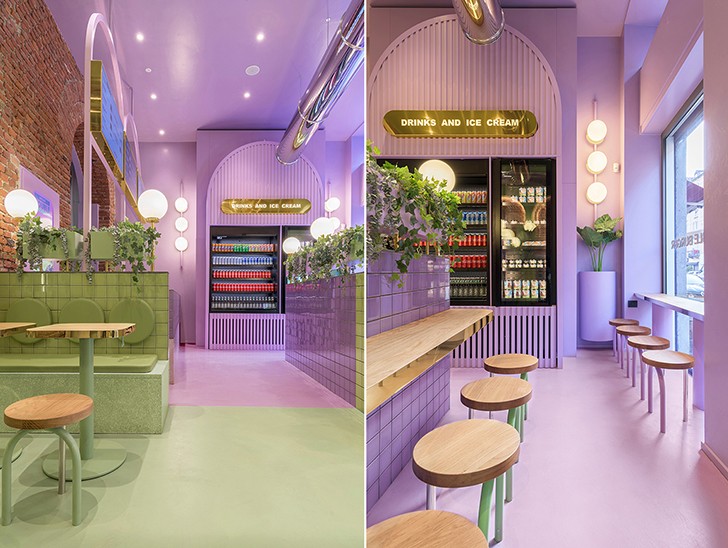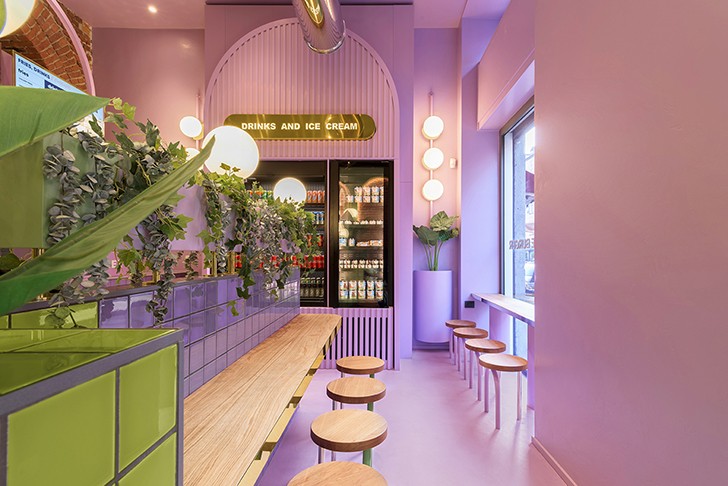 Colours demarcate zones, and the design takes shape by contrasting playful shades of lilac and mint green with the brick-red backdrop. The colour combination works strategically at energising the place with a youthful vibe, whilst it simultaneously has an emotionally calming effect. Rustic exposed brick is juxtaposed with the humble tile as a cladding material, keeping the material palette harmoniously frugal. Gold touches and textured walls add to the scenario to create a unique narrative. The softly rounded language of the furniture and arches juxtaposes the distinct patterns of recurring verticals and terrazzo tiles, creating an energetic visual intensity.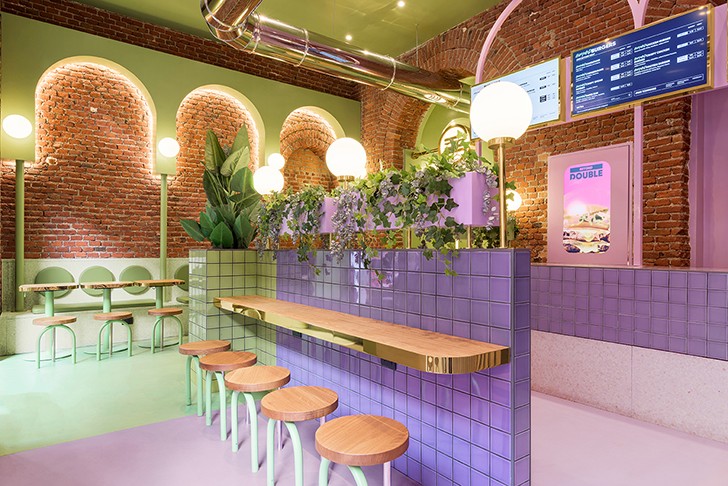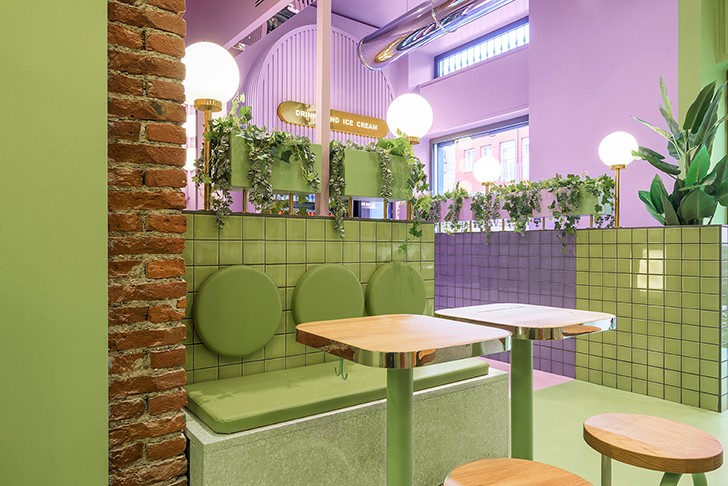 Minimal and exquisitely crafted seating floats unobtrusively, bases merging with the background emphasizing the wooden tabletops. These, paired with plants add to the vibrancy of the space, and represent the healthy and zero plastic identity from Bun. Thoughtful warm lighting reacts differently with various shades, enhancing the daylight filtering in and adding to the life of the design.
After this successful collaboration, Masquespacio and Bun are working on several new restaurants, amongst which will be Buns' first opening in Turin.
Fact File:
Client: Bun 
Design: Masquespacio  
Architect: Luca Gobbo
Construction: Augusto Contract
Furniture & Customized Lighting: Design Masquespacio, Production Augusto Contract
Surface: 140 sq. m.
Location: Milan MI, Italy
Photography: Gregory Abbate