Intrigued by the specific desire of the homeowner, who wanted her favourite colour purple as part of the interior, designer Nataly Bolshakova and her team design a trendy residence in PercherSky, Kiev, Ukraine…
Starting out with a colour palette is really not the first thing a designer does. Yet team Bolshakova began by culling out an interior envelop of warm creamy beige to complement the colour purple and it almost instantaneously creates an expressive aura.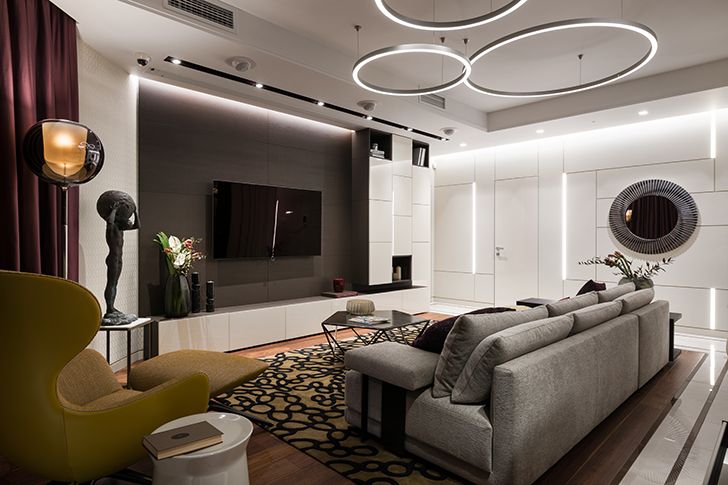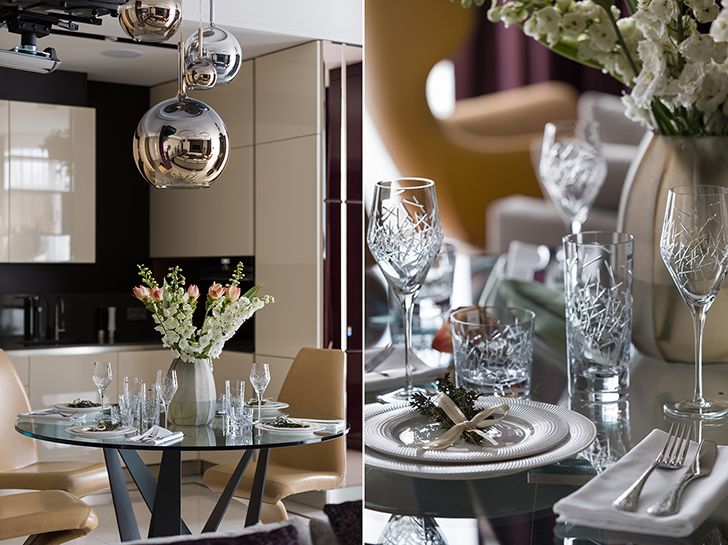 Throwing in smoky glass and bronze mirrors, the team strikes a delicate and interesting balance with a play on light, where expressive forms created by the refraction of light emphasize the depth of space.
Specific features of the living room viz., wall panelling, built-in doors, overhead lighting, and a walnut floor epitomise individual style and are in stark contrast to the light walls. Deep-seated sofa with accent pillows and a showcase fashioned from dark smoky glass perfectly fit the décor.
The modular kitchen too fits seamlessly into the common space of the apartment, its shutters in the same colour and material as the wall in the living room, maintaining continuity. Whilst a compact rotund dining table ceremoniously takes centre-stage, bronzed mirrors placed at opposite ends of the room double-up and enhance the spatial quality of the apartment.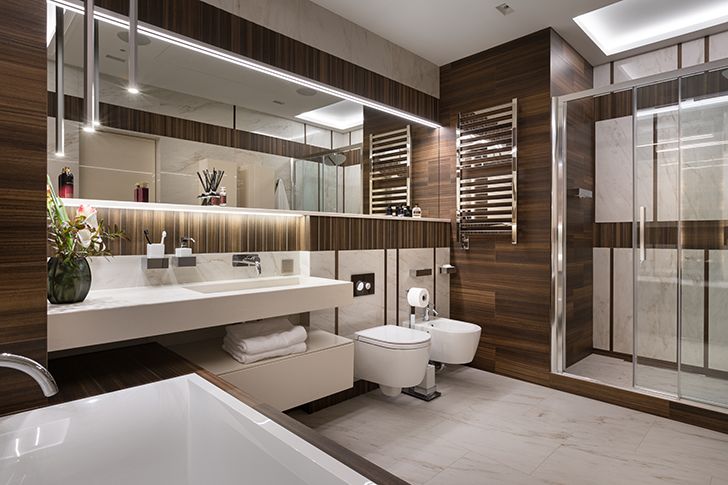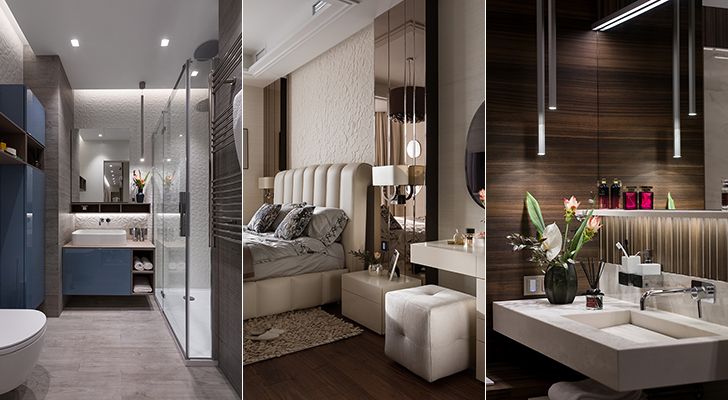 The bedrooms – master as well as the kids' room – are designed with discerning attention to detail, ensuring an atmosphere of cosiness and intimacy. In fact, woodworking in the bathroom carries forward this warmth sustaining the dictum of clear geometric shapes and minimalist aesthetics.
Fact File:
Design Firm: Bolshakova Interiors
Principal Designer/Architect: Nataly Bolshakova
Built-up Area of project: 125 sq. m.
Location: PercherSky, Kiev, Ukraine
Photography credits and copyright: Andrey Avdeenko
Text credits: Studio Bolshakova