Aisel architects designs FG Office in Ukraine with the focus on detailing the smallest geometry to create an aesthetically notable, comfortable place for productive work…
Starting out with the obligatory formality of integrating the company's corporate colour – orange, into the design of a universally neutral office ambience, the team of designers ingeniously plan a multi-dimensional office within the geometric constraints of an abandoned printing house in a one-storey building of the 50s.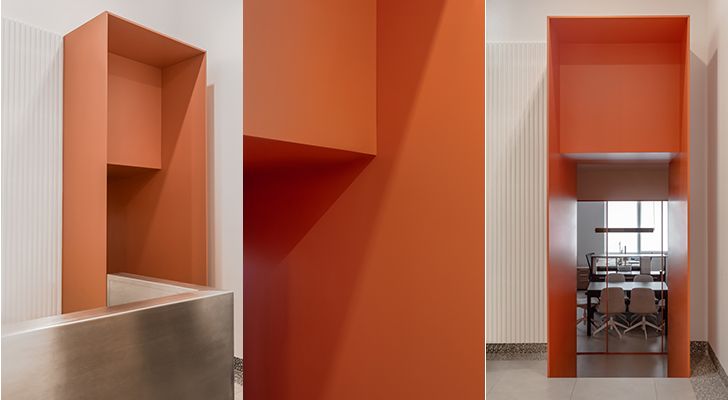 At the onset itself, the company's identity is rather beautifully implemented in the design of the reception area via the corporate orange arch, which becomes the accent of the overall minimalistic interior.  Split levels add to the dimensionality.
Striking a balance between functionality and the purity of the geometry of the space, the four-metre walls are fitted with minimalistic cabinets and shelves, and in the meeting rooms, the height is segmented by dividing drywall sheets. Multifunctional meeting rooms are cleverly accommodated so that they leave enough space for spacious executive offices. A discerning focus on the junctions and small details make the interior geometric, volumetric, and clean.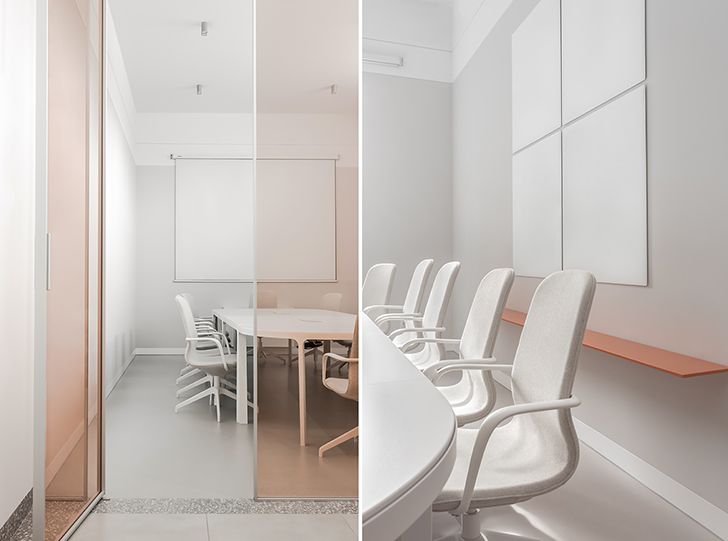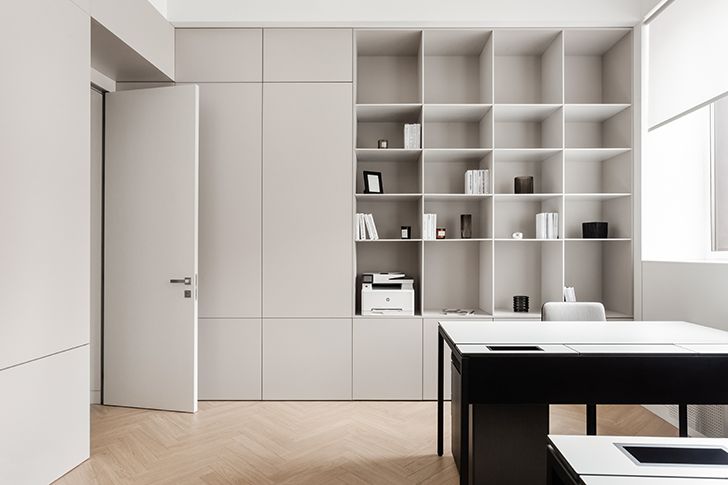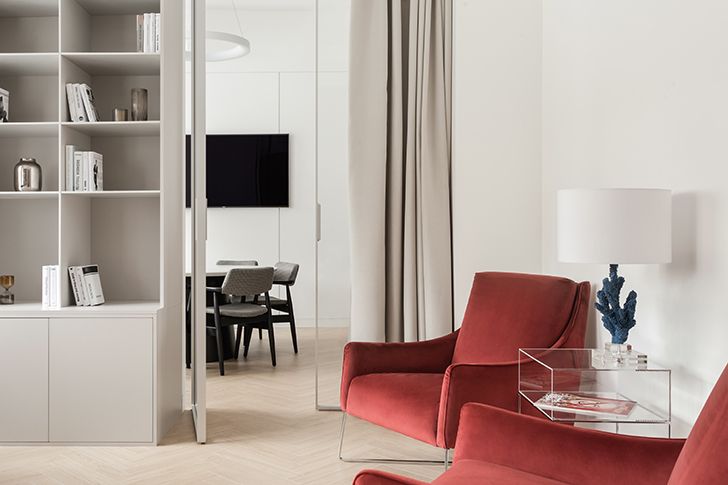 Ensuring a rational distribution of the budget, the designers use a combination of expensive high-quality furniture with the more budgetary analogs of finishing materials, which, nevertheless, are superior in technical and visual properties.
Consequently, the small and rather compact office stands out as a welcoming and comfortable workplace.
Fact File:
Design Firm: Aisel Architects
Principal Architects/ Designers: Aisel Kononenko, Karina Sydorenko
Area: 100 sq. m.
Location: Kyiv, Ukraine
Photography credits: Viktoriya Gibalenko
Text credits: Aisel Architects