Studio Modijefsky expertly renovates a timeworn boiler house into a home and artist studio, keeping with the space's former industrial character.
Spread over 42.5 acres, Hembrug terrain, in Netherland's Zaandam District boasts an industrial heritage that today fosters a range of cultural initiatives. Herein, 'Ketelhuis', with its expansive volume and two sculptural staircases, sits on 353 sq. m. With the office and workshop on the lower floor entirely self-sufficient, the design unequivocally spotlights the uninterrupted and welcoming atmosphere of the gallery and home above.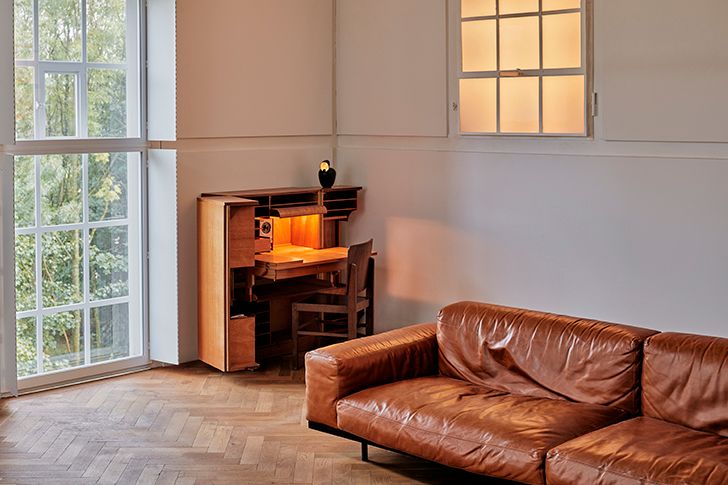 The entryway gradually transitions into the private spaces through the kitchen, gallery and living room – all organized within a square plan. Minimalistic white shutters help regulate light and control the original openness of the industrial building, crafting a liveable space throughout the day in all areas of the house. The minimally designed gallery supports a multitude of events. The white industrial beams and herringbone-patterned wooden floor complement harmoniously while glass portholes in the ceiling – spaces once occupied by chimneys, now sport skylight openings. The open kitchen follows a similar, simplistic aesthetic, but with a central island dressed in brass and an oak table accompanied by vintage chairs. From the kitchen, accessed through a large opening is the living room, oozing comfort.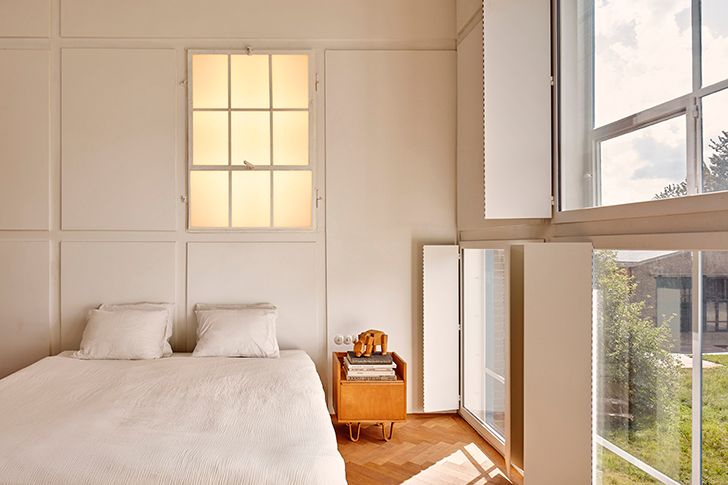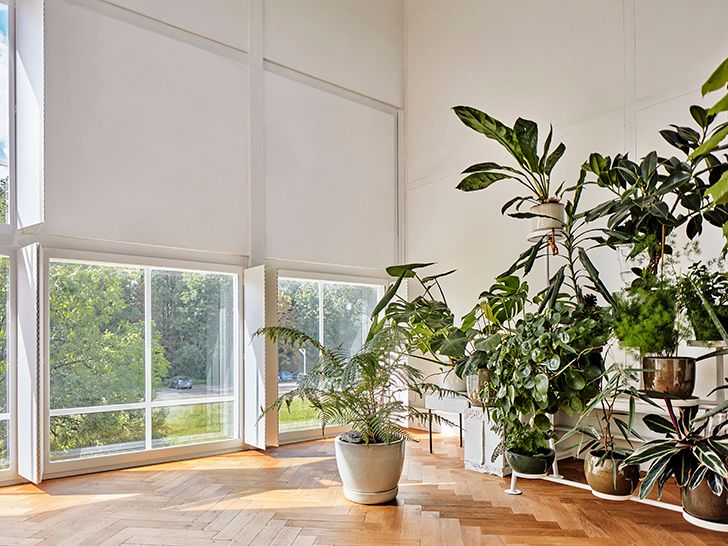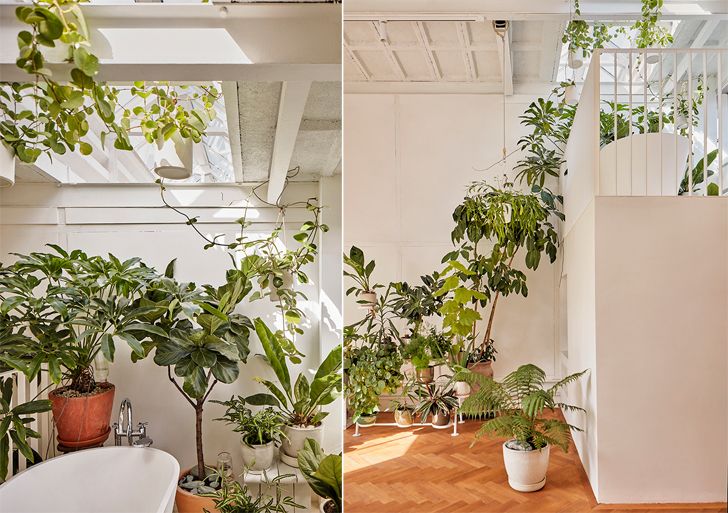 Camouflaged within the walls, the private spaces and wet areas stay away from the public eye. The double-height master bedroom reflects the extravagant personalities of the owners. The space basks in natural light – the original windows on the north wall now overhauled into lightboxes. A balcony-like mezzanine overlooks the room, hosting a freestanding bathtub under a ceiling window. Different plant species visually connect the two levels.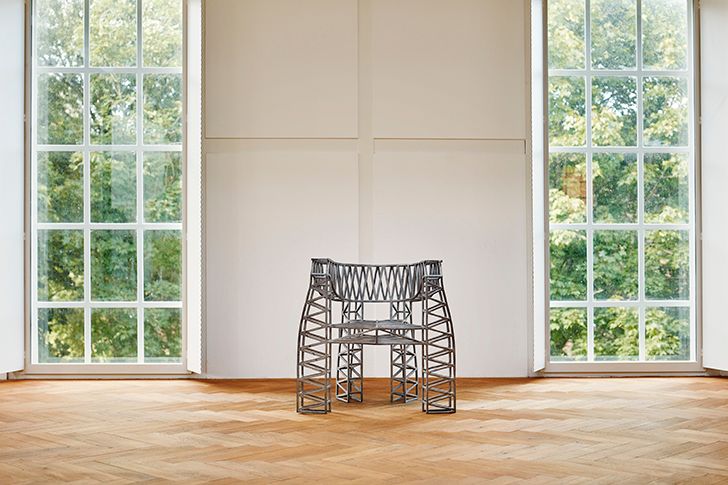 The design achieves an unconventional balance between the old and the new, subtly exhibiting traces of the past – the erstwhile structural grid, reliefs, and windows, adding character while celebrating the yesteryears. Defined by three unmistakable finishes – oakwood, brass and white paint, the interiors serve as a stimulating, free-spirited canvas, where strategic, nuanced, functional art takes centre-stage.
Fact File:
Project: Ketelhuis
Program: Residential, gallery space, artist studio
Assignment: Interior design and space planning
Design Firm: Studio Modijefsky
In collaboration with: Studio Molen
Design Team: Esther Stam, Moene van Werven, Zahra Rajaei, Karen Man Lai Cheng
Size: 353 sq. m.
Location: Zaandam, The Netherlands
Photography credits: Maarten Willemstein