Amidst the apathy of a generally deteriorating quality of life worsened by the prevailing pandemic comes a whiff of hope… literally, "100 shades of 100 colours" avers to a promise of happy tomorrows…
Tokyo-based French architect, artist and designer, Emmanuelle Moureaux has since 2013 been experimenting with interactive installations focussed on colour to convey various societal messages. Her design concept of "shikiri", which means dividing (creating) space with colours manifests into these installations, time and again, to explore and convey the multi-layered emotions that colours impact on the human psyche.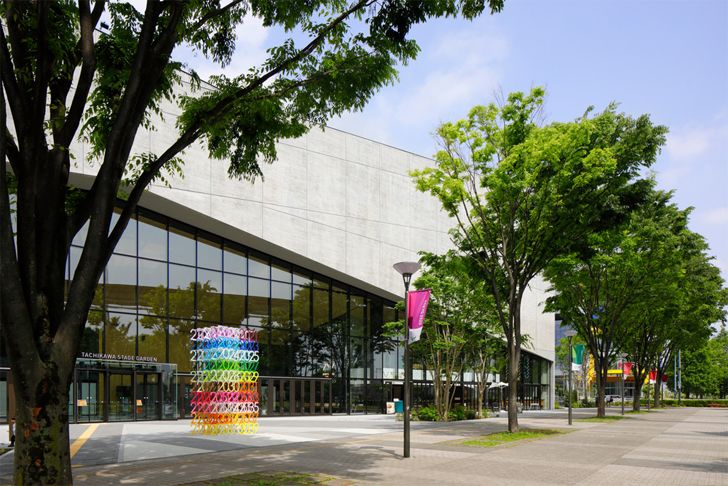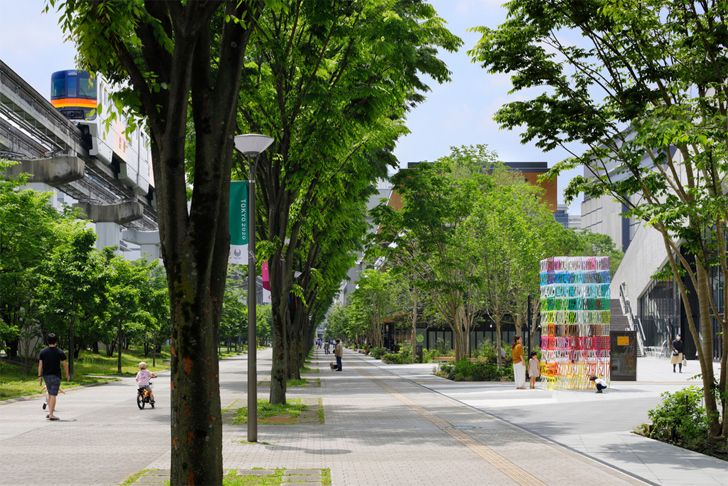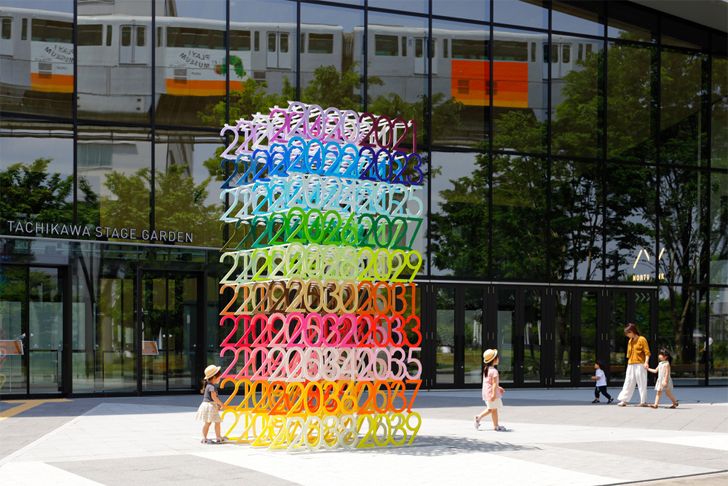 Christened the '100 colours' installation series, her current is the first public art sculpture titled 'mirai' meaning 'the future' in Japanese. 'mirai' visualizes the next 100 years to come (2020 to 2119) in 100 different shades of colours.
Always working in large-scale formats, this sculpture too stands at 4 metres in height, and is composed of 592 layered big numbers, each year assigned with a different shade.  The premise and the intent, as is the norm with the artist, become condensed in a maze of numbers, their shades metaphorically depicting the changes in cities, people, lifestyles… Dreams, hopes, aspirations are referenced via structural overlapping creating an aesthetic that stuns visually with its graded hues.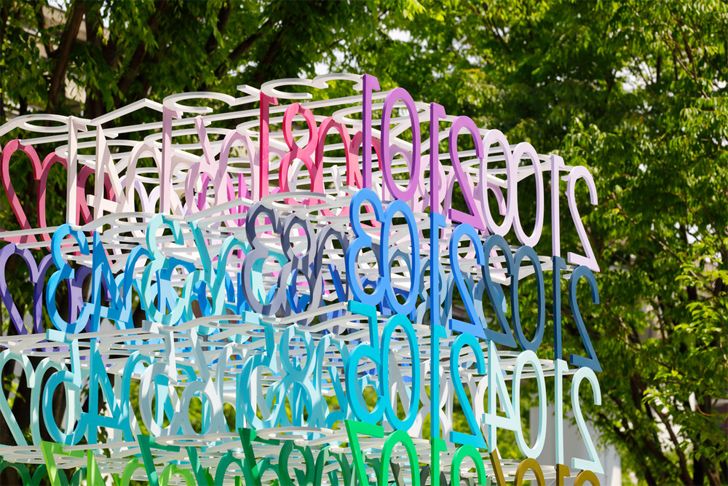 The structure provides a big enough gap in between the years to allow children to interact with the piece. Furthermore, when looking inside the body of the sculpture, passers-by will notice that the colourful future is in fact supported structurally by the past, which is represented by white numbers.
Whilst the thought process and the execution is exemplary, one cannot but wonder whether there is a curatorial note that actually conveys the essence to the audience or is the happiness quotient played by ear to engage and elicit general wellbeing in a common audience?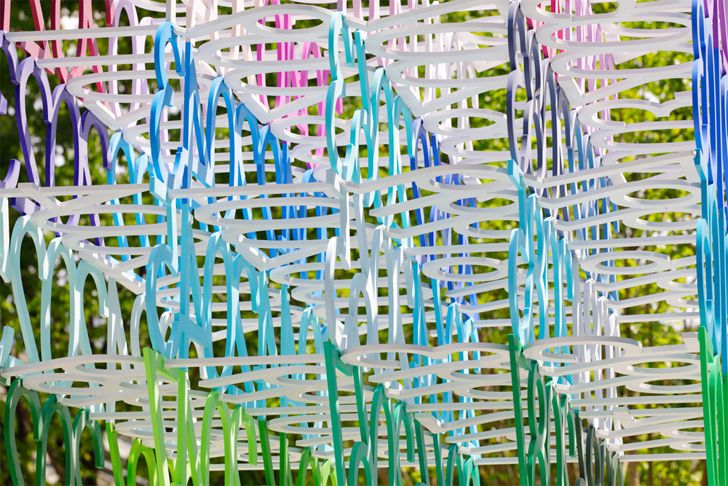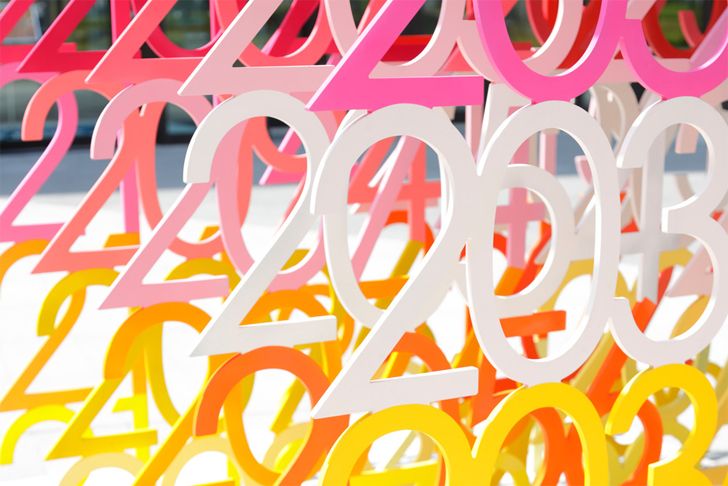 Contextually located 'mirai' is on permanent display in Green Springs at the Tachikawa Stage Garden entrance plaza – the new wellbeing district in Tokyo, Japan, where the onus is on happiness as the overriding human need.
Fact File:
Sculpture Title: mirai
Artist: Emmanuelle Moureaux
Size: 4m (height) x 1.9m (width) x 1.6m (depth)
Material: stainless steel, paint
100 colours series: 100 colours no.33
Venue: Green Springs Tachikawa Stage Garden entrance plaza, Tachikawa, Tokyo (JAPAN)
Year: 2020 (permanent)
Photography credits: Daisuke Shima
Text credits: Courtesy V2com