The scales are being calibrated: of workplace, workforce, and the impending change therein. The term 'office' as it is being comprehended today, shows that with a plethora of different suggestions and mindsets at work, the 'office' is seeking redefinition.
The aftermath of a year of lockdown and restricted public interaction of all kinds is leading companies to adopt alternate working scenarios in lieu of the 'office' as we have all known it hitherto. Studies show that even at the end of a year, more than 90% of the working class is working from home (WFH). Almost 28-29 companies have declared permanent work-from-home for their employees.
In a scenario as such, what does the future hold? Besides WFH, various options are on offer – co-working spaces, hybrid working, co-locating, shared workspaces, intracity satellite offices… so what is it going to be? "Work for people' or 'people for work'??

The PIN Board – a research initiative by Team IndiaArtnDesign in association with ADI -Association of Designers of India and WE School, is a think tank of proficient domain experts from various fields that proposes to discover, debate, and decode "the future of the office and its consequent industrial impact!"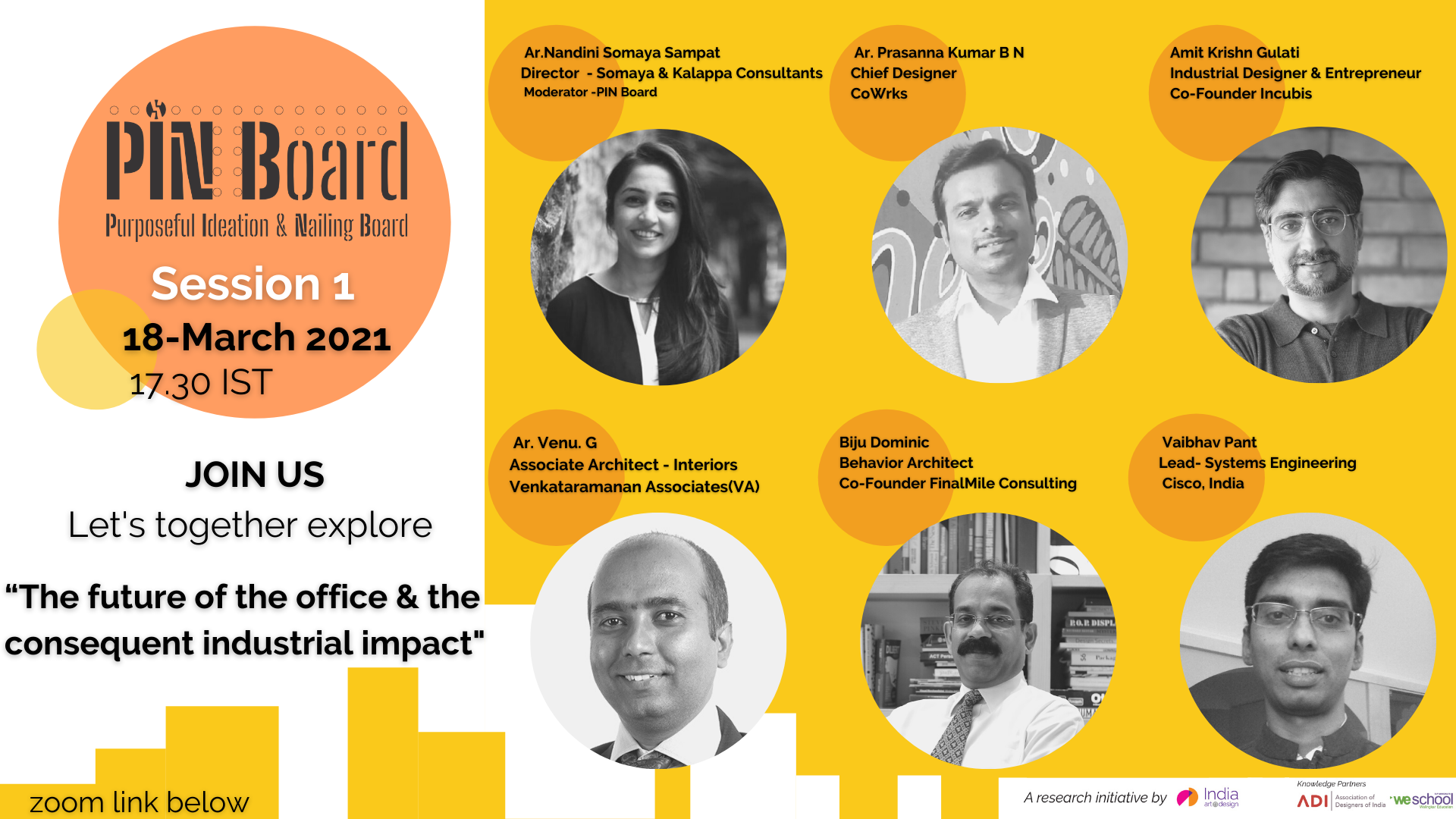 Mar 18, 2021 05:30pm IST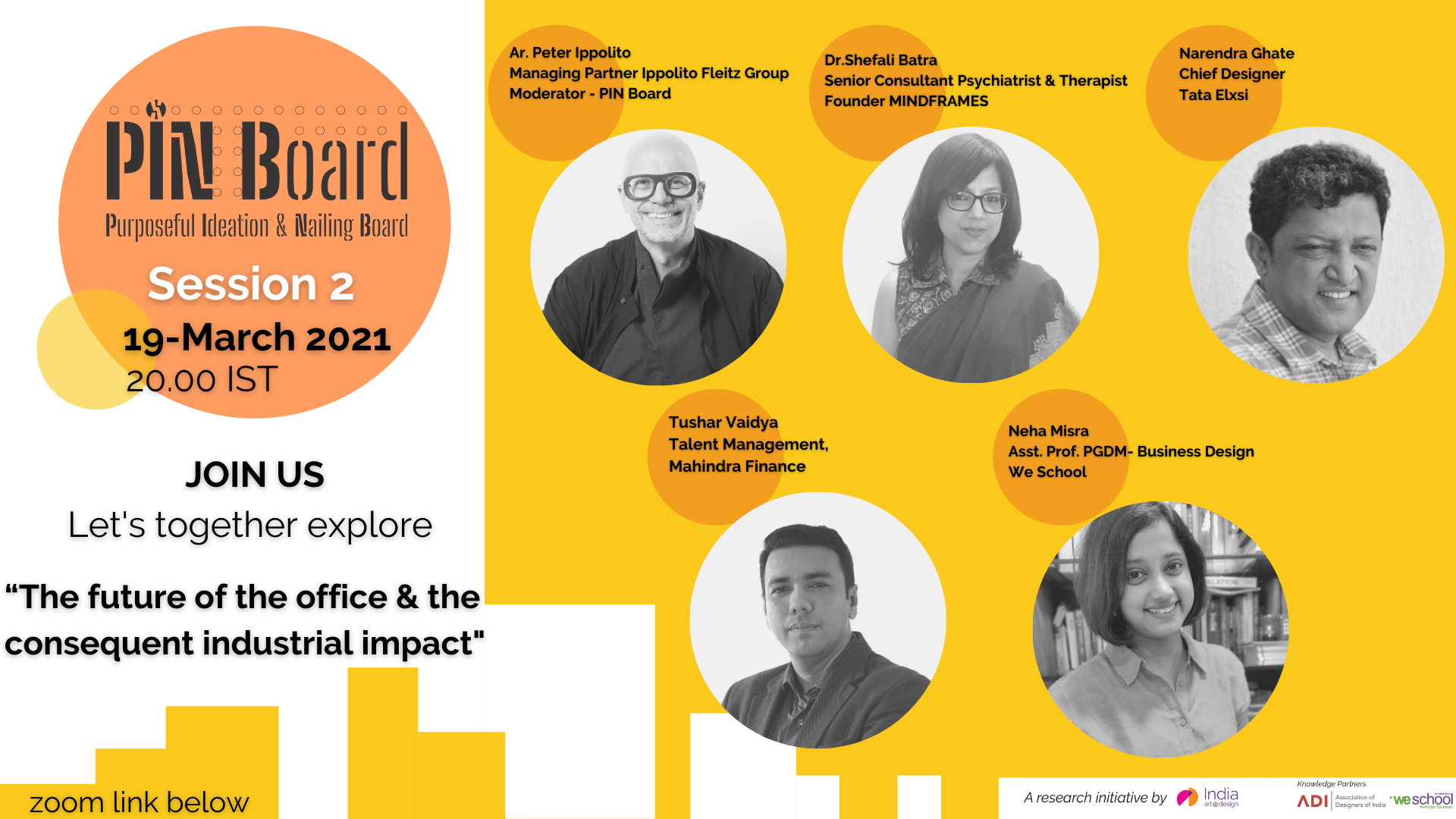 Mar 19, 2021 08:00pm IST 
Support India Art n Design
Thanks to wide-spread patronage, we have been sharing high-quality content related to the art, design, and architecture community, for the last 10 years. We have ensured that our content always remains free of charge.
To help us continue to share our resources for free, we seek your support.
You have always helped us push the envelope. Please continue to hold our hands.
Purpose of Payment: Supporting India Art n Design (a unit of Pink Daffodils)
Alternately, if you wish to share an amount of your choice,
click here