CRA unveils the concept of new workplaces, addressing post-pandemic challenges. The experimental project focuses on pandemic-resilience and fostering creativity and new ideas…
International design and innovation practice CRA – Carlo Ratti Associati launches a collaboration with financial company Sella Group unveiling a concept design for the Group's Open Innovation Centre in Turin, Italy. The pilot project proposes new ways to sanitize desks with UV-C light and manage clean air in a hot-desking environment.
Since early 2020, momentous changes have reshaped the way people work. This project is based on the premise that most companies are likely to keep promoting mixed remote-working arrangements – but that human interaction in the office is irreplaceable. Lower occupancy during the week requires switching to a hot-desking paradigm, while preserving safety for everyone during a pandemic. Space saved through hot-desking is in turn used to establish facilities dedicated to informal meetings and the exchange of ideas.
The Open Innovation Centre will host the Sella Lab dedicated to start-ups and fintech initiatives, among others. Central to the project is its core of shared activities and key connecting area. An ascending sequence of terraced pods serves as meeting areas around the main stairwell. Workstations are optimised in the framework of a hot-desking regime. The analysis of occupancy data helps with managing seat allocations, with the aim of fostering team member interactions. The same desk is used by different individuals at different times of the day and week – with sanitization between every user, using UV-C disinfecting lighting.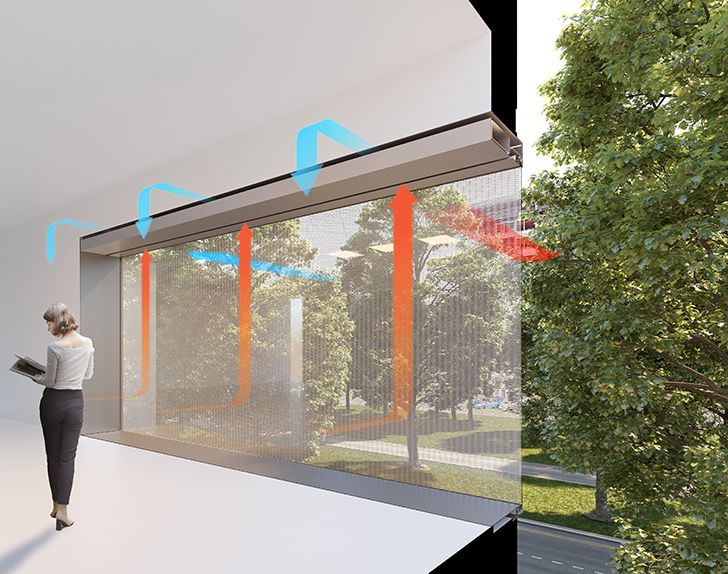 Furthermore, at a time when conventional heating, ventilation, and air conditioning (HVAC) systems are facilitators in the spread of viruses and bacteria, the project experiments with new Heat Recovery Ventilation (HRV). A "smart window" handles air changes directly into each individual window. Reducing air changes between different spaces and providing a continuous circulation between indoor and outdoor that limits the diffusion of micro-organisms while improving the building's energy efficiency.
"The project draws inspiration from the Open Innovation paradigm, as theorized by Harvard economist Henry W. Chesbrough", says Andrea Cassi, partner and project manager at CRA: "With this design, we go beyond the traditional image of the open plan filled with individual desks, and we replace it with a more complex layout that fosters creativity and promotes safer ways of sharing space. In face of the events of the last few months, it is also critical to rethink the role of the technical infrastructure that animates a building, such as the HVAC system."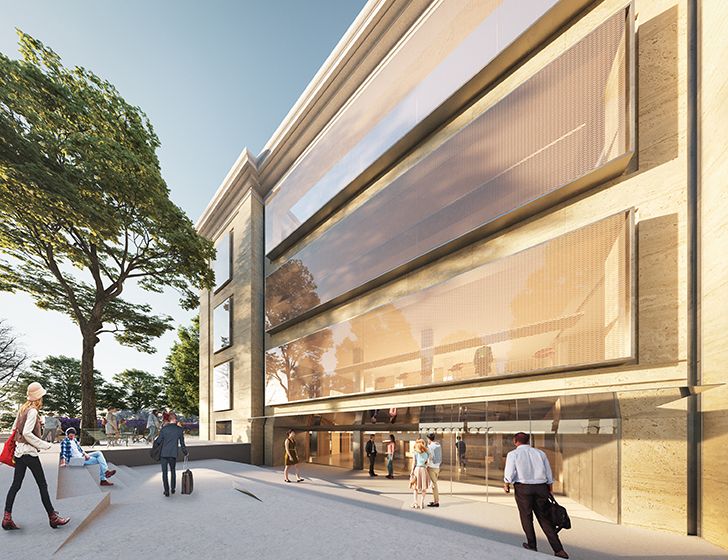 This project belongs to a series of ongoing experiments on innovative workspaces led by CRA. Other projects include the 280-meter high CapitaSpring skyscraper in Singapore, jointly designed with Bjarke Ingels Group (BIG) for Capitaland, and currently under construction in the city's Central Business District (CBD). In Italy, CRA has designed VITAE, a mixed-use development for Covivio that includes a system of offices connected to greenhouses and urban orchards that will bring a 200-meter-long vineyard into the heart of Milan, close to the Fondazione Prada cultural complex.
Fact File:
Project: Open Innovation Centre
Client: Sella Group
Design Firm: Carlo Ratti Associati (CRA)
Creative consultancy: Italo Rota
CRA Team: Andrea Cassi (Project Manager), Chiara Morandini (Project Leader), Marco Caprani, Serena Giardina, Anna Morani
CRA Graphic Team: Gary di Silvio, Pasquale Milieri, Gianluca Zimbardi
Location: Turin, Italy