Metaform architects transforms Luxembourg warehouse into a light-filled workspace.
A neglected exhibition hall in Luxembourg, originally built as a warehouse, now stands transformed to create a light-filled, collaborative office space for DSL, a company specialised in IT solutions.
"The main emphasis of the project was to bring in more natural daylight, creating an efficient, clean and bright office space where people and communication take centrestage." explains Shahram Agaajani, founder of Metaform architects.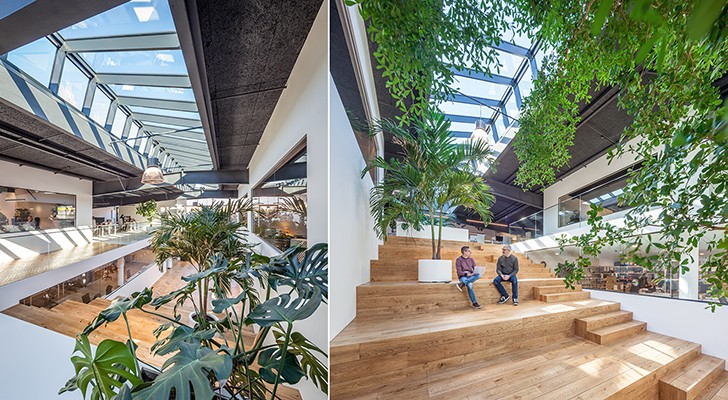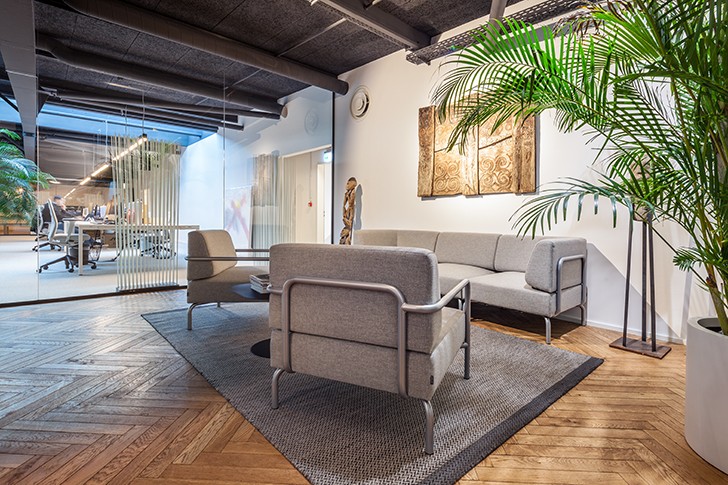 Preserving the flavour of certain key characteristics of the original building, the warehouse adapts to a welcoming, bright, double-height reception area, where light filters through from the large bay windows and from the skylights set into the steel roof. The overhaul has included entirely gutting and renovating the feature skylights.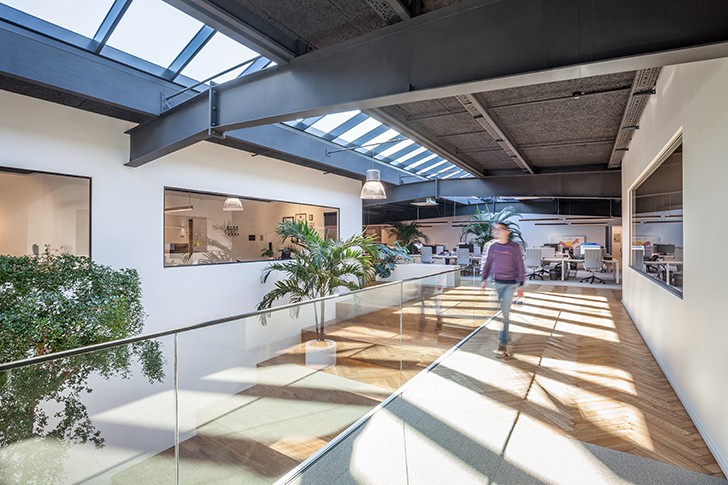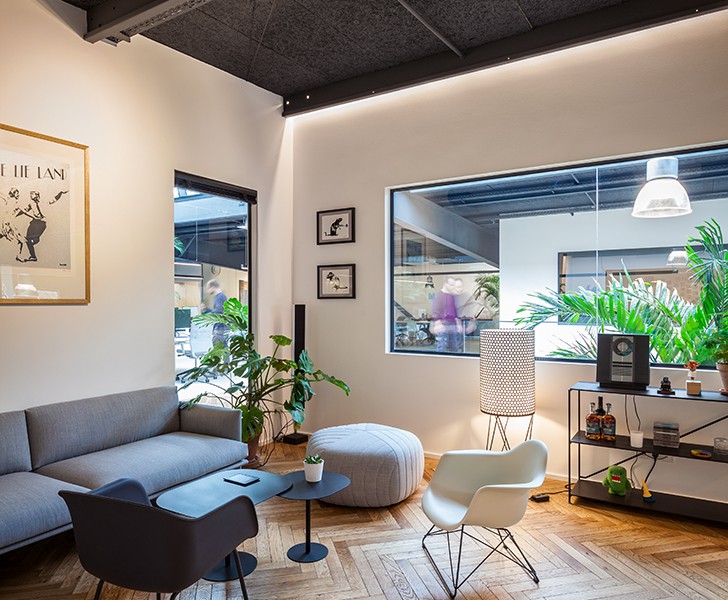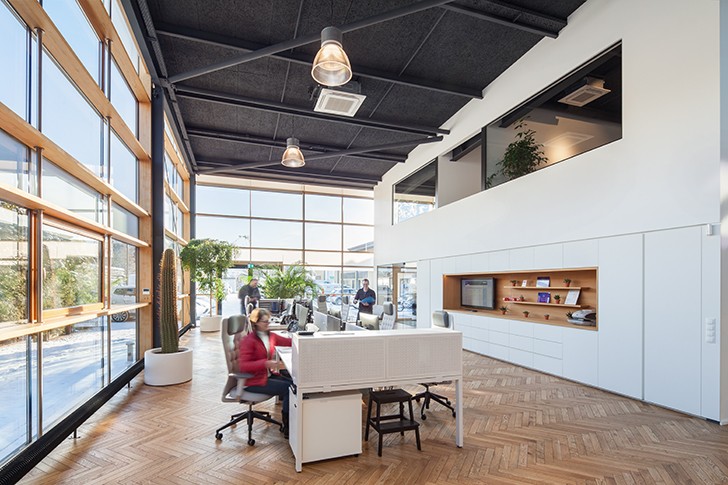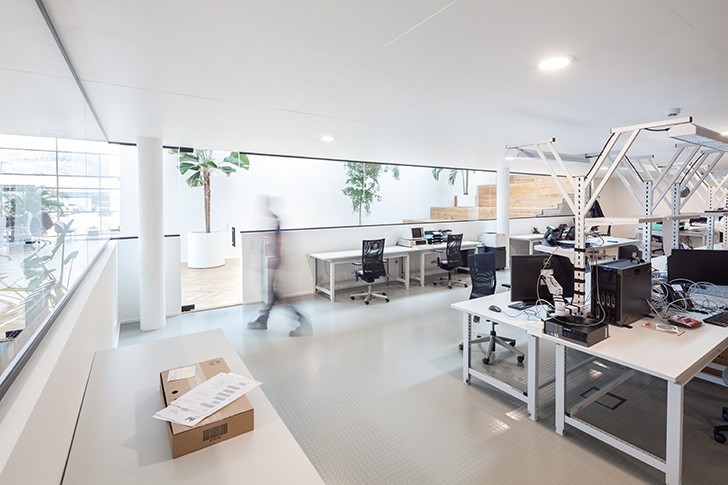 Inside, a central statement staircase made from oak doubles as a common area. This creates a mix of semi-private, informal work and social areas maintaining an open-plan layout. Using a simple material palette including pure white walls, grey steel beams and oak floor panelling and detailing in contrast with the original characteristics of the warehouse, the interiors blend into a natural ethos.
To finish the space, offices and meeting rooms are accentuated with some large plants to help create a calming work environment. Through the introduction of light, the architects seek to foster a positive and welcoming working environment. The choice of furniture also inspires a "homely" atmosphere.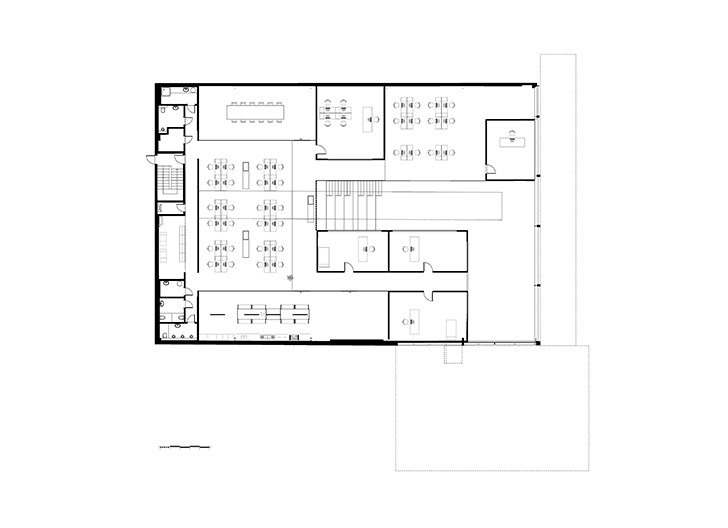 The spatial layout of 1.950 sq. m. of office space includes a reception area, a staff kitchen, meeting rooms, open-plan offices, exhibition space, an outdoor terrace area and ample storage space.
Fact File:
Typology: Adaptive Reuse
Project: DSL Headquarters in Luxembourg
Client: DSL
Architects: Metaform Architects
Area: 1,950 sq. m.
Location: Steinsel, Luxembourg
Photography: Steve Troes Fotodesign
Text: Courtesy v2com