Cluster One Creative Solutions Pvt. Ltd. designs a farmhouse in Karjat, blending traditional authenticity with modern sensibilities…
A weekend getaway in the lap of nature, Sanvina stands on a 10-acre estate amidst abundant farms and lush mountains.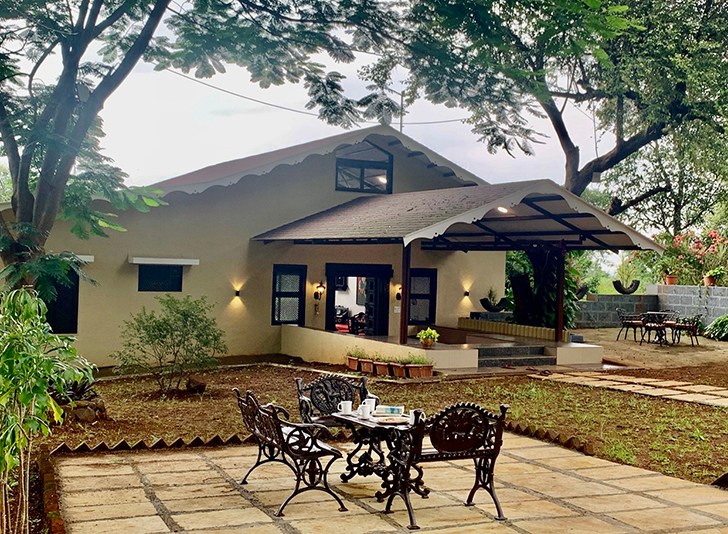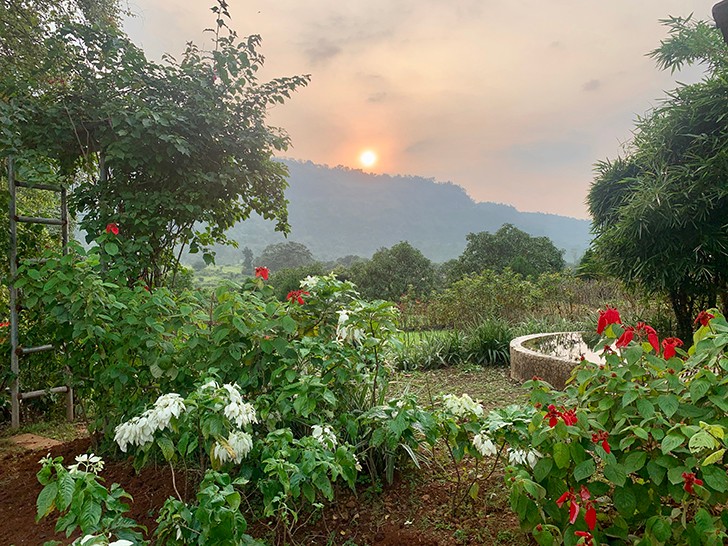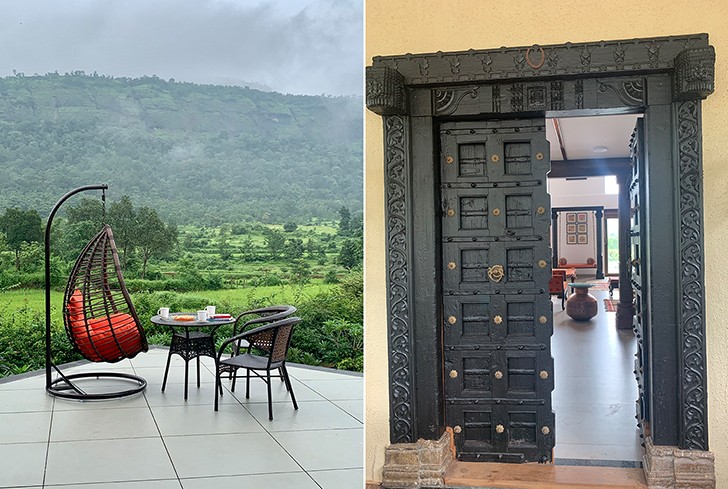 Creating a seamless amalgamation of the confines of the plot and the vast expanse beyond it, the narrative upholds an element of mystery upon approach, with cozy outdoor seating in the foreground, lithe trees framing the house, and misty mountains providing a backdrop. The picturesque imagery leads on to a lavish double-height living room with open-to-sky decks beyond. An undisrupted view of the ever-changing landscape thus forms the heart of this project.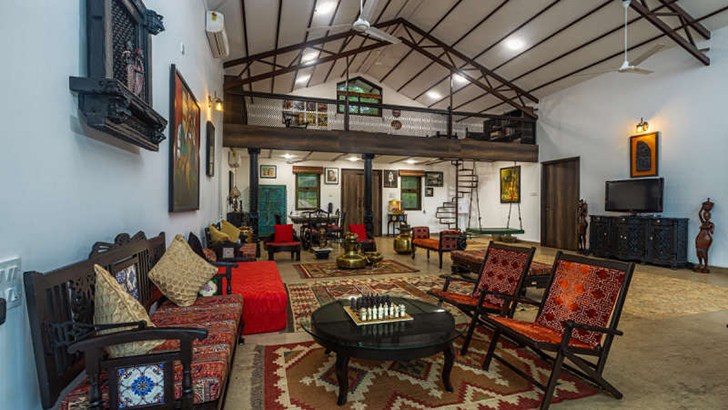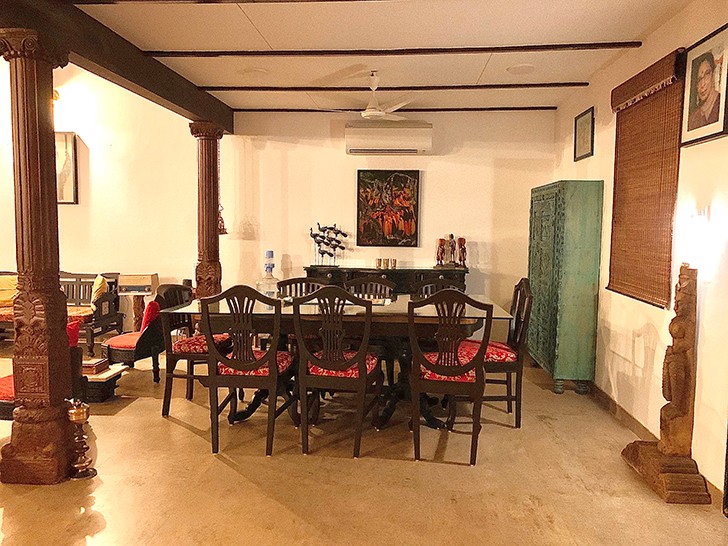 Expansive glass windows allow for ample light, reinforcing the theme of openness. An attic-like library tucked away in the mezzanine creates a cozy nook, which coupled with the pitched roof, adds to the volumetric play. A personal collection of local and global artifacts including authentic wooden columns, a traditional jhoola, copper utensils, antique water boilers, and wrought iron jalis add ornamental richness. The sleek, modern exterior thus belies the rustic charm of the interiors. This conversation of contrasting weights is complimented by a modest palette with accents of bright colour.
Thoughtful landscaping adds immensely to the design, such as filling in contours to make them appear gentler, interconnected decks hosting a bar and overlooking gardens and plantations that allow one to take in the verdant beauty and carving out an entrance dotted with cozy sit-outs, patio furniture, even a fireplace.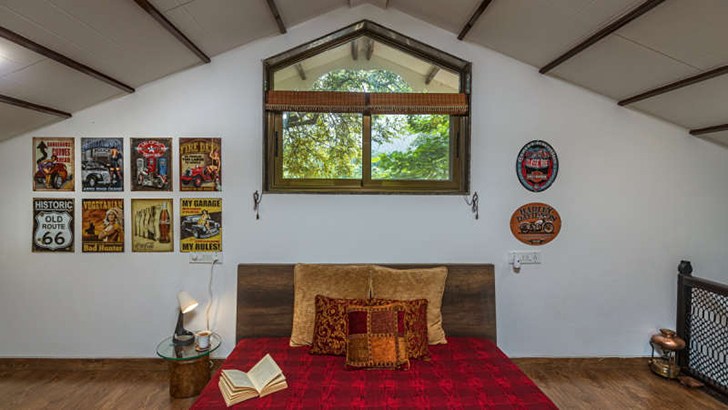 Overjoyed with the design, the owners invite like-minded individuals to experience a slice of their cozy retreat, as they connect over nature, art, and the warm feeling of being at home.
Fact File:
Project: Sanvina Farmhouse
Clients: Sandeep & Navina Bhargava
Design Firm: Cluster One Creative Solutions Pvt. Ltd.
Principal Architects: Parag Ainchwar, Parag Sen
Site Area: 10 acres
Built-up Area: 3310 sq. ft.
Location: Mechkarwadi, near Karjat, Maharashtra.
Photography Credits:  Navina Bhargava