Johnson Chou Inc. designs a house that is configured to capture the ever-changing light and shadow effects in various areas of the residence, envisioning it as an instrument for the appreciation of the profound ephemerality of time…
ShadowBox is an exploration of the essence of architecture: to enable the witnessing of the passage of time by capturing the elusive play of light and shadow, and to engender a heightened sense of movement through varying spatial scales and experiences.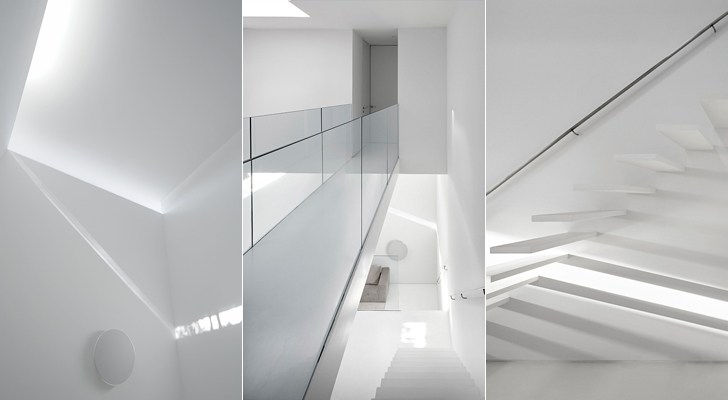 This includes the expansion and compression of single, double, and triple-height spaces, and through one's engagement of interior elements such as bridges and stairs.
The shadows cast in the interior reveal the juxtaposition between the permanence of the architecture and the ephemeral of the natural. The interior walls act as a blank canvas capturing the shadows of the abstracted forms and the movement, for example, of trees swaying in a breeze, in effect projecting the exterior environment into the interior. Like a reverse sundial, beams of light move across the walls and floors of the house. The moment is mesmerizing, cinematic, fleeting; in an instant, the shadows transform or disappear altogether.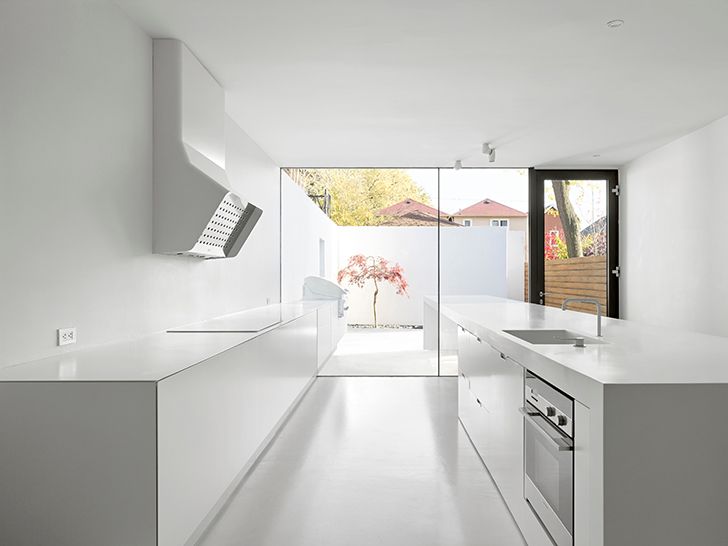 Located in the Upper Beaches area of Toronto, the residence faces a busy, at times cacophonous arterial road and as a result, the exterior openings are minimized to a single horizontal strip window.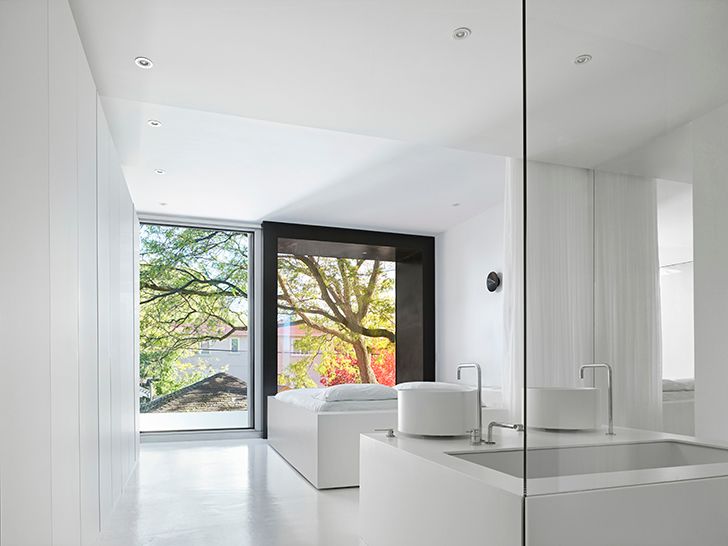 The entrance into the residence is at the midpoint of the building accessed through a side lane. The entrance foyer is located between the dining and kitchen/breakfast areas. The east-west orientation of the building allows for morning light at breakfast and evening light at dinner. From the one-storey kitchen, the dining room is double-height, and the living room is triple-height, invoking a sense of expansion or compression as one flows through the home.
A conceptually driven project, ShadowBox is executed in a pure and unified way. The interior atmosphere is distinct and extreme…

Stephanie Davison of Davidson Rafailidis (2020 Juror)
ShadowBox has been conferred with 2020 AZURE's AZ Award recognising excellence and innovation in international design and architecture, besides a 2020 Value of Design Award (VODA) by Interior Designers of Canada, a 2019 International Design Award (IDA), and as a Finalist of the 2019 International Interior Design Association (IIDA) Global Excellence Awards.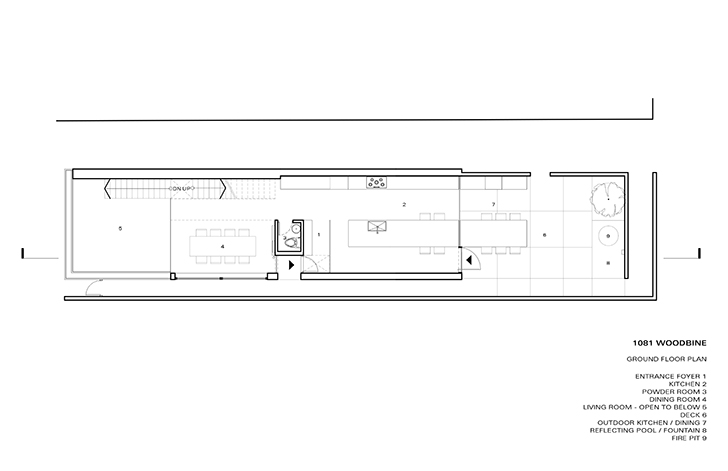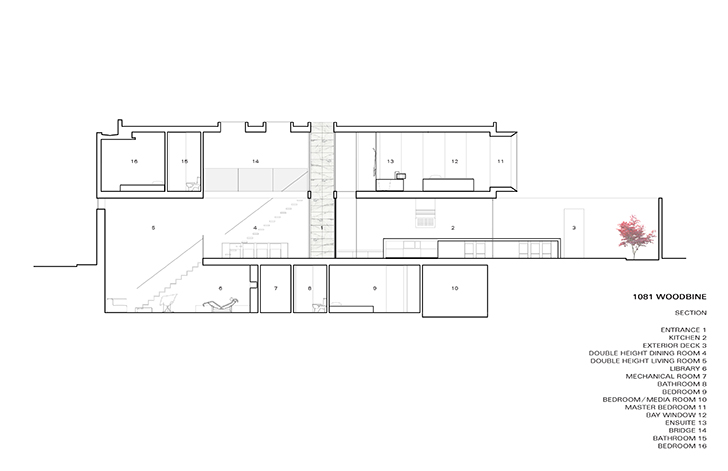 Fact File:
Design Firm: Johnson Chou Inc., Toronto, Canada.
Team: Johnson Chou and Silke Stadtmueller with Andrew Harris (Ardec Group), Dario Gallo (MAF Industries), Stephen Bazay (Bazay Blacksmithing), Andrew Moretti (RFP Design Group), Traian Sandru (Lumina Sales / Eurolite), Bob Westcott (RJW Enterprises), Vicky Diab (Willis), Dave Kennedy (Kenella Painting), Dave Marcus (AyA Kitchens), Kaz Stachelek (Robert Design Group) and Ira Idzkowski (Torcon).
Location: Toronto, Canada
Photography credits: Ben Rahn at A-Frame Studio
Text Credits: v2com