I have been looking for a book that provides a useful framework for incorporating metaphors in conceptualizing meaningful interface between everyday people and design. This book fills the gap!
I was delighted to read the book, Happy is Up, Sad is Down. It fills a gap I have experienced in the knowledge base of design. As if endorsing my thoughts, the authors clearly elucidate, "As metaphors point to the way we intuitively think, why not use them as design patterns to make our artefacts more viscerally appealing?"
Emergence of metaphors as powerful elements in design literature has been relatively recent. Historically, the idiom "Form follows function" has constrained designers' understanding of the influence they can have on human life. The process of "Making/ Building" an artefact or image has been the focus of all design activity for a long time. What shifted the focus is designers' curiosity for how everyday people imagine, experience, and modify their own environments and through it, draw meaning from life. This new relatively unexplored space led designers to partner with social scientists to understand the psychological, sociological, cultural, and ethical dimensions of the role design plays in people's lives.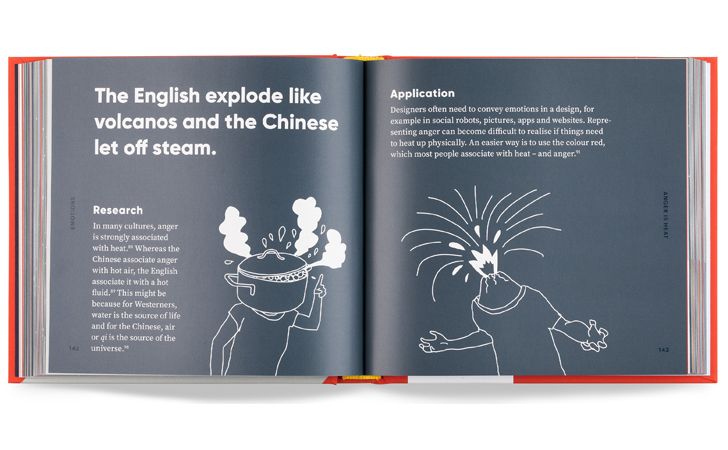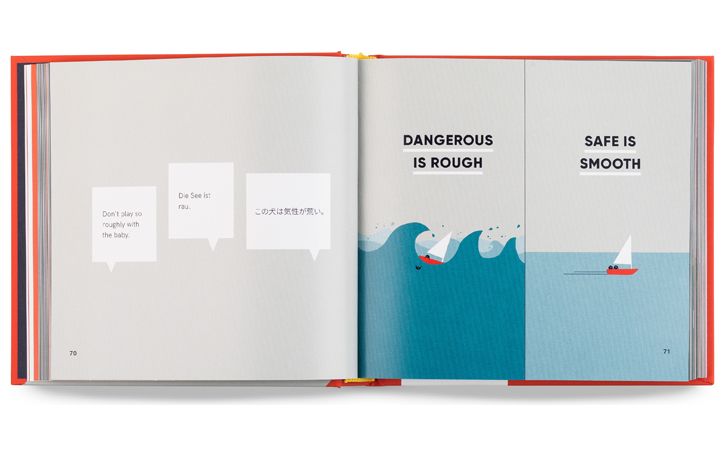 In this context, literature about the human conceptual system and the sense-making process has emerged as a critical consideration in the design of complex systems. I welcome this book about metaphors particularly because it takes discussion about metaphors in design from theoretical domain to a practical one.
Metaphors help create complex and unfamiliar experiences familiar and easy to navigate. According to David Brooks, "Most of us are not good at understanding new things, so we grasp them imperfectly by relating them metaphorically to things that already exist. That's a "desktop" on your computer screen. Metaphors are things we pass down from generation to generation, which transmit a culture's distinct way of seeing and being in the world."
This book has provided designers a rich collection of metaphors in seven categories, Basic units, Basic judgements, emotions, social relationships, knowledge and communication, economics and politics, and ethics and transcendence. The authors envision that "Metaphor ­aligned designs are perceived as more innovative, intuitive to use and inclusive." Without doubt, this book will help students and practitioners a new framing for design.
While the compilation of metaphors in this book is drawn from a variety of common lived-by experiences over time and across cultures, my hope is that while using these metaphors in design, the readers will begin to pay attention to new metaphors emerging in our everyday interactions with technology and emerging social behaviours and rituals. In the words of George Lakoff, "New metaphors are capable of creating new understandings and, therefore, new realities. This should be obvious in the case of poetic metaphor, where language is the medium through which new conceptual metaphors are created." ( George Lakoff, Metaphors We Live By)
The book, "Happy is Up, Sad is Down" is easily a must-have resource for a designer's toolkit.
Fact File:
Title: Happy is Up, Sad is Down
65 Metaphors for Design
Authors: Jörn Hurtienne, Diana Löffler, Clara Hüsch, Daniel Reinhardt, Robert Tscharn & Stephan Huber
English language – hardcover – 304 pages – 15 x 16 cm
BIS Publishers
The reviewer, Uday Dandavate is a world traveller, a champion of co-creation, a design activist, and CEO of SonicRim, a San Francisco based design research company specializing in co-creation.  His curiosity for people, cultures, and change has drawn him to fields as diverse as anthropology, psychology, communication, sociology, marketing, politics, and design, helping him cultivate a capacity for co-imagining the future and co-creating solutions that help improve the lives of everyday people. Uday holds a Master of Design Research from The Ohio State University, and a professional Diploma in Industrial Design from the National Institute of Design Ahmedabad.
Support India Art n Design
Thanks to wide-spread patronage, we have been sharing high-quality content related to the art, design, and architecture community, for the last 10 years. We have ensured that our content always remains free of charge.
To help us continue to share our resources for free, we seek your support.
You have always helped us push the envelope. Please continue to hold our hands.
Purpose of Payment: Supporting India Art n Design (a unit of Pink Daffodils)
Alternately, if you wish to share an amount of your choice,
click here