The 'House of Silence' by Fran Silvestre Arquitectos cocoons a musician's studio within its cuboidal volume, reconciling the functionalities and configurations of both spaces…
The firm's projects, despite their visually effortless quality at first glance, are anything but simple. They embody depth and complexity, depicting a reciprocation of space and form, often drawing inspiration from the masters, while addressing issues of the context, structure and even building technologies. The projects portray a common thread – simple planes, sharp lines and the unmistakable white, making them extravagantly understated and instantly recognisable.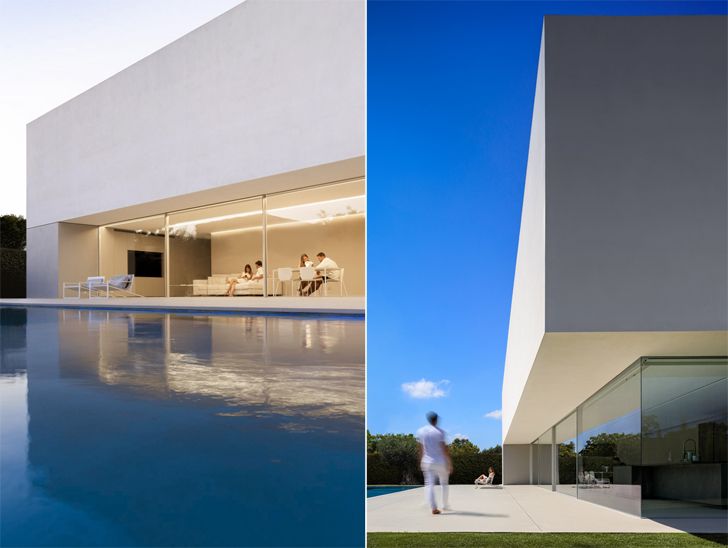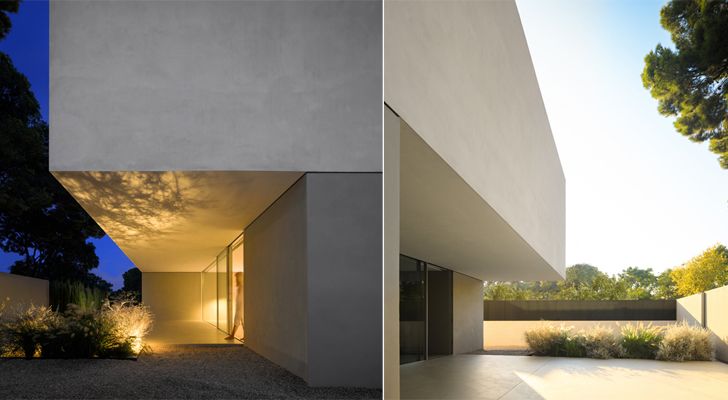 Located in a tightly packed residential neighbourhood near Valencia, this modern 285 sq. m. villa stands out from its neighbours owing to its modern aesthetic. The two-storey form expresses not just geometric unambiguity, but also structural expertise.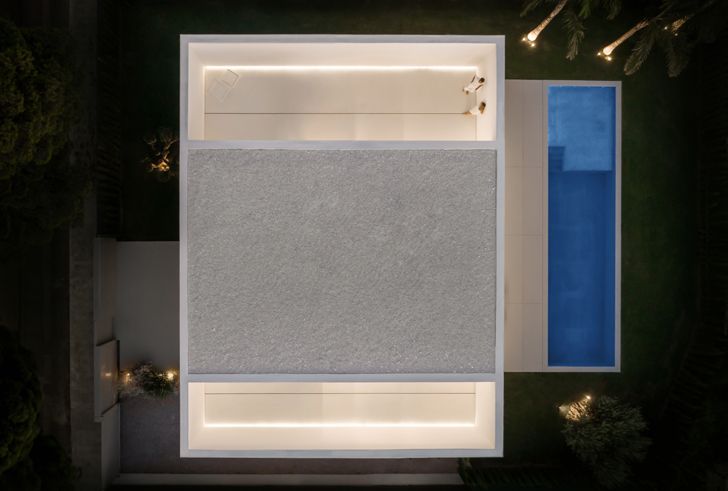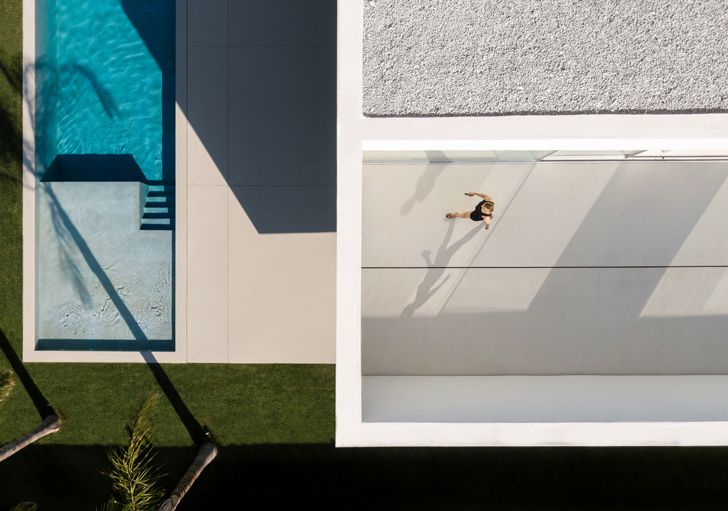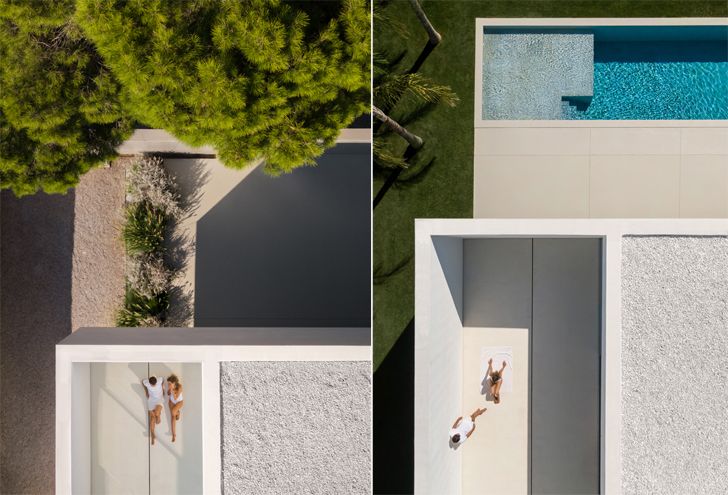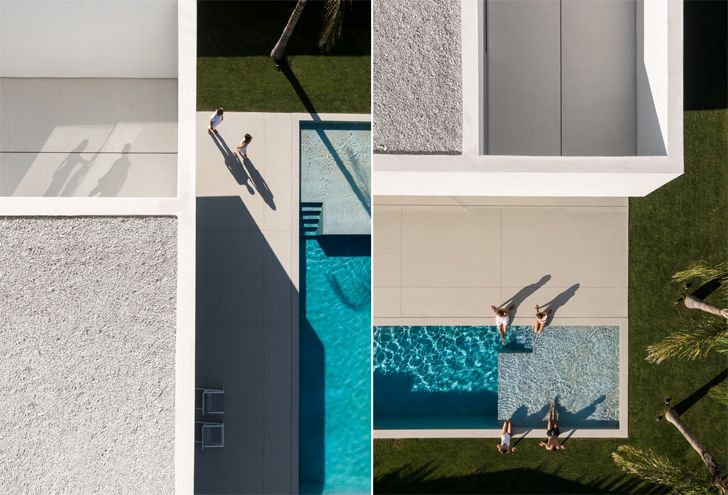 The semi-buried volume on the ground floor configures a recording studio, acoustically treated to fortify it from the surrounding noise. Marking minimal spatial divisions, the ground floor structures itself into the entrance hall, and the public area, open to the garden and the pool. A continuous, sheer wall of glass allows for easy engagement with the surroundings. The horizontally displaced, almost floating upper volume creates deep overhangs below and renders an overall dynamic composition.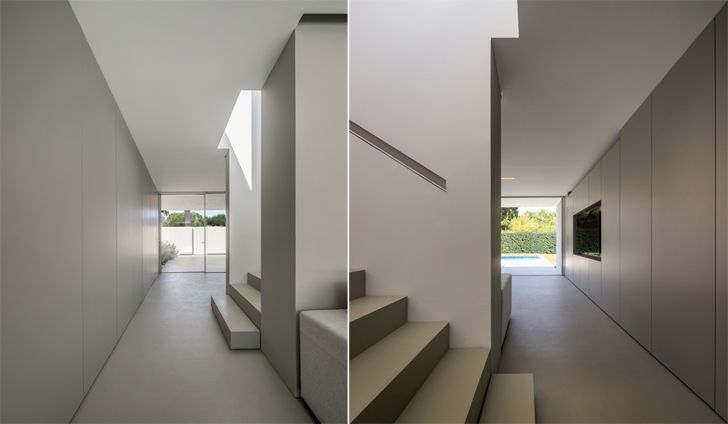 Externally, the upper volume appears windowless. However, it encompasses high-walled, intimate patios on two sides that bring in light and ventilation to the private spaces, adapting to the Mediterranean weather. A contrasting palette of grey natural cement mortar on the ground floor complements the white lime exterior of the floor above.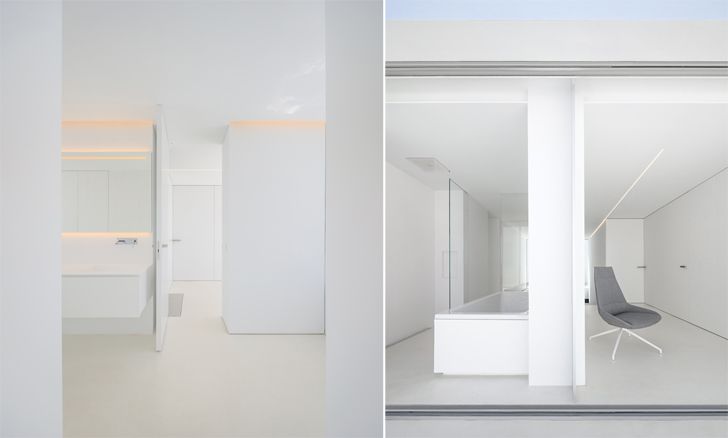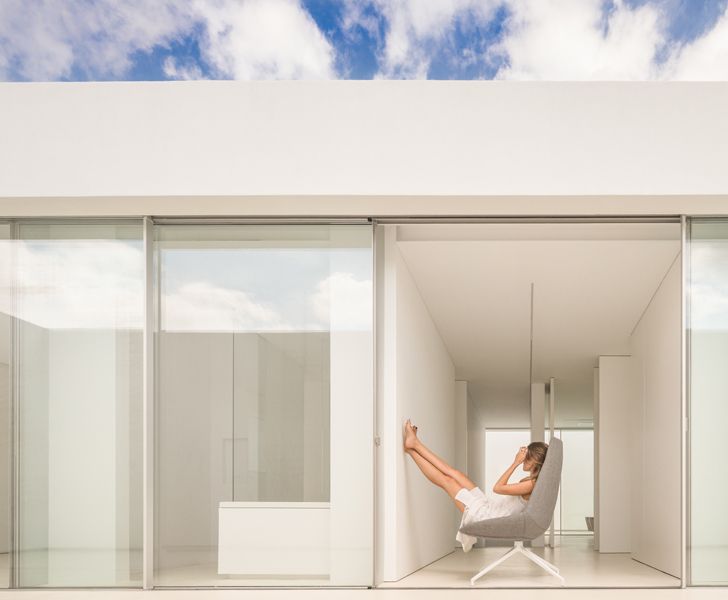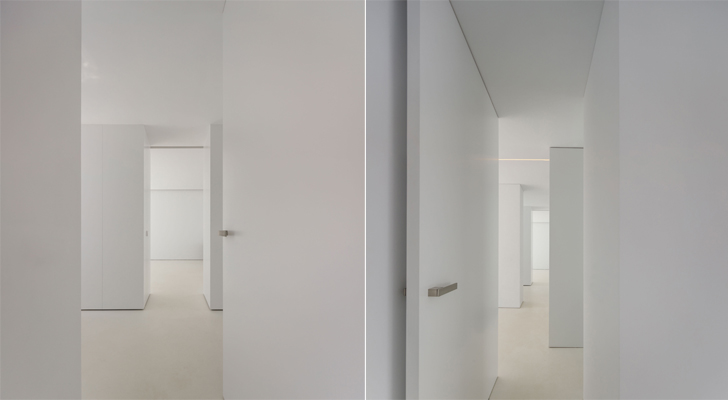 The uninterrupted walls and geometric cut-outs of the pool below and the patios above reflect the interaction of the solids and the voids and the role they play in the bringing together the delicate aspects of bold structure, free-flowing linear spaces and sublime aesthetics.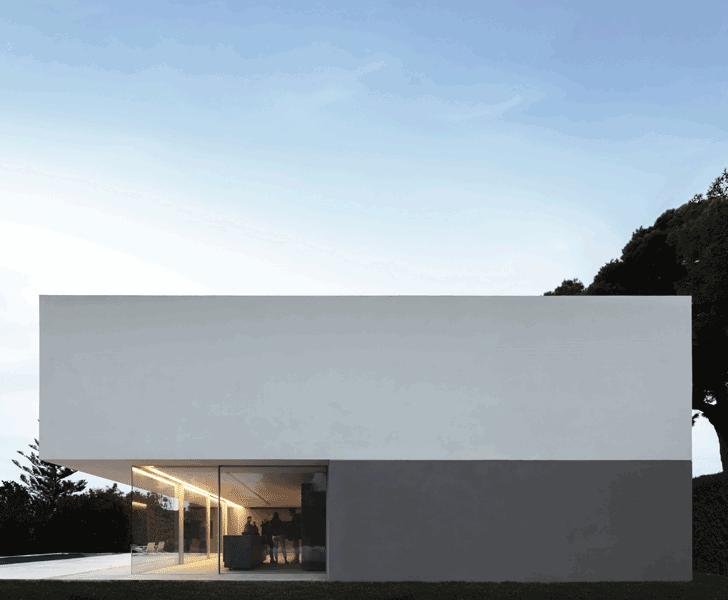 Fact File:
Project name: House of Silence
Typology: Residential Architecture
Architecture: Fran Silvestre Arquitectos
Project Team: Fran Silvestre, Ricardo Candela, María Masià, Sevak Asatrián, and Fran Ayala  
Interior Design: Alfaro Hofmann
Collaborating Architects:  Pablo Camarasa and Estefanía Soriano
Built Area: 285 q. m.
Location: Valencia
Photography credits: Fernando Guerra