Milind Pai Architects design a sophisticated residence with a dynamic vibe, reinventing the neutral-accent elements of design…
As is rightly said, 'For a home to be complete, all the elements in it must communicate, respond and balance with one another.' Milind Pai architects have appropriately validated the above maxim in this recent project – a sprawling 3200 sq. ft., 5-BHK apartment in suburban Mumbai.
Tailored with a contemporary approach, the most noticeable factor of the warm and welcoming home is the extensive use of artefacts and accessories. Tonal undertones of champagne, umber, beige, taupe, gray, ivory… create an interior envelope that is dotted with strategic accents. Details take precedence and finishes reign with miniscule grooves on shutters, mosaic styled wall panels, tinted mirrors, and bevelled mirror bands that are complemented with throws, cushions and knick-knacks in matching hues adding to the lushness of the decor.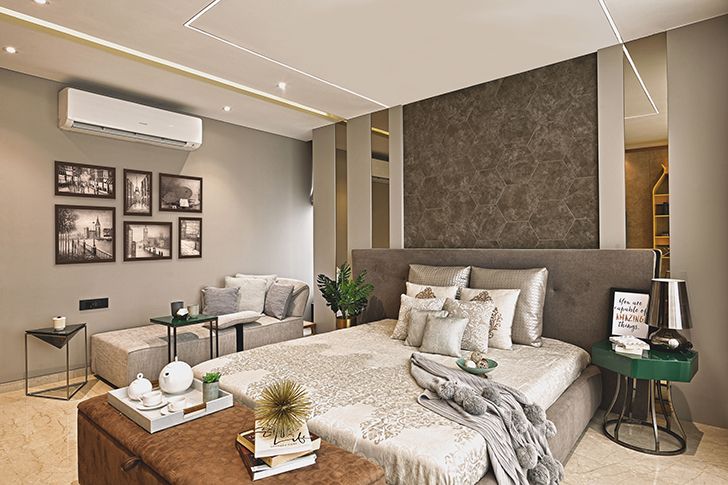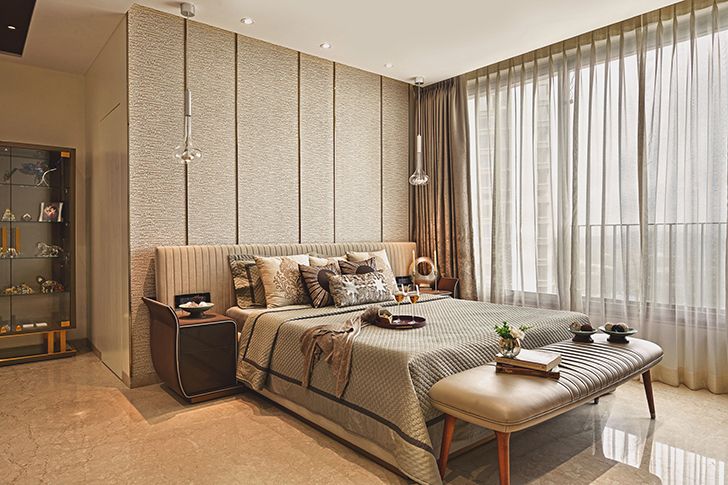 A golden hue adds a restrained touch of glamour as bar stools with rose gold legs, ornamental golden crystal chandeliers and subtle accents in metallic gold add to the refined flourish in the ambience. Metallic cement tiles, black marble, PU panels…ensure a tactile play that is simultaneously rich and understated. Italian marble flooring and heavy furniture pieces sourced globally blend in to complete the distinctly luxurious ensemble.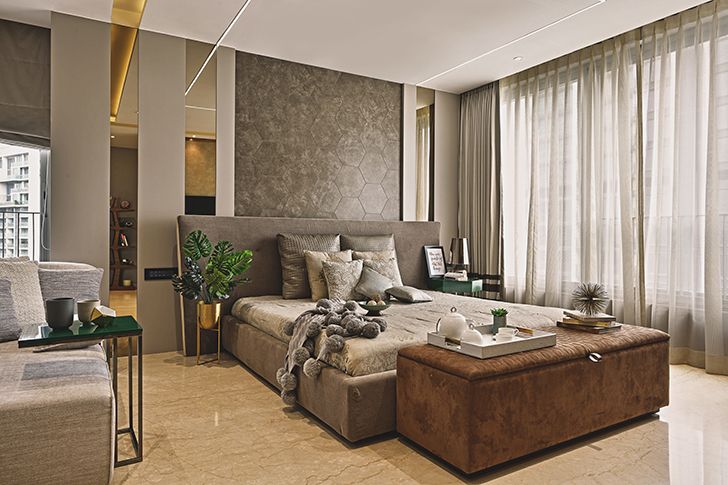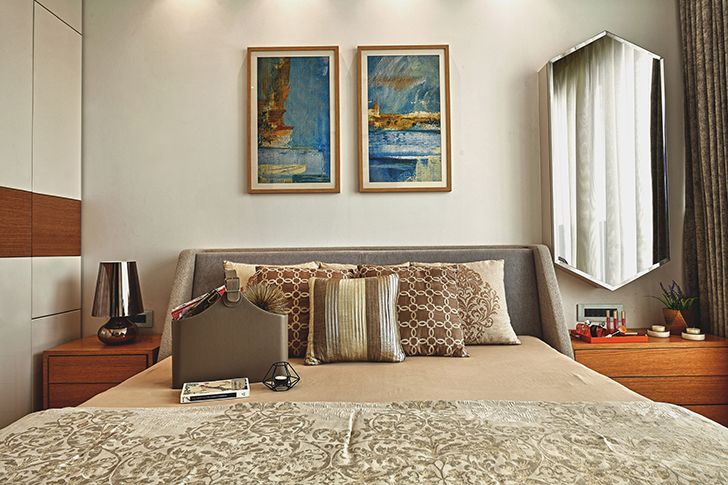 The open plan living dining is anointed with a dual living area and a bar – the spaces visually demarcated by the furniture. The more private areas are personalised to the homemakers' individual tastes and requirements with two walk-in wardrobes, luxurious bathrooms, and bespoke furniture items like a chaise lounge in the bedroom, writing desk, bookshelves, and the like.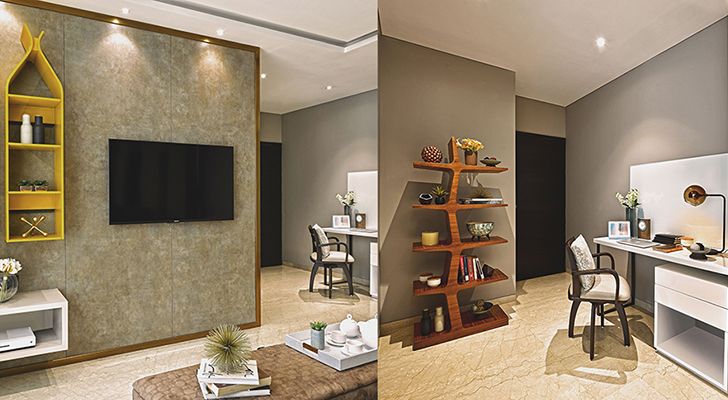 Clean lines predominate the organic decor of photo frames, flower vases, art, and accessories, clearly underlining refined tastes and pastimes. One does not have to consciously think about it – the home responds to the personas of its inmates much like a signature of regal bearings.
Fact File:
Typology: Residential interior design
Design Firm: Milind Pai Architects
Principal Designer/Architect: Milind Pai
Carpet Area of project: 3200 Sq. Ft.
Location: Goregaon, Mumbai
Photography credits: Ravi Kanade
Styling: Walls & Things