MADS Creations live up to their ideology of creating a rich and luxurious environment by using a layered approach full of bold and amplified design elements in their own Gurugram home…
Tatvam Villa is home to celebrated interior designer Meenu Agarwal. Her bespoke signature endorses custom-designed, exquisitely crafted, lavish furniture pieces, rich metallic finishes in wall and ceiling treatments, mouldings, panelling, textural accents… et al, in an eclectic, highly stylised, harmonious melange that speaks of uniqueness and personal flourish; the highlight being the discerningly premeditated, elegant, and opulent touch of gold…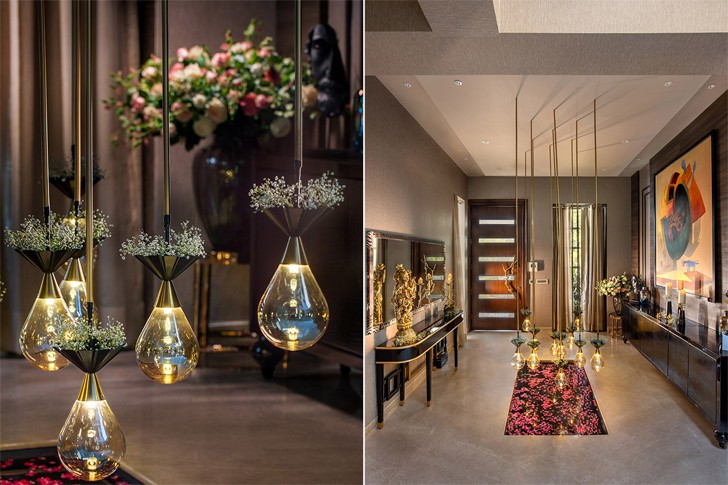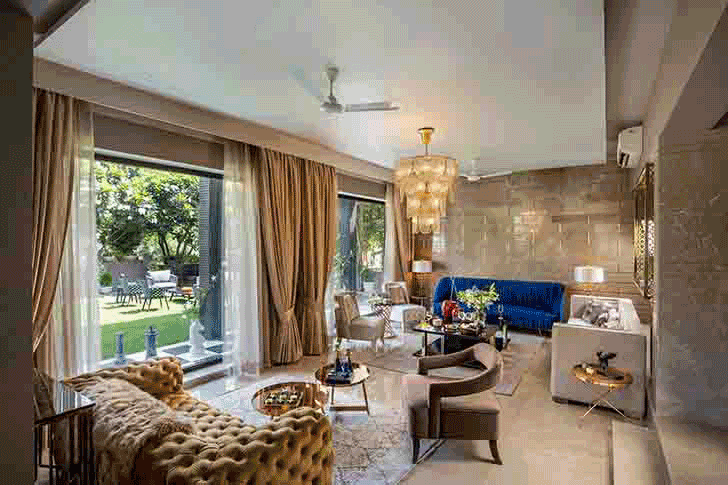 Her five-bedroom basement plus two-storey villa is layered in its design approach – a prime aspect of her design philosophy. From the foyer to the living and dining to the bedrooms, details of design and styling are layered all through. Laminate panelling, veneers, imported textured wallpapers, leather with metal overlays, rich stone cladding with gold finished metal inlay and the like constitute a rich and varied material palette. Throughout, the flooring takes centre stage and endears as much as it surprises. Here too, the dining room hosts a stunning marble inlay flooring using Spider Beige marble and the premium White Vietnam marble.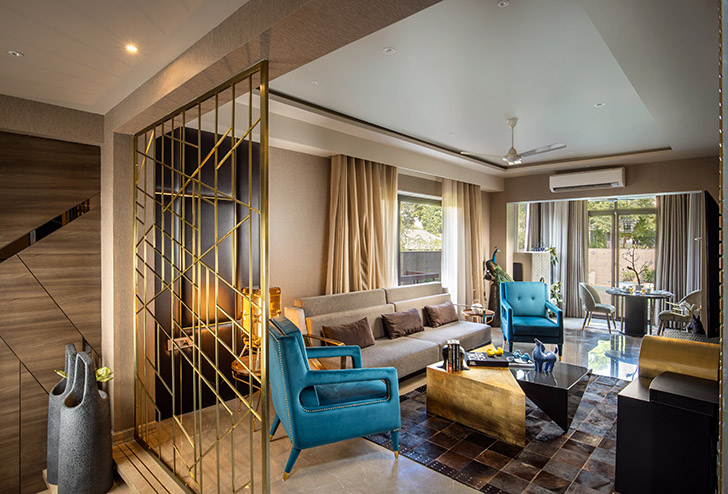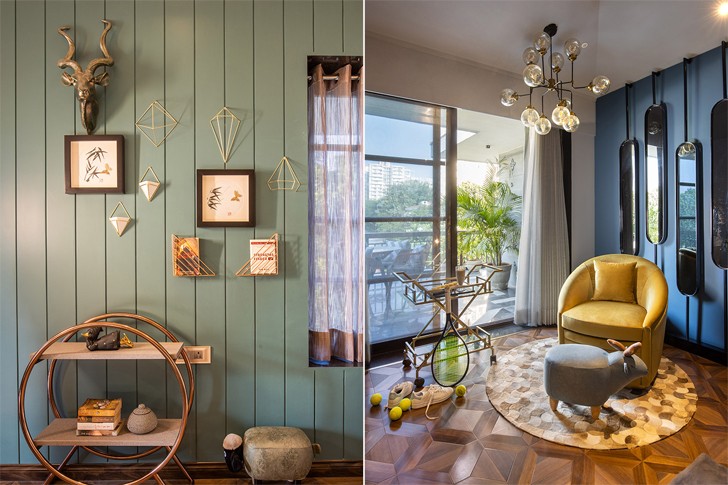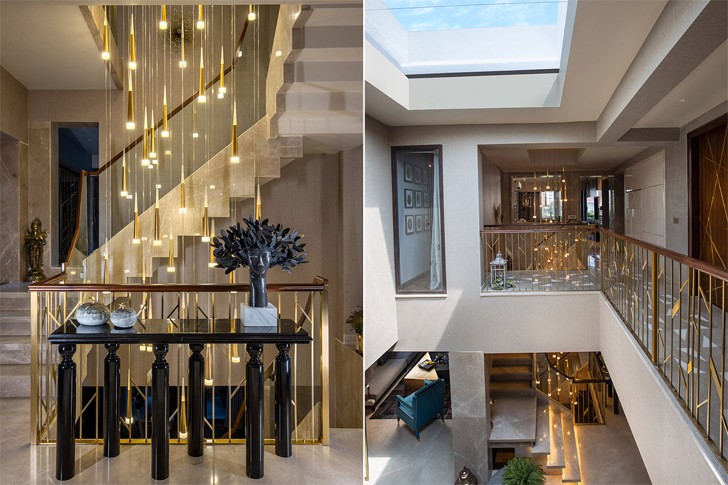 An open plan layout anoints the public areas, where artistic zoning creates bespoke narratives of formal and informal lounging spaces, beautifully opening to lush lawns. Split level flooring, coffered ceiling, the stairway, and the columns of the architectural vocabulary add to the design elements of the interior. Anointed with exotic Italian marbles, wooden flooring, wood clad ceilings, in-situ flooring, designed touches of metal inlay, and custom furniture manufactured at the MADS Creations' in-house facility, the interiors stand out for their attention to detail.
Little touches of metallic sleeving on furniture legs, touches of wainscotting, bespoke plant holders, floor rugs, sofa throws, vertical lines juxtaposed with horizontal bands that accentuate the volume of the home, strategic touches of vibrant hues that delightfully accentuate a neutral envelope… cull out personalised luxury. Like in many of her other projects, a metal screen with gold finish separates the living room from the common areas endorsing the designer's signature flourish. The golden gleam throughout adds an unmissable opulent note. Furniture pieces and accessories with golden accents is also a typical MADS style.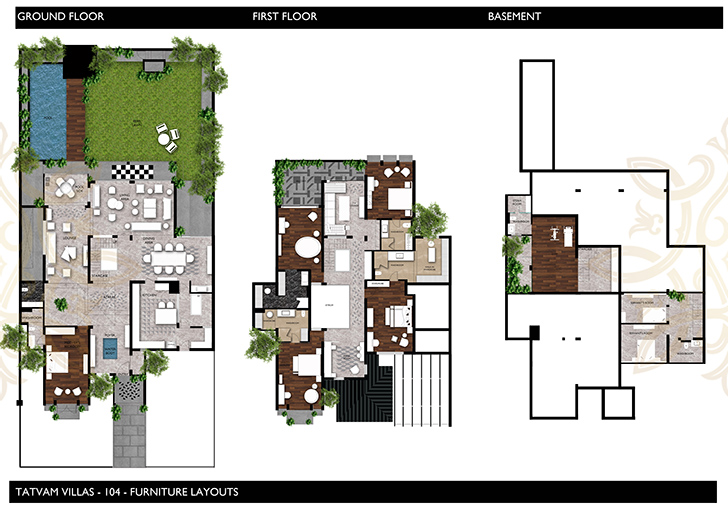 Fact File:
Name of design firm: MADS Creations
Names of principal designer: Meenu Agarwal
Area of project: A 825 sq. yard villa consisting of basement, ground and first floor, and a front and a back yard with a pool. Total build-up: around 7,000 sq. ft.
Location: Gurugram
Photography credits: Atul Pratap Chauhan