ASRO Arcade Design Studio creates a luxurious residence weaving the bespoke splendour of the handcrafted into a contemporary lifestyle…
This spacious abode built on a contoured site exploits the terrain to maximise an indoor -outdoor equation. The exterior is reminiscent of times gone by as it brings alive the aura of "floating wooden boxes held together by a soaring roof plane". Mild steel louvres give a solid look to the facade and act as visual barriers to maintain privacy, while anti-rust treatment over an obsidian glass paint gives the facade an eternally polished look.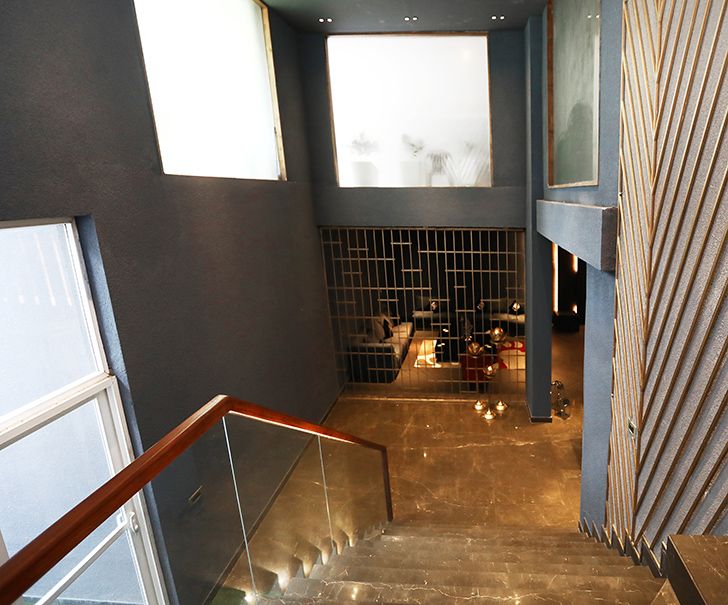 Inside, the house opens to a spacious lobby with a majestic double height, instantaneously alluding to the grandeur of the apparent levels connected by a floating staircase: the basement, ground and two floors above. Public areas like the dining room, spacious living room, kitchen, family room and one bedroom suite occupy the ground floor. Step down, and the basement is designed as a well-appointed party area with a separate TV lounge, sunken lawn et al. Five bedroom suites are distributed between the first and second floors.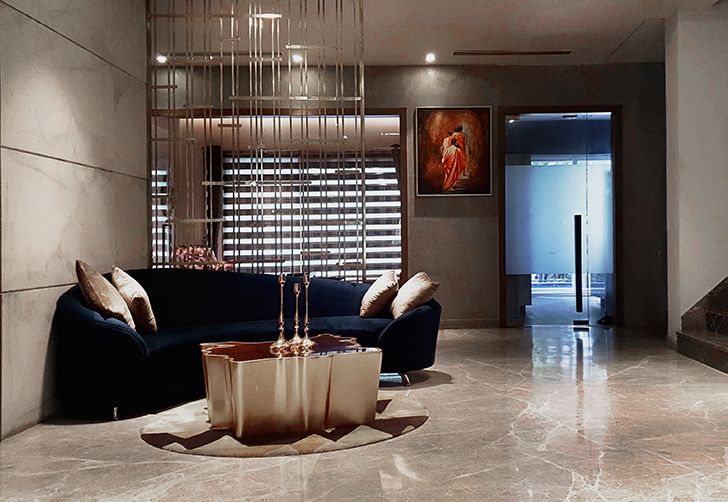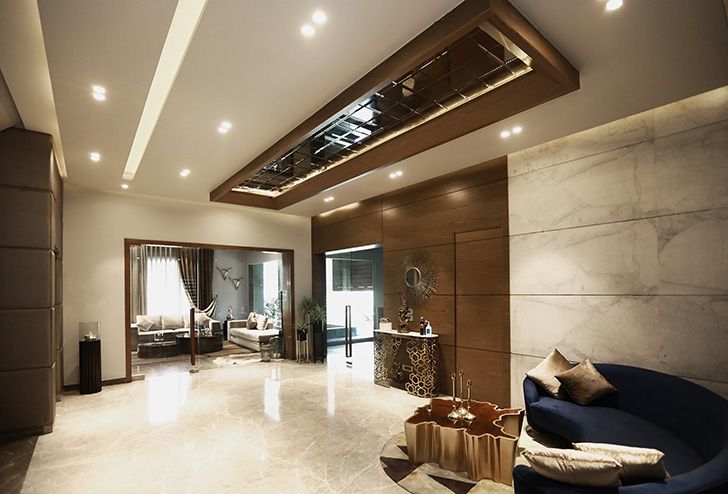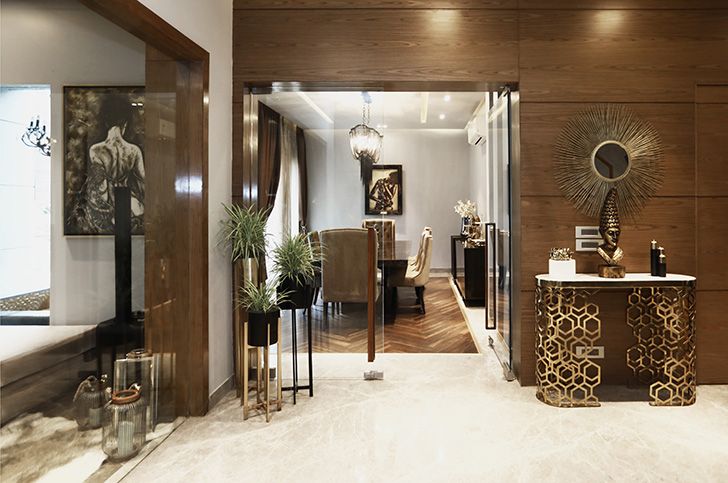 Materiality – metalcraft, stone craft and textiles delineate the identity of each zone; the interior narrative bound by an underlying concept of linear striations. Throughout, the design follows a free-flowing concept using clean lines and symmetry. Floor-to-ceiling windows open the public areas to the open terrace bringing nature indoors – a seamless inside-outside dialogue that is furthered by spacious balconies, lots of plants, a waterbody, and a large terrace with greenery all around.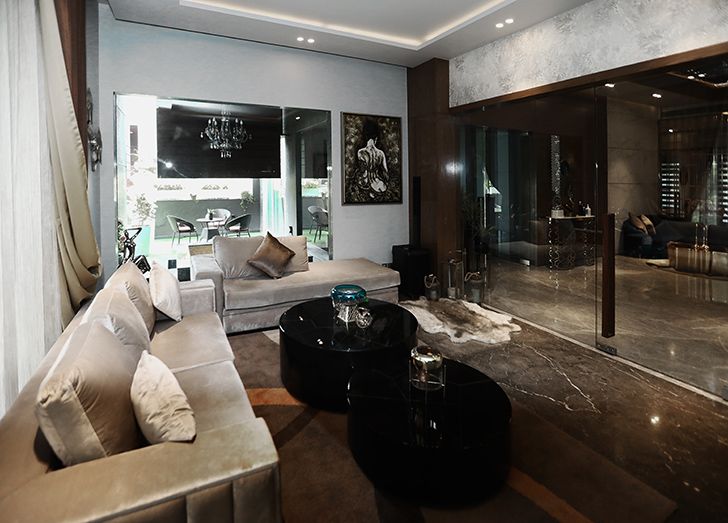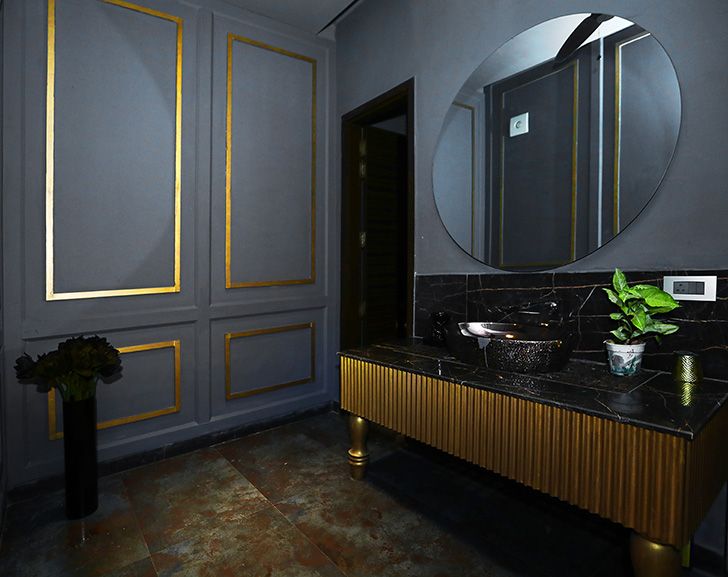 Dramatic sculptures, avant-garde leather-finish furniture, brass piping, gold metallic paint, wooden lattice partition, natural stone with a wooden finish used as cladding material, discerning selection of décor accessories, dramatic chandeliers, and bespoke warm lighting… complement the largely neutral interior envelope, ensuring comfortable living spaces that speak of understated luxury. Every space is crafted with intricacies portraying opulent and contemporary designs highlighted by colour, delicate patterns and exquisite textures that contribute to the details.
The studio succeeds in bridging a connection between traditional craftsmanship and contemporary lifestyle in a residence that combines comfort with elegance.
Fact File:
Name of the project: The Stallion
Design Firm: ASRO Arcade
Principal Designer/Architect: Ar. Robin Sisodiya
Built-up Area of project: 14460 sq. ft.
Carpet Area of project: 11638 sq. ft.
Location: Gurugram
Photography credits: ASRO Arcade
Support India Art n Design
Thanks to wide-spread patronage, we have been sharing high-quality content related to the art, design, and architecture community, for the last 10 years. We have ensured that our content always remains free of charge.
To help us continue to share our resources for free, we seek your support.
You have always helped us push the envelope. Please continue to hold our hands.
Purpose of Payment: Supporting India Art n Design (a unit of Pink Daffodils)
Alternately, if you wish to share an amount of your choice,
click here