Studio Lotus' design for the mountain resort's public spaces borrows from vernacular and regional history…
Taj Theog is a 90-key, luxury resort that sits on a cliff on the periphery of Theog, a remote Himalayan town in the northern Indian state of Himachal Pradesh. The project brief follows a clear mandate that marries the region's rich cultural heritage with world-class amenities to offer guests a service-oriented environment with a profound local connect.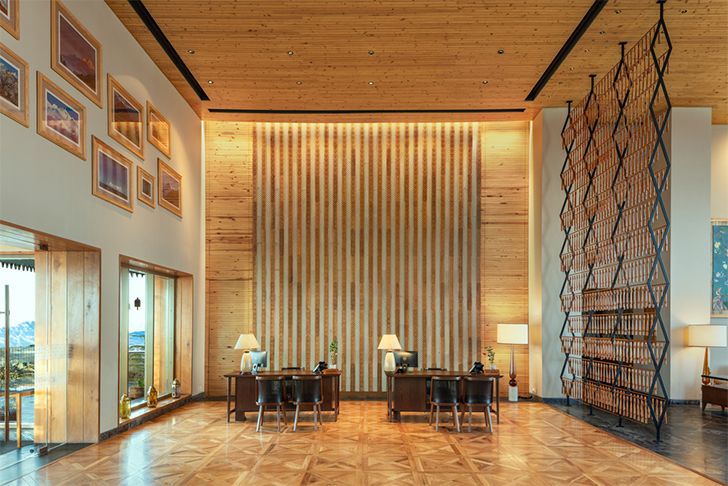 Consistent with the brief, the studio employs a light material palette of locally sourced timber and stone to create a quiet and restrained spatial experience. Contemporising and incorporating handcrafted elements from the vernacular lexicon evoke traditional spatial gestures associated with hospitality and home-like warmth.
For instance, the prime showcase for this approach, the hotel lobby, features rows of timber spindles suspended on metal screens to recreate the welcoming gesture of Himachali homes in a modern format, as well as to break the large expanse of space into smaller, intimate pockets. Locally sourced pinewood and slate, as well as intricate geometric patterns in the tiles and wooden panelling add visual density to the interiors, and further modulate the scale of the space.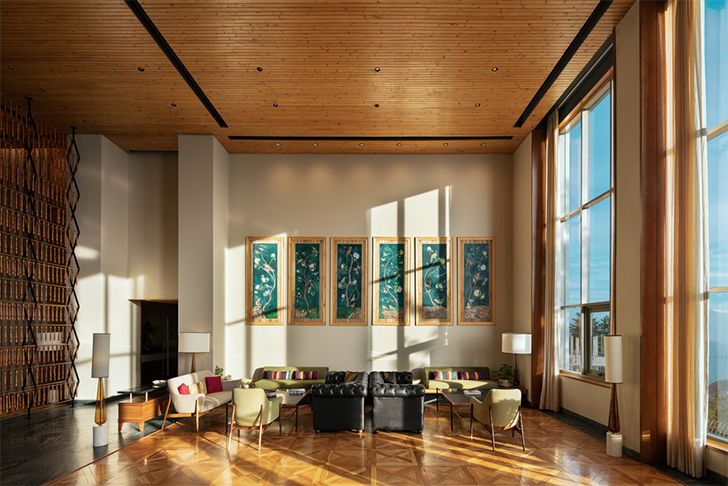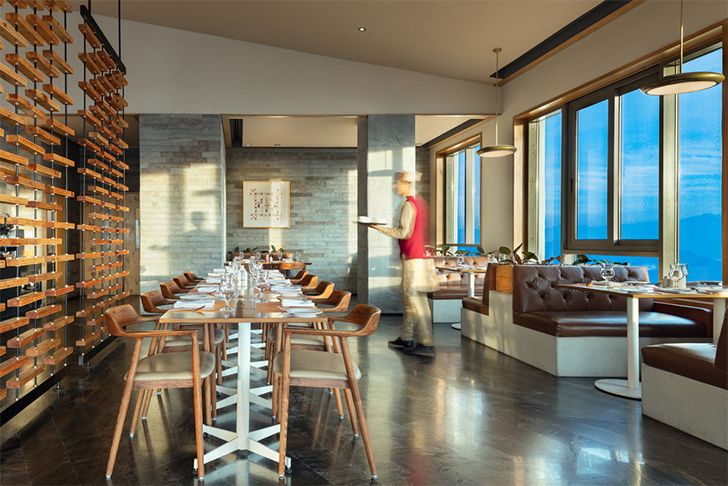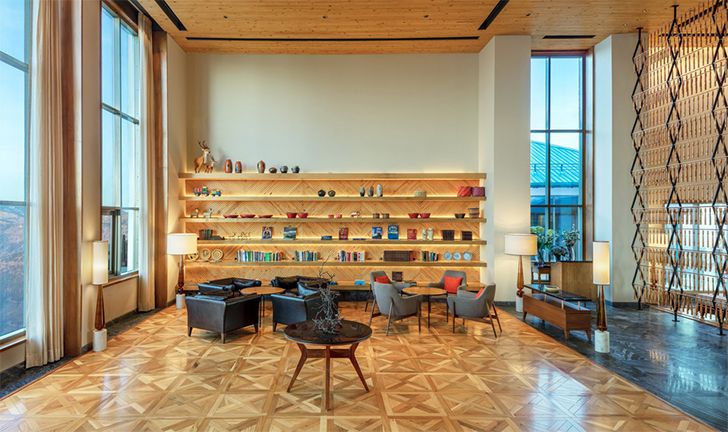 Spread across three levels, the resort comprises zones characterised by specific elements to create a distinct identity. For instance, local slate and Budhpura stone are used within the all-day dining space to create a muted foil for the panoramic views of the Theog valley. In contrast, the wide floor span and low-hung roof of the bar are utilised to create a train carriage-like atmosphere, inspired by colonial-era railway dining cars. For the specialty restaurant, the sculptural expression of the wall cladding draws inspiration from Asian influences as well as the traditions of earthenware in the region.
The design intervention attempts to substantiate the sense of luxury that gets created by the experience of being truly taken care of.

Ankur Choksi, Principal, Studio Lotus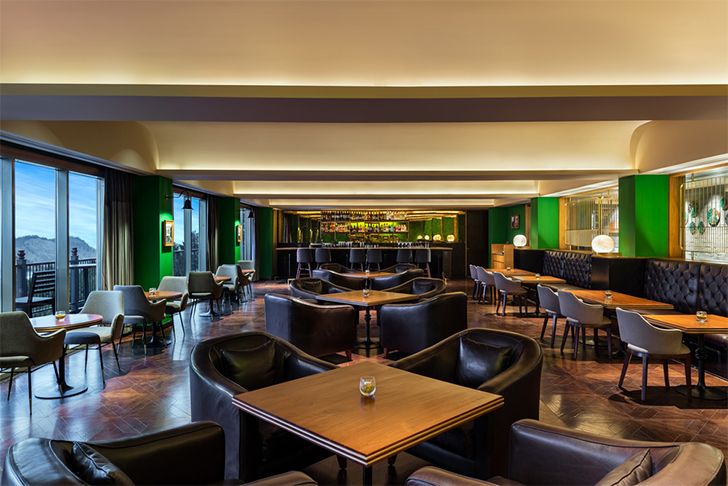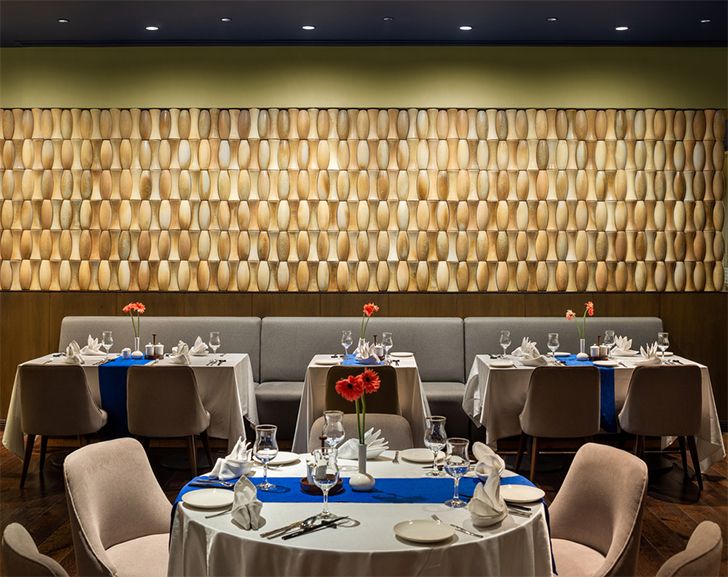 In a similar vein, leisure zones at the lower levels, including the spa, salon, and gym, feature artworks and storytelling devices to create a sense of place for each facility. A central contemplative kund-like water body greets visitors at the entrance to the zone; while beyond, the corridors that lead to the treatment rooms are dotted with specially-commissioned illustrations of local flora and fauna, and display cases with pressed and preserved flowers collected from around the site.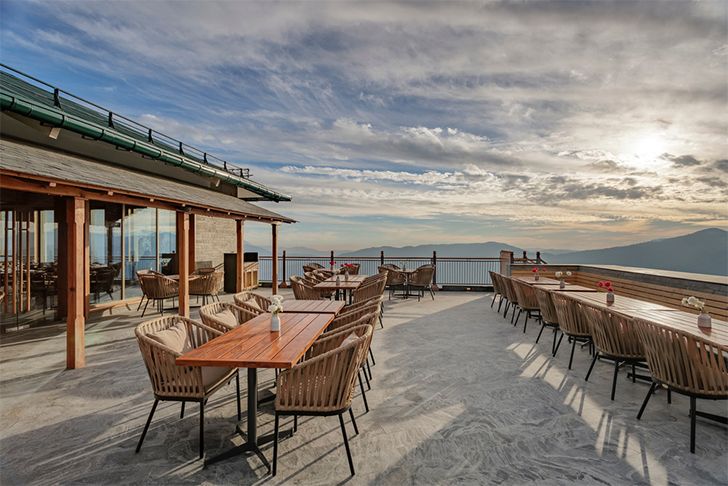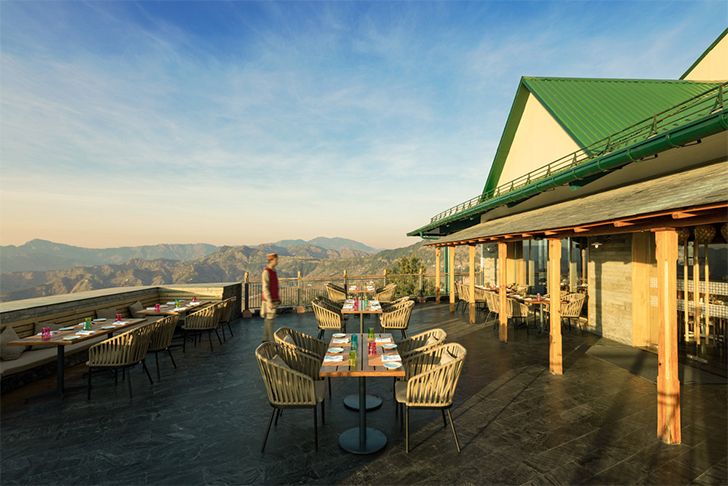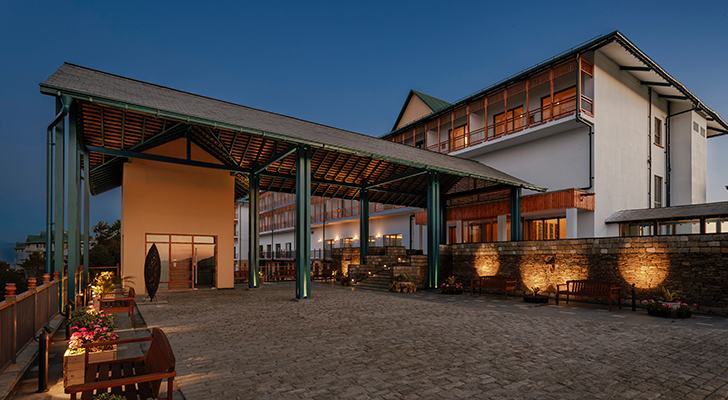 Moreover, the stone-and-timber vocabulary extends into the circulation spaces of the hotel; through the strategic usage of deodar wood as well as hand-carved motifs referencing the art and culture of Himachal Pradesh, the design scheme evoking a sense of continuity as guests move through the spaces.
Fact File:
Project Name: Taj Theog Resort & Spa
Typology: Hospitality Interiors
Client: Indian Hotels Company Limited
Architects: Pradeep Sachdeva Design Associates (PSDA)
Interior Design (Public Spaces): Studio Lotus
Design team (Studio Lotus): Ankur Choksi, Pankhuri Goel, Shikha Gupta, Palak Mittal, Mira Asher, Ayushi Goyal, Arun Sharma
Landscape Architect: Pradeep Sachdeva Design Associates
Location: Theog, Himachal Pradesh
Photography credits: Noughts and Crosses
Text credits: v2com