Interior Designer Ajay Arya crafts a statement in spatial luxury – a contemporary home with ethnic accents – a traditional spirit with a modern expression…
The 3,500 sq. ft. residence in an upscale locality of Alipore, Kolkata came to Ajay Arya almost raw in nature. Keeping in mind the clients' (a senior couple, a junior couple and their two young children) personalities, needs and lifestyle, and working with the tenets of Vaastu Shastra, the 5BHK home now stands realigned as a 4BHK one.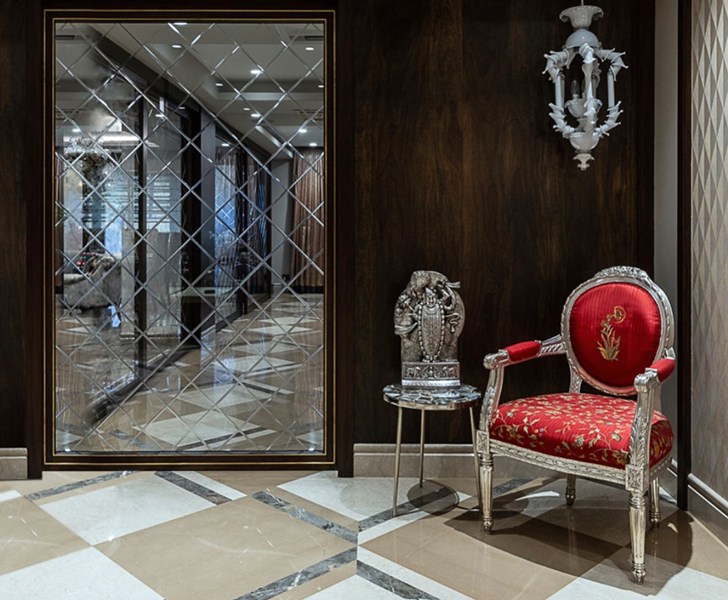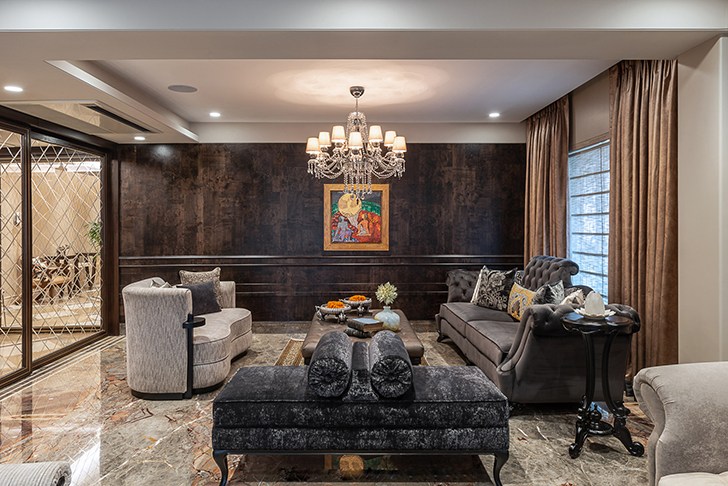 A feature that almost instantly meets the eye is a large connected formal living, dining, and informal sitting area, where the walls are anointed with glass partitions so that the spaces could coalesce into a large entertainment area for social gatherings.
The residence is highly bespoke in nature. If cabriole legs, Chesterfields and scrolled arms and backs dominate the living room, a stately two-poster graces the bedroom of the senior couple. Most of the furniture is custom designed and one sees renditions of classic pieces geared to modern living. A stunning Ravissant chair graces the entrance foyer and forms a fitting prelude to the story that unfolds within.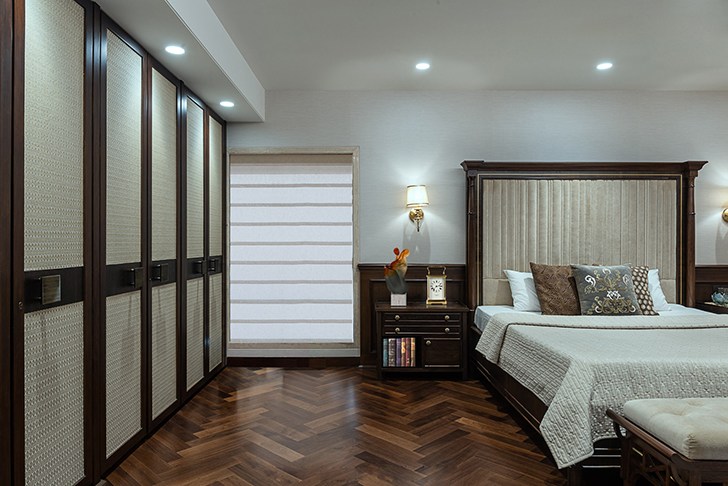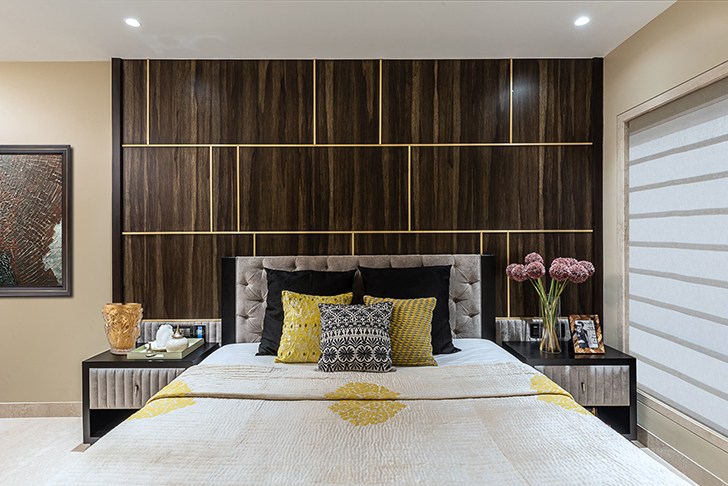 Unusual natural stones with extraordinary colours and graining, exotic hardwoods and veneers, pure leather, opulent velvets, high-gloss lacquers, silk carpets, and engraved and bevelled glass create layered, nuanced, and eloquent compositions. Attention to detail accompanies shifts in material play infusing a delightful dimension into the design scheme viz., the unexpected use of leather tiles in the crockery cabinet; embossed leather in the younger couple's room, with waterproof wallpaper in its ensuite bathroom; an eight-seater dining table ensemble with six chairs on three sides and an upholstered bench on the fourth… and so on. Customisation spills over to the curated selection of light fixtures, featuring, among others, Murano lamps and a site-specific Klove chandelier installation. Art plays its role in heightening the sense of luxury.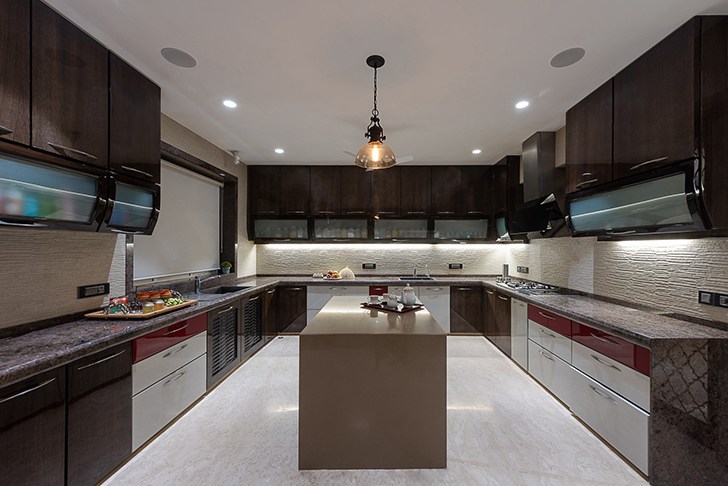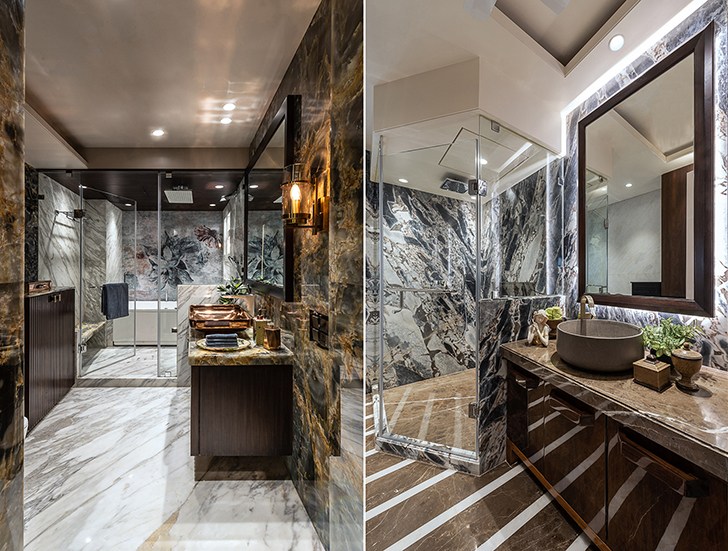 Although the pursuit of luxury is an unwavering goal, it is achieved through a sensitive, pragmatic process. For instance, instead of uprooting the entire flooring, portions of the floor 'exposed' while shifting walls are covered up with inlays that are cohesive with the existing flooring material. Similarly, the kitchen is crafted with durable materials and the fact that its primary users would be the house-help.
The challenge in the interior comes by way of the ceiling with its varying heights: from 8.5ft to 9ft., mitigated by way of crafting minimal false ceilings to house light fixtures, HVAC, and electrical conduits, and by the discerning selection of light fixtures.
Amongst the current wave of modernistic interiors, the residence strikes a different note. Its gracious interiors hark to old-world charm, albeit rendered in a contemporary manner —combining the best of the old and the new.
Fact File:
Design Firm: A Square Designs 
Founder & Interior Designer: Ajay Arya
Furniture: Ochre at Home
Area: 3,500 sq. ft.
Location: Belvedere Road, Alipore, Kolkata
Photography credits: Photographix India