Chromed Design Studio's workspace dons an intriguing personality, giving us a glimpse into Ar. Abhigyan Neogi's design sensibilities and vision.
Armed with a will to transform India's design landscape, the Studio chases the post-modern and the avant-garde through designs that exhilarate and inspire. Their works, extremely visual and experimental in nature, embody the essence of the client's business while navigating the sensitivities of commercial logistics and functional requirements. The studio even centralizes each project around a unique narrative.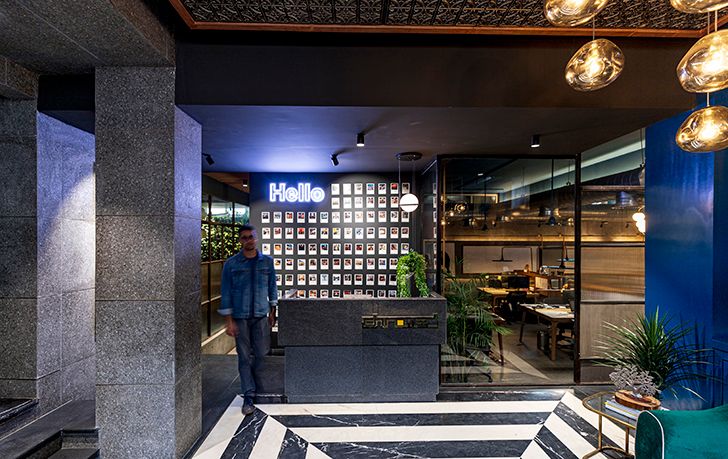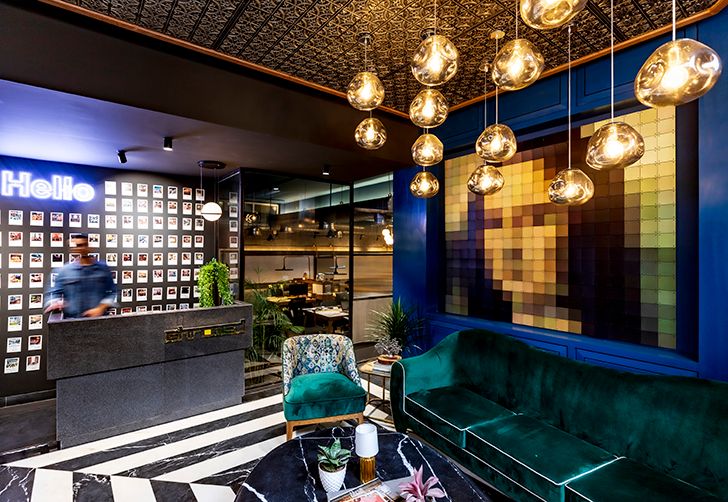 The studio's own workspace is a testament to the above. Located in South Delhi, the meticulously designed studio imbibes an extraordinary schema – contemporary, sophisticated, and bursting with colour. A concoction of styles and colours drives the experience at any given moment. Plush fabrics, luxurious materials, sleek embellishments, and intricate detailing work a chic vibe, while exciting patterns and curious artwork add whimsy. Throughout, craftsmanship meets brilliant design perspective. The spaces promise creativity, fun, ingenuity, and learning.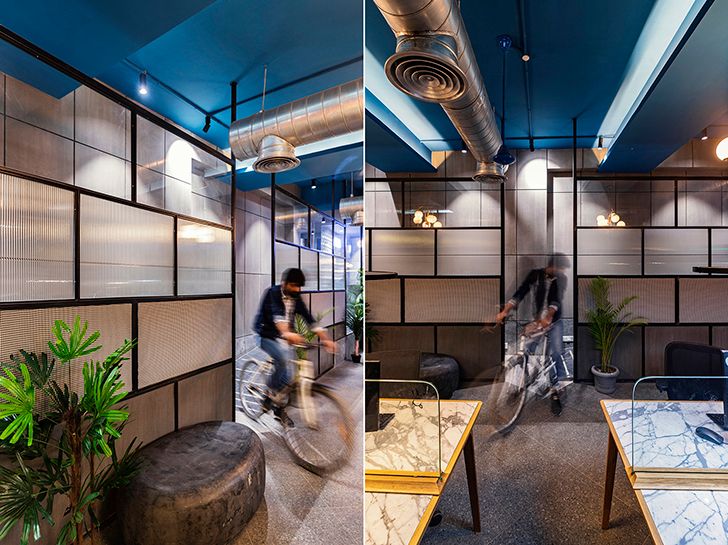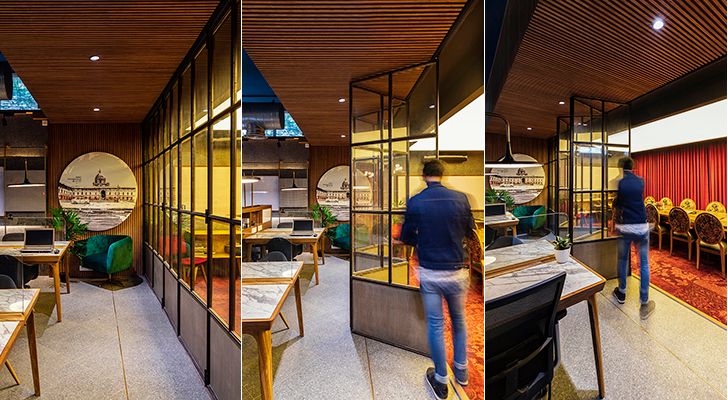 One enters the office through a staircase opening into the basement. An intriguing reception area screens the meeting and conference rooms that lie beyond, very promptly leading the visitor to the design studio and executive cabin.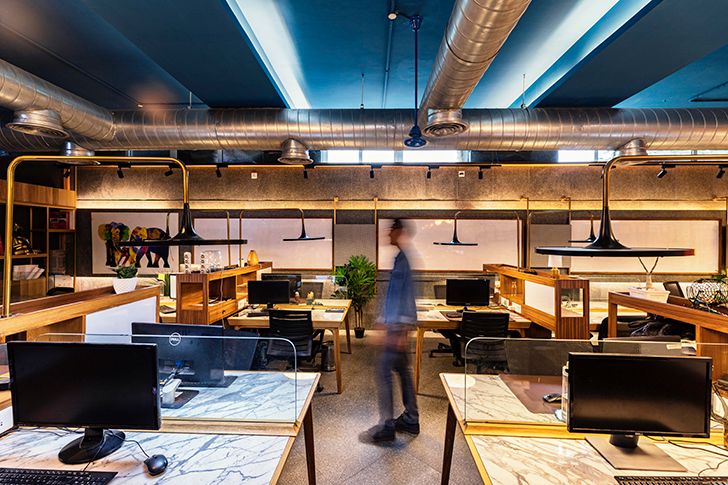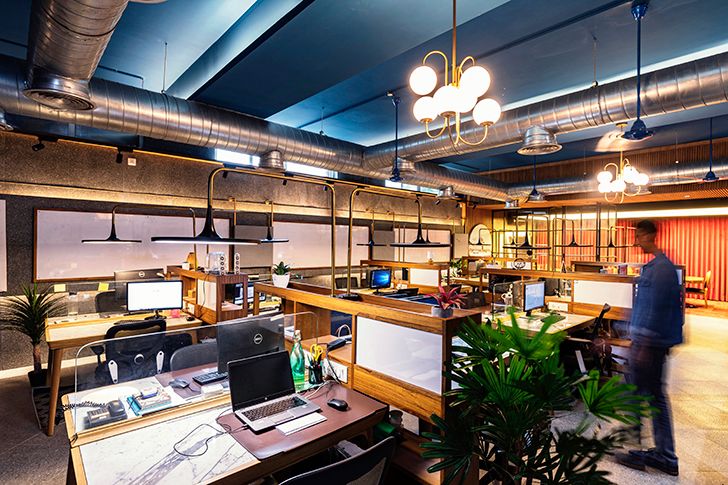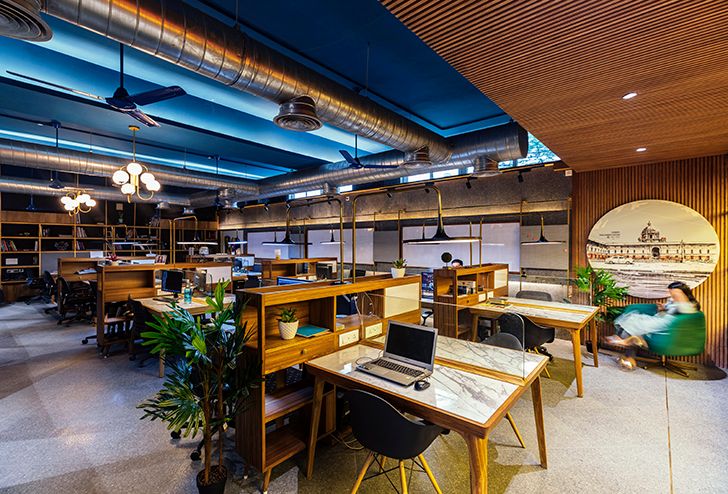 Quirky elements anchor the blue-toned workspace. Here, the exposed ceiling juxtaposes the delicate lighting, while bookshelves and works of art instil comfort and encourage productivity. The workstations also maintain visual connections through low-height partitions and perforated shelves. At the far-end of the studio, removable shutters lead to a red conference room, modelled on the art deco style. Abhigyan's cabin too follows the unconventional undertones of the rest of the office, with fluted glass maintaining a sense of privacy.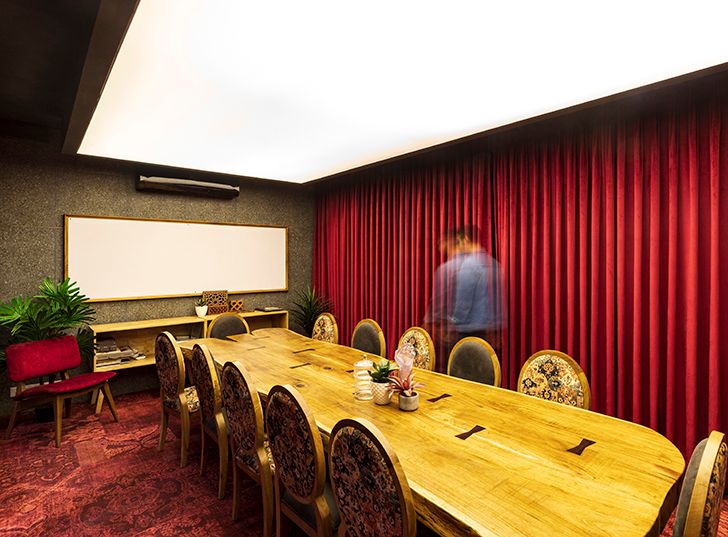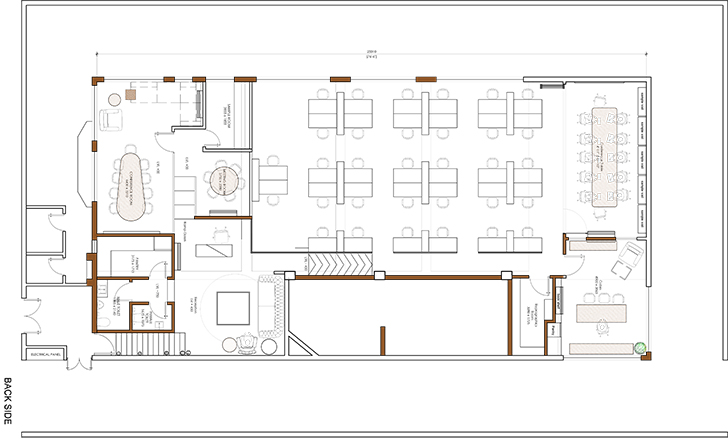 The office adroitly highlights the Studio's niche through a bespoke design language while underlining that research, aesthetics, details, and innovation furthermore form the cornerstone of their designs.
Fact File:
Design Firm: Chromed Design Studio
Principal Architect: Abhigyan Neogi
Location: New Delhi
Photography Credits: Dhruv D V