Identity Architect, Peter Ippolito, who will be moderating the PIN Board sessions in the forthcoming fortnight, talks about his perspective on the future of office design…
…in his words… With workspace design already a fast-changing field, the pandemic has irrevocably accelerated the existing change processes. The question is: where is this leading to? Here are some of my observations and assumptions:
From Facility to Identity
Workspace is built corporate culture and an experiential organisation where people want to be, not need to be. — The office as temple of value and purpose.
From Desk to Collaboration
The office as a place of inspiration, innovation, corporate culture, and collaboration becomes more relevant since working from home is substituting office desks for concentrated work tasks. — The office as a hub for communication and collaboration.
From Place-of-work to Place-of-belonging
The sense of belonging to the big picture is communicated through all levels of the company: from the corporate brand to each facility, from each floor to the team and to every individual workplace. — Each layer contributes to identity and purpose in different scales.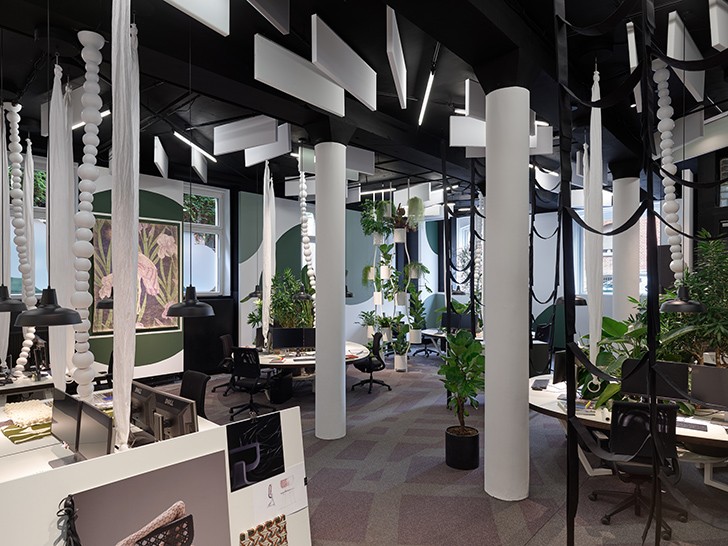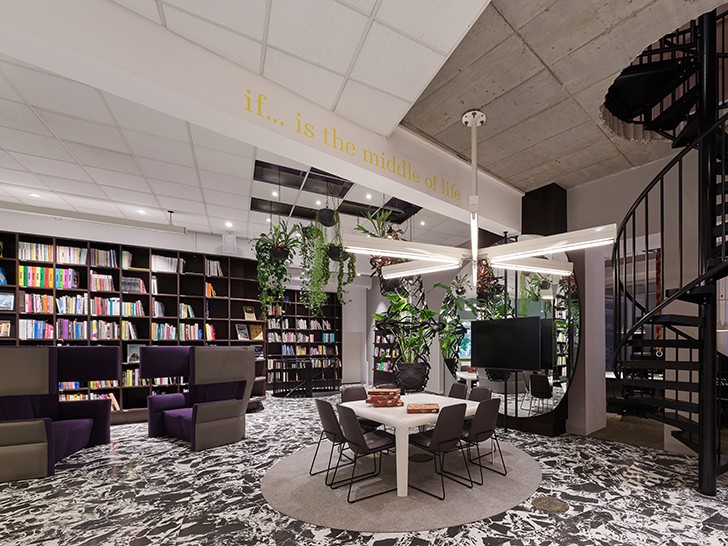 From Alpha to Beta
A company culture operating in beta mode needs an interior space that reflects this mindset. Therefore, a user-centric toolbox offers high modularity and adaptability to enable a learning environment. — Always thinking in change, growth, adaptability, and transformation.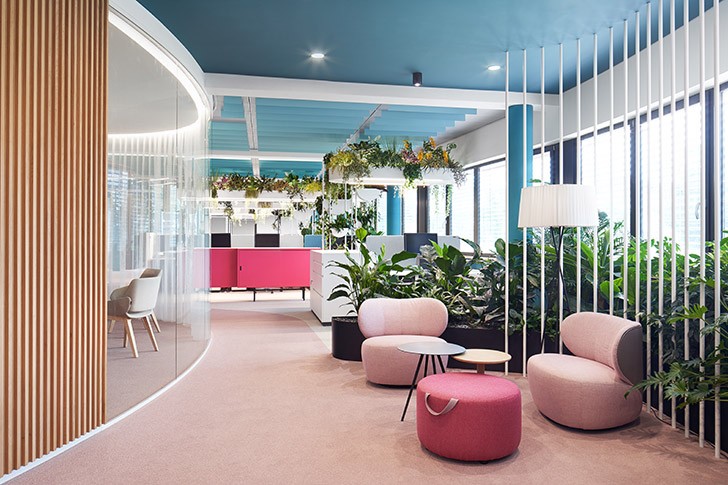 From Table-centric to User-centric
Work environments adapt to work modes and provide space for employees where they can be valued and feel safe for embracing their uniqueness. Create space according to possibilities per square-metre rather than square-metres per person. — Agility is based on values, culture and attitude of the company and their employees. Agile self-organization as modern teamwork. Flexible and agile but not replaceable.
From Centralized to Decentralized
Structures of decentralization contain the areas of organization, real estate, and processes. Through increased digitalization, a desk in the office is no longer the only option. Mobile working and third places like coworking spaces are more relevant than ever. — The aim is proximity to people and production, cross-functional work and flexible modular workspaces that encourage encounters and exchange through the empowerment of employees over all hierarchies and units.
From Linear Space Machines to Inspiring Workplace Landscapes
Standard office building structures evolve to compact floor plans with generous room depths for maximum flexibility and innovative thinking. — These flexible and agile spaces serve flexible and agile work modes for collaborative and communicative tasks.
From Activity-based Design to Health-based Design
Health and well-being as framework for improved working conditions increase employee concentration, identification and happiness. — Resulting in better efficiency and productivity.
From Human-centric to Planet-centric
Better interiors help people thrive and equal better lives. Responsible and authentic implementation of sustainable goals and measures. — Through crisis situations that are bigger than oneself, we learn to solve problems as humanity.
Join me at the PIN Board sessions on 18th & 19th March 2021.
To get your exclusive early bird no-charge invite, click here.
Architect, academician, speaker and juror, Ar. Peter Ippolito, is the co-founder of the internationally acclaimed Ippolito Fleitz Group. The multidisciplinary studio has garnered attention for their pathbreaking interior, architecture, product and communication designs. Passionate about creating spaces that evoke emotions and craft moments, their works reflect their most fundamental ideology – that the heart of the project must unequivocally be the user. He can be reached at hoehne@ifgroup.org
Photography: Courtesy IFG