The Mazanka apartment by Makhno Studio initiates a dialogue with Ukraine's past, its design blending modern sensibilities with traditional cultural practices.
This exclusive 98 sq. m. Kyiv apartment takes its name from 'mazanka' – Ukranian for a small village house built of wood, clay, and reeds. The word itself originates from 'mazaty' – the act of covering something with a layer of clay. Employing this ancient construction technique, the studio crafts an interior that not only meets functional requirements but also embodies intimacy.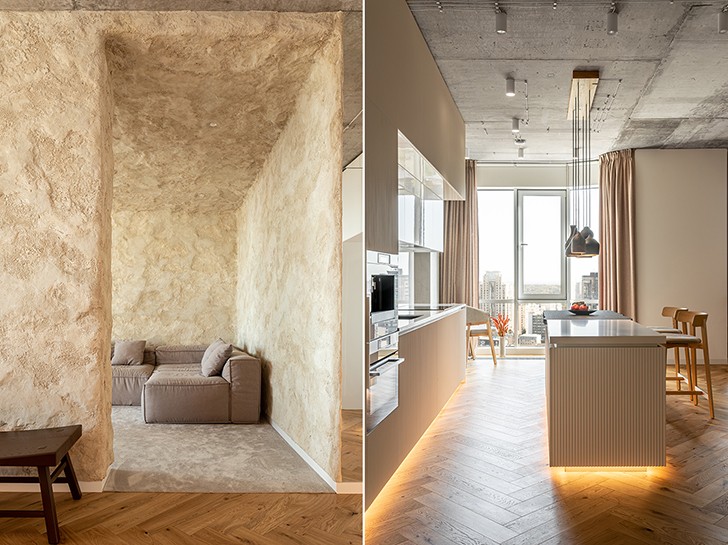 The design recognizes home as a place of strength, harmoniously combining natural materials and modern technology. The spatial planning centralizes around the client's everyday routine of yoga, dancing, and cooking – the thematically zoned spaces arranging themselves in an open plan.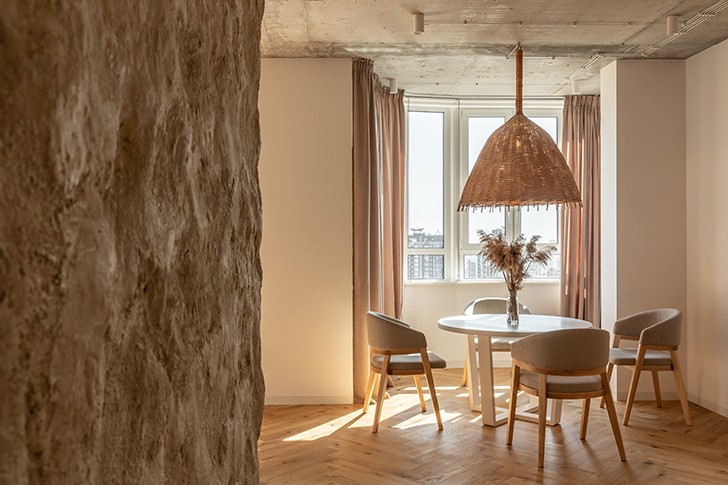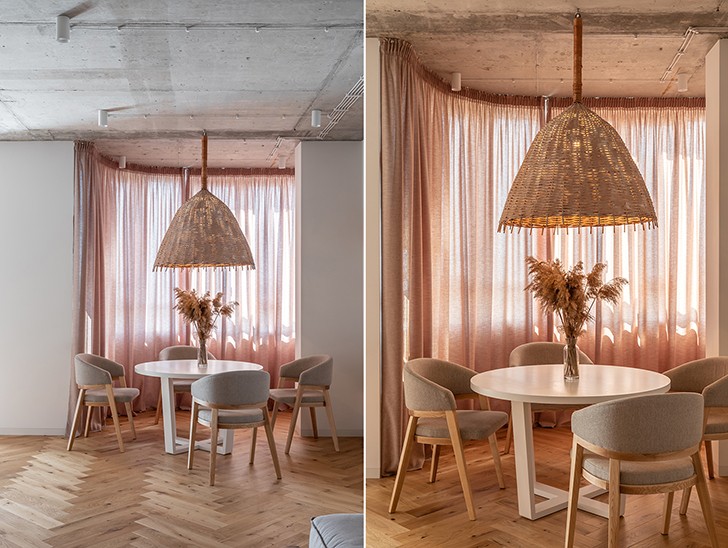 The kitchen, living room and balcony unite as one, their separation only evident through variations in textures and materials. Located centrally, the kitchen features a subdued aesthetic, the ribbed cabinets evoking restful rhythms and the granite tabletop balancing the playful forms of the jug lamps above.
Alternately, the living room takes the form of a clay cube, recalling an art object. Decorated with repeating coats of plaster – just like ancient clay huts, the walls achieve the desired volume by way of a special clay solution. When drying, the material cracks and forms patterns, resulting in a unique relief. These colours and textures endure into the bedroom and bathroom, although performing differently.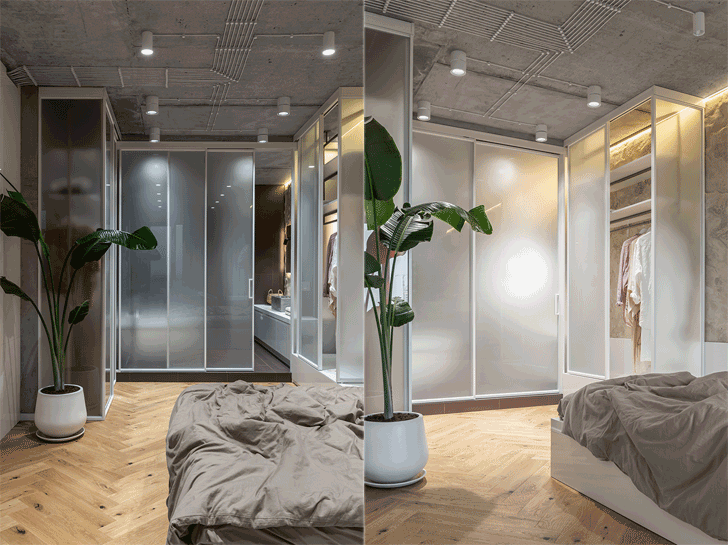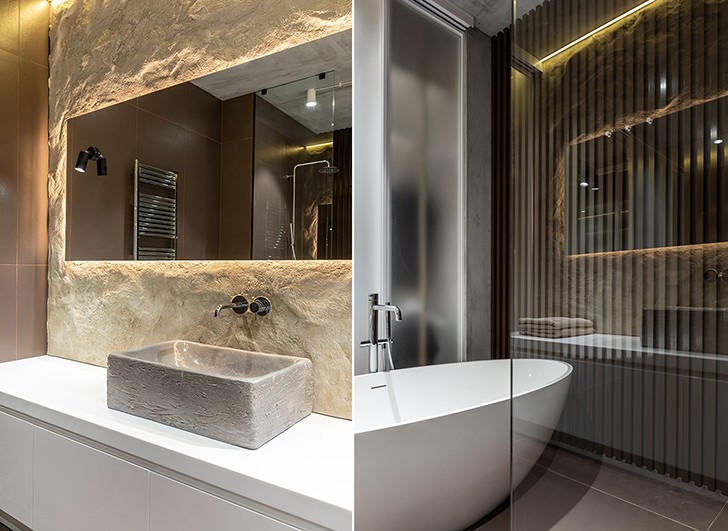 Makhno Studio's craft also encompasses product design. The studio creates bespoke lighting elements, lending this apartment a unique character. The Ochi lamp in the living room, the jug lamps in the kitchen and the Makivka lamp in the bedroom – all add earthy charm. The handmade vine lamp in the dining area too, amps up the cultural quotient.
In the most unusual manner, through the dexterous use of clay, the apartment transports the viewer to the middle of untouched nature.
Fact File:
Typology: Residential interior design
Design Firm: Sergey Makhno Architects 
Design Team: Sergey Makhno, Viktor Zakharchenko, Serhii Filonchuk
Area: 98 sq. m
Location: Kyiv, Ukraine
Photography credits: Sergiy Kadulin