Design studio, The KariGhars, not only chisels an eclectic home in Bengaluru with an unmistakable ethos of warmth, but completes the project, start-to-finish, during the C-19 period…
Following the traditional footprint of a perfunctory entrance foyer, separate living and dining areas, a puja sthal, a well-equipped, rather elaborate kitchen, and camouflaged storage, this home dons the contemporary in its treatment and choice of finishes. Honing a thematic that bridges mid-century modern with contemporary, the design sees an open-plan and clean lines that underline sleek finishes. The décor, in turn, selects a bouquet of disparate styles, juxtaposing textures, and contrasting colours to evolve a harmony that transcribes the indelible warmth of home and hearth.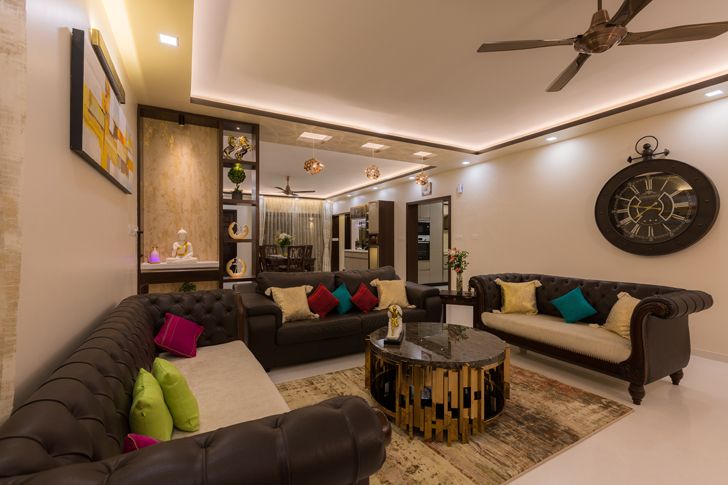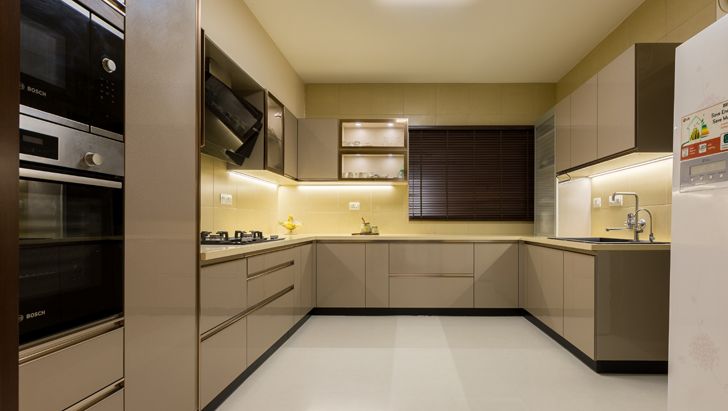 A four-bedroom cum home-office expanse spanning 3400 sq. ft., the upscale apartment is well endowed with natural light by day and aesthetically lit with cove lighting by night. Catering to change in moods, decorative pendant lights, wall-washers, uplighters, and spotlights usher in a theatrical play in conjunction with the wall finishes, choice artefacts and eclectic furniture and furnishings, bringing the ambience alive. Supporting this are little curated pockets viz, two large indigo blue stand-alone chairs that make for an intimate setting in the living room, a handsome bar that forms the cynosure of all eyes in the dining, or a vibrant setting in the balcony that can be played to different groups depending on the company and the occasion.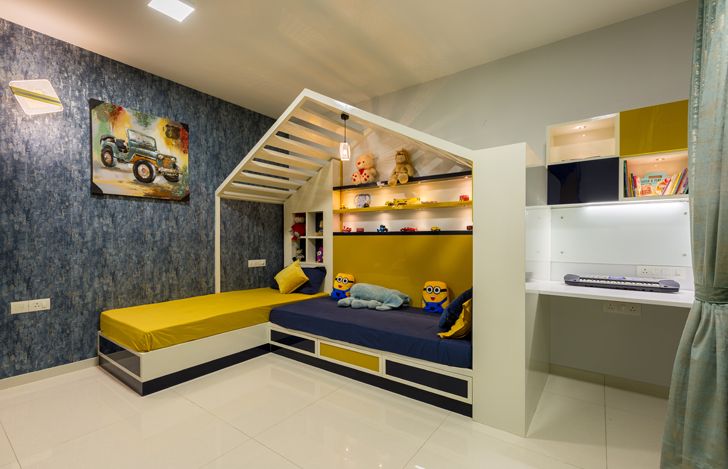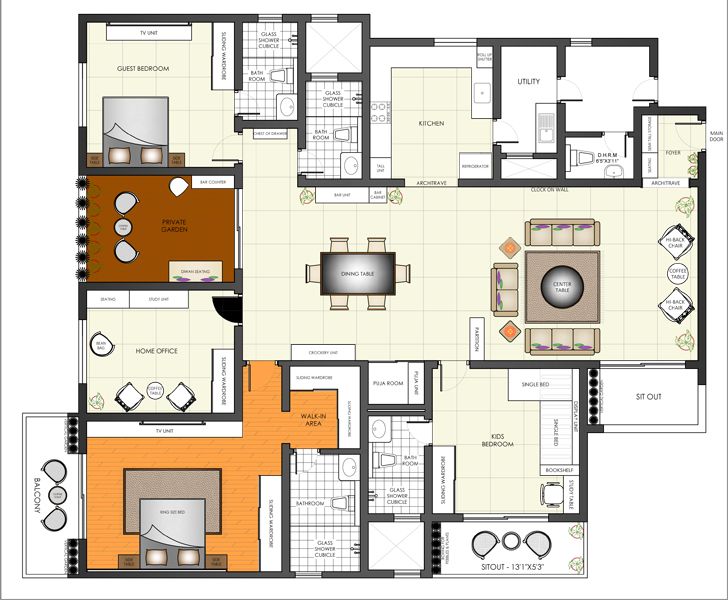 Floor-to-ceiling lacquered glass/mirror in the wardrobes of the bedrooms accentuate volume, generating a feel of awe. The continuous flow of white marble throughout the apartment, the padded bed-backs, the selection of artefacts and personal memorabilia… all depict the attention to detail and the ingrained aspect of luxury that is woven into the design.
Even a global pandemic could not stop us from delivering this project on time!
The apartment abides by the tenets of an underlying neutral palette that plays host to a perfect mix of contemporary sophistication along with being quiet, idyllic and in many ways a luxurious retreat.
Fact file:
Name of project: Sobha Palladian
Design Firm: The KariGhars
Design Team: Abhishek Chadha, Majid Alam (3D) and Anshulika Sharma(2D)
Area: 4 BHK, 3400 sq. ft.
Location: HAL, Bangalore
Photography credits: Dark Studio