Teeming with sustainable and contemporary spirit, this luxurious, vernacular villa evokes nostalgia, as it draws on Kerala's distinctive architectural heritage…
Studio 3twentyone uplifts and expands an existing 25-year old home in Kottayam to reflect a blend of the past and the present, of the indoors and the outdoors. Situated on a 2-acre contoured plot amidst the tropical greens, the 4800 sq. ft. home, 'Navapatra', marks a grounded design approach that stems from sustainability, natural illumination, and reposeful living.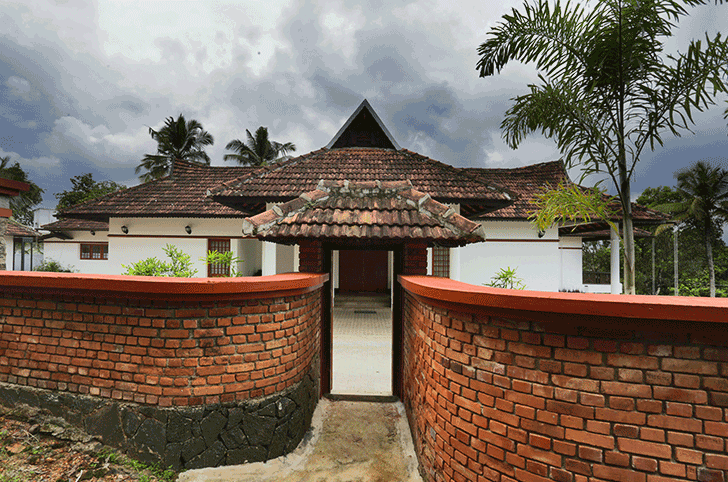 The newer extensions maintain the strong vernacular character of the original and recall the 'nalukettu' typology of houses, adding to the original structure while keeping the spatial core intact. The central courtyard, with increased perforations and fewer enclosures, takes on a climate-responsive role, improving the lighting and air quality of the surrounding rooms. Alternately, the patio extends outwards into the landscape. The fig tree on the south-side inspires the location of the cantilevered open bar. Shaded from the southern sun, the well-lit ventilated space is usable round the clock!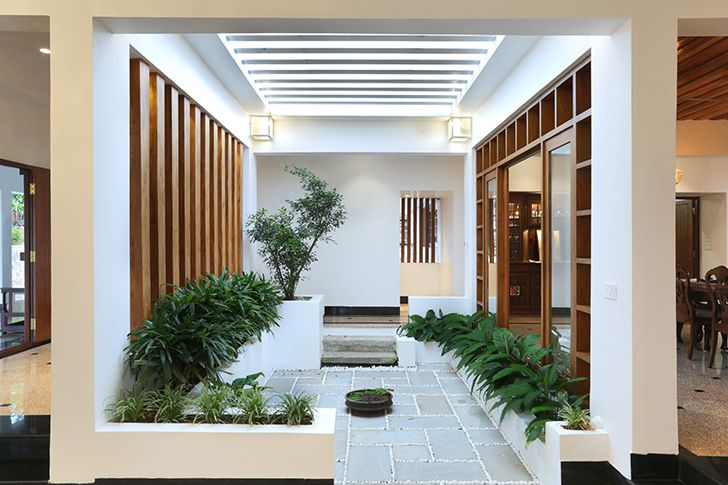 'Navapatra', or 'new leaf', suggests the blooming of the new surrounded by the richness of the context – just like this abode.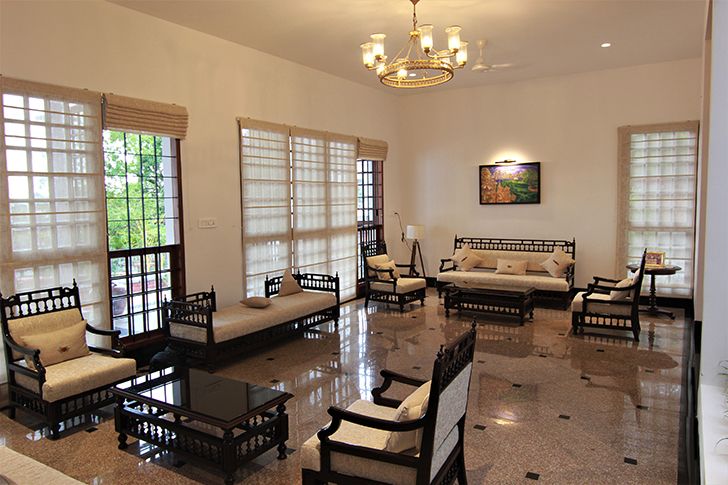 The kitchen block, the outdoor bar and the wet areas exude a more modern vibe, yet do not harshly contradict the vernacular. All spaces, optimised to increase the area within the periphery, also ensure minimal energy consumption by way of dual functionalities. As such, the extensions form an integral part of the edifice, offering filtered views of the foliage, blurring the line between nature and the built. Outdoors, the contours allow for terraced landscaping, the design incorporating natural stones from the old house.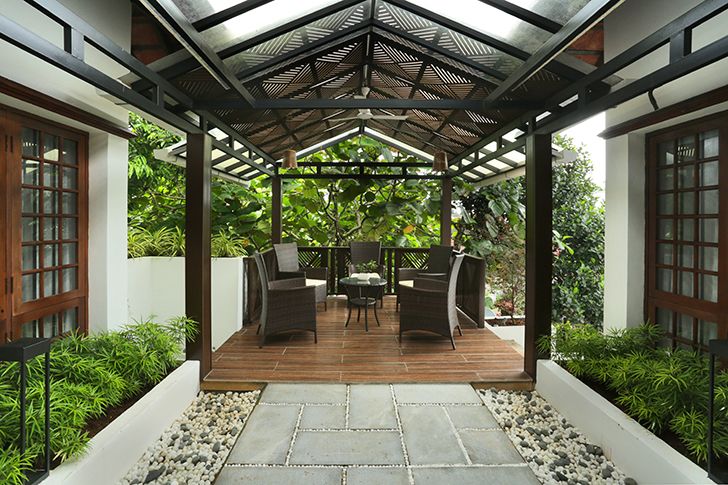 Warm lighting, teakwood and greenery against the white plastered backdrop sets the stage for a serene ambience. Combine this with Mangalore-tiled pitched roofs, colonnaded verandas and transitioning spaces, this home exudes an authenticity that leaves one yearning for the tropics.
Fact File:
Project Name: Navapatra – the new leaf
Typology: Residential architecture
Design Firm: Studio 3twentyone
Principal Architect: Anupa Kurian
Design Team: Ar. Anupa Kurian and Ar. Ashwika George
Floor area: 4800 sq. ft.
Plot Area: 2 Acres
Location: Kottayam
Photography credits: Ar. Prasanth Mohan (Running studios)