Designer Sanjyt Syngh's home is a blend of individualistic choices and uber chic exuberance…
Sanjyt Syngh is a New Delhi-based, globally aware designer dedicated to luxury spaces. He takes pride in creating spaces that are a visual delight yet functional. Extremely passionate about design, he uses the power of layering different textures and mediums to create a space that reflects the personality of its users. Aiming for perfection with attention to miniscule detail, Sanjyt believes that a perfectly tailored, polished, and precise space reflects who you are.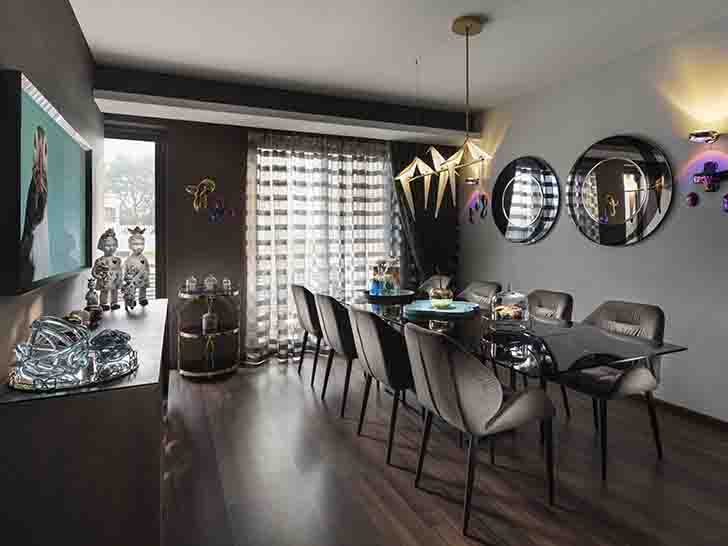 Located in one of the quieter lanes of South Delhi, his house is quite a mix of influences. It is a story expressed through different mediums. Starting off on a different approach, he focusses on reimagining spaces with collections from his travels. The idea has been to create edgy interior corners with interesting pieces of furniture, art, and sculptures while everything else becomes incidental. There is an element of surprise almost in every line of sight.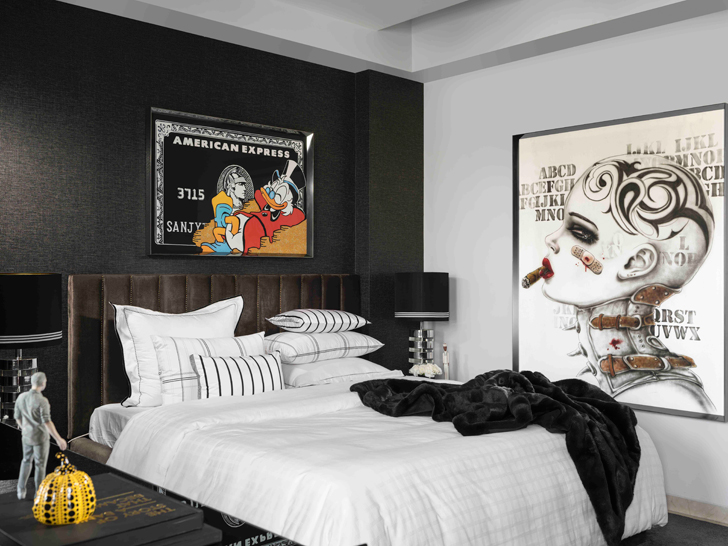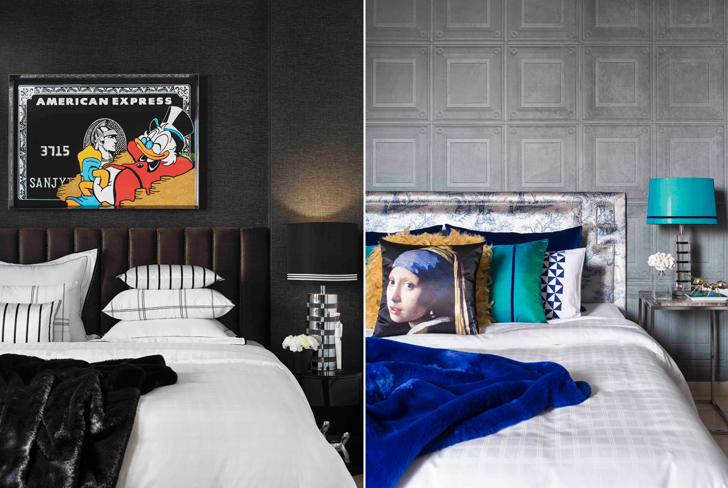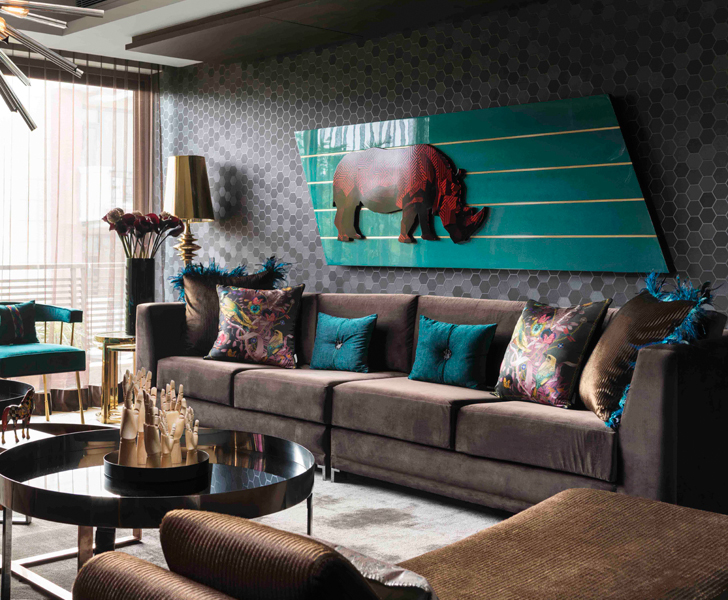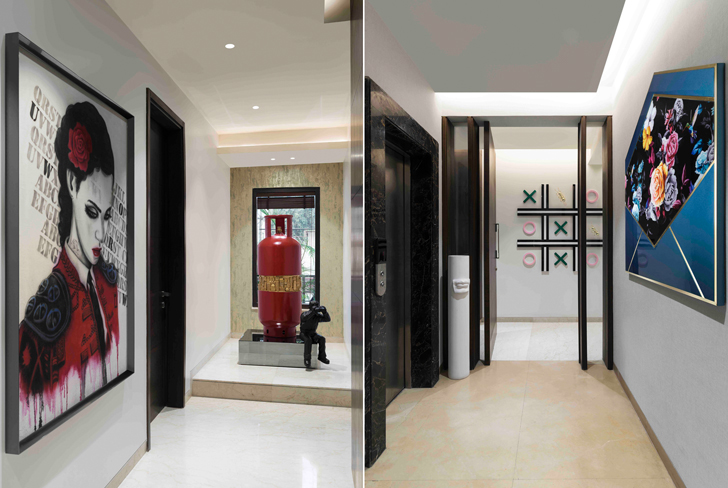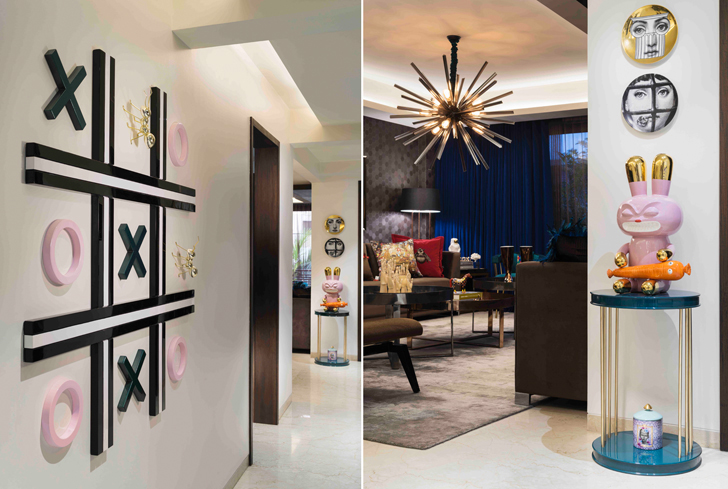 The interiors break away from the norm of conventional Indian ambience, where using dark colours as the base palette, each space is a unique composition and yet effortlessly flows into the other. The idea here again stems from the thought to create a universal language. While the walls become the perfect backdrop for artefacts and objects collected from all over the world, the essence of the space primarily comes from the art – some of which is quirky, some engagingly rebellious, and some nostalgically reminiscent of cherished childhood memories!
Fact File:
Typology: Residential Interior
Designer: Sanjyt Syngh
Design Firm: Sanjyt Syngh
Area of project: 2400 sq. ft.
Location: New Delhi
Photography credits: Deepak Aggarwal
Support India Art n Design
Thanks to wide-spread patronage, we have been sharing high-quality content related to the art, design, and architecture community, for the last 10 years. We have ensured that our content always remains free of charge.
To help us continue to share our resources for free, we seek your support.
You have always helped us push the envelope. Please continue to hold our hands.
Purpose of Payment: Supporting India Art n Design (a unit of Pink Daffodils)
Alternately, if you wish to share an amount of your choice,
click here