Ippolito Fleitz Group designs the Wörwag headquarters, the office design closely emulating the company's signature service, philosophy, and cosmopolitan outlook.
Renowned for its high-profile clientele, Swabian paint manufacturer, Wörwag, is a celebrated colour afficionado. It is natural then that its newly designed headquarters meets all the demands of modern work environments, while paying a colourful tribute to the company's unique identity wherever the eye falls.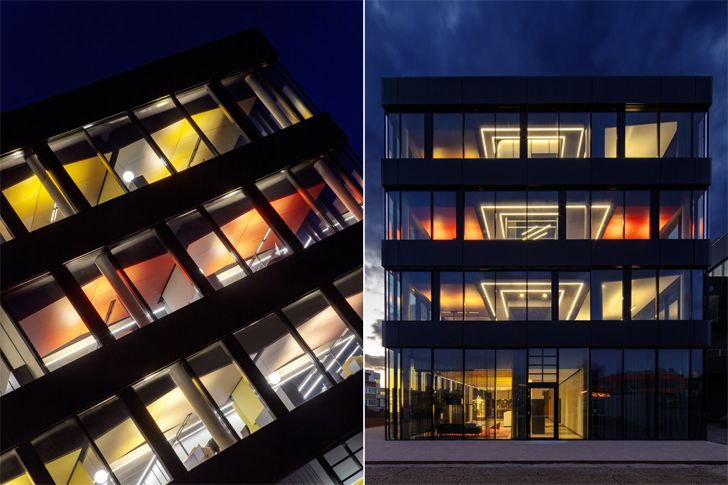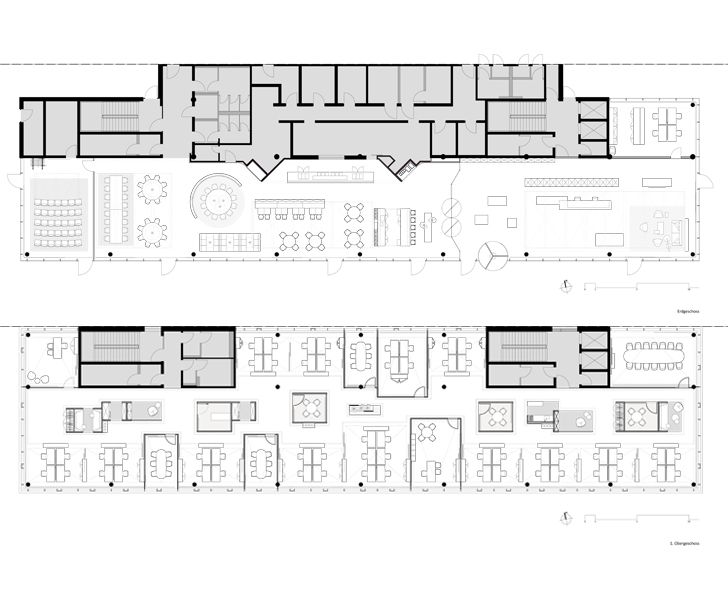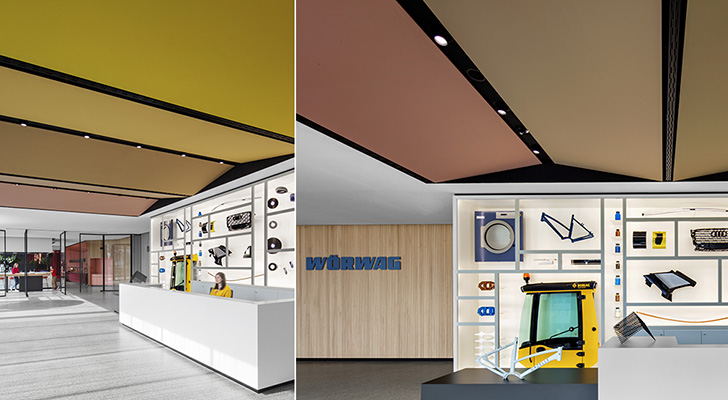 The rectangular footprint has an atrium space at the entrance that greets the visitor with a backdrop of illuminated shelving that would pass as a collection of 'objets trouvés' from German industry: paint samples, a washing machine door, a driver's cab. The intention here is to reveal the product range that the company caters to. And it is from here onwards that the company's rendezvous with colours begins.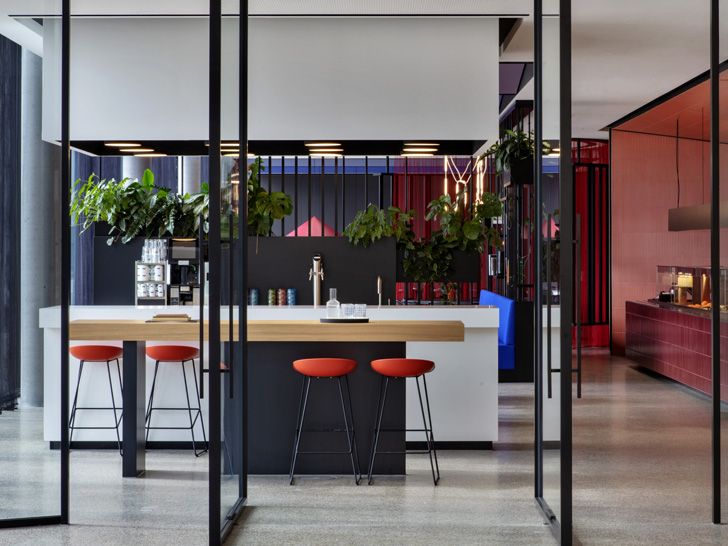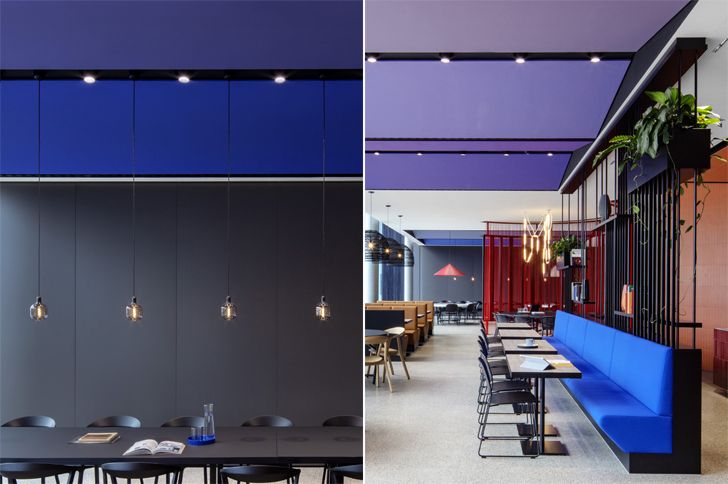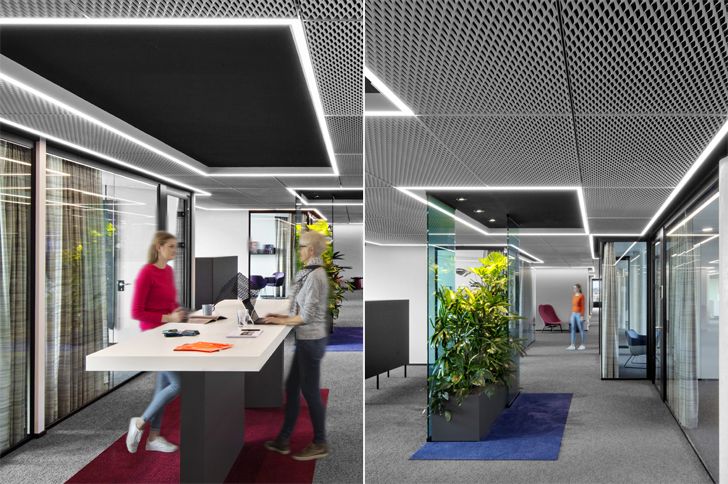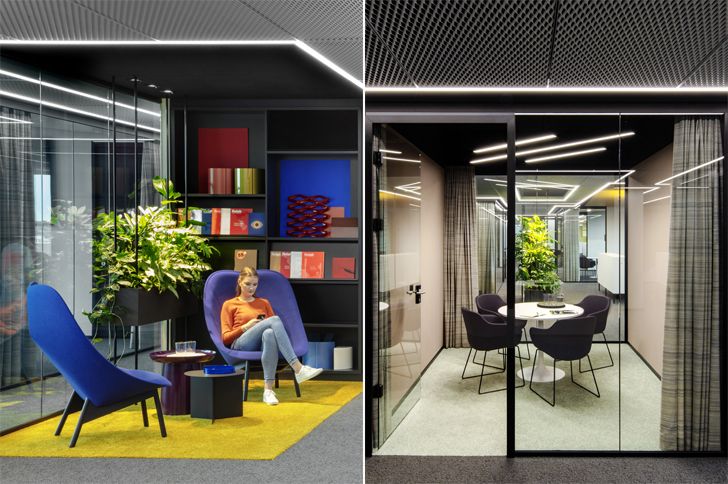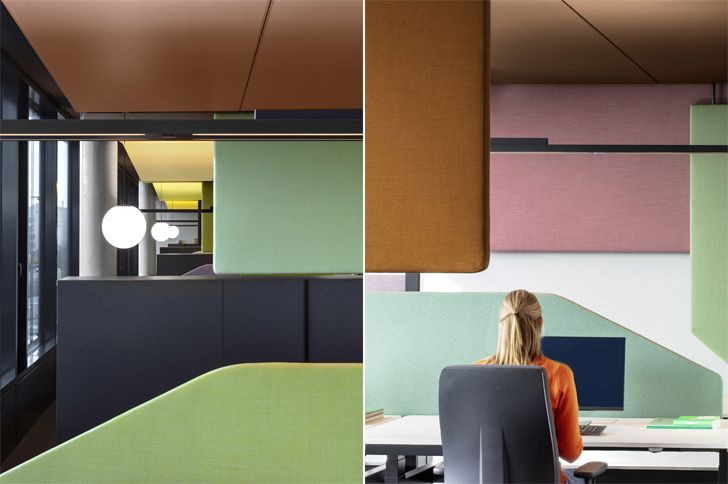 The spatial response is a sophisticated open-office concept and a gigantic colour chart that spans the entire ceiling. This not only highlights the specific competence of Wörwag, it also zones the space for the individual teams. A total of 40 fabrics in 70 colours has been integrated here. While transparent conference rooms in the hallways ensure that every employee remains part of a whole, even when they are in a meeting, most spaces are adaptable to co-working spaces, chat corners, lunch locations and the like, as the case maybe. The office levels are a mix of open and closed areas that offer employees a diversity of retreat options – from cosy alcoves to the conference room, the use of which can be digitally timed on the door. Moreover, sound-absorbing materials ensure that team meetings and phone conversations stay where they belong. Attention to detail is discerning catered for that a closer look reveals that the pastel-coloured absorbers are modelled on Wörwag's paint samples.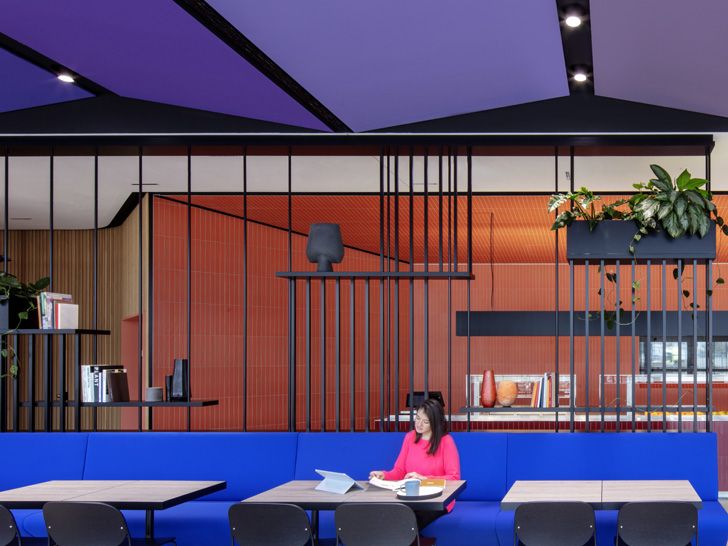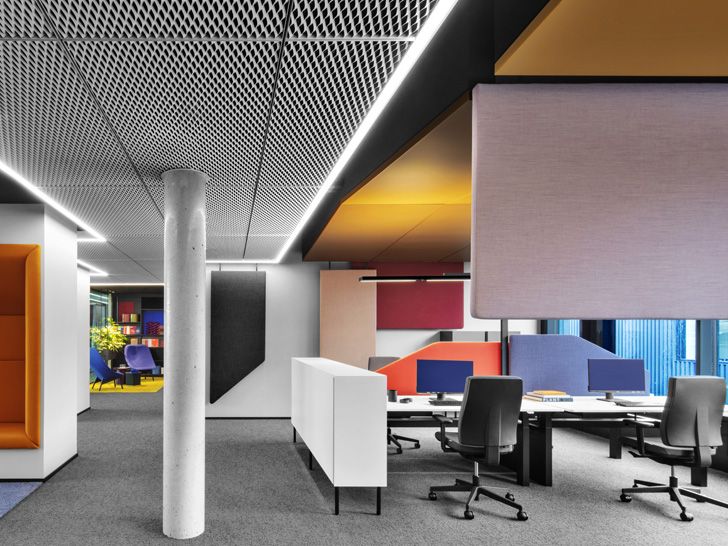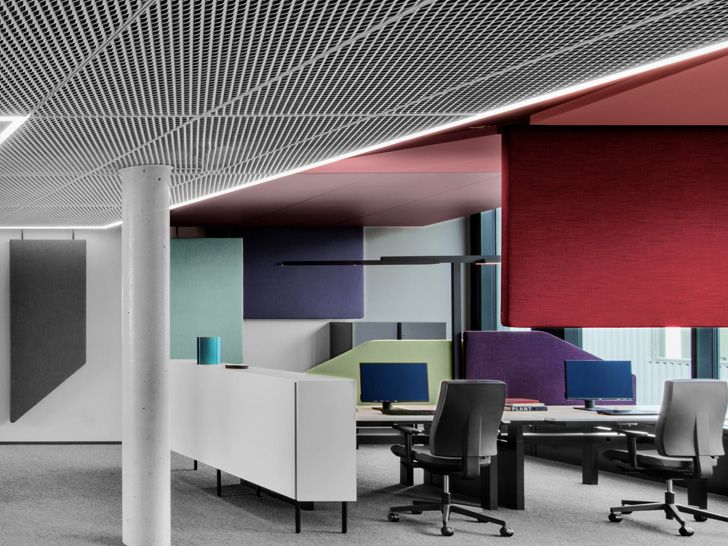 This aspect in conjunction with the transparent façade of the building creates a lively link with the outside world in more ways than one, as passers-by too can see what is transpiring indoors. All functions are designed to ensure that employees feel perfectly at home on the three office floors. In fact, this was one of the client's primary concerns. At the same time, the design addresses the need to create a space that moves with the times and promotes highly efficient working practices amidst a very tangible company identity.
Fact File:
Client: Karl Wörwag Lack- und Farbenfabrik GmbH & Co. KG
Design Firm: Ippolito Fleitz Group
Team: Arsen Aliverdiiev, Nadine Batz, Justine Fregoni, Peter Ippolito, Elene Jikia, Christian Kirschenmann, Vladislav Kostadinov, Claudia Lira Grajales. Andrea Martinez, Chris Mischke, Verena Schiffl, Simranpreet Singh and Anke Wankmüller
Area: 3500 sq. m.
Location: Stuttgart
Photography credits: Eric Laignel